The world's leading professors explain the latest thinking in the humanities and social sciences in just 10 minutes. 
In partnership with the Imagine! Belfast Festival 2021
COVID-19
Professor Conor Gearty FBA asks whether there will be a public inquiry for the way in which the virus has played out in Britain and if so, what shape it will take.
COVID-19 public enquiry – a case of when, not if?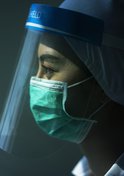 Professor Fiona Williams FBA discusses the ways in which COVID-19 has amplified existing inequalities and created new insecurities.
COVID-19 and inequalities
Domestic and sexual violence during COVID-19
Professor Joanna Bourke FBA outlines how the pandemic has exacerbated, not created, the problem of domestic and sexual violence in our society.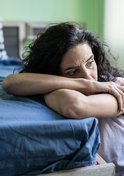 Dark data
Professor David Hand FBA explores dark data in the context of COVID-19, the many ways in which we can be blind to missing data and how that can lead us to conclusions and actions that are mistaken, dangerous, or even disastrous.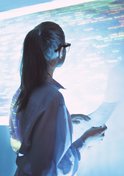 History
Professor Alec Ryrie FBA discusses the 18th-century writers who tried to mount a principled defence of the slave trade and how the arguments they used are uncomfortably reflected in the present.
What the defenders of the slave trade have to teach us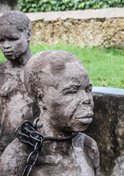 Professor Richard English FBA asks four questions about religion and terrorism.
Religion and the history of terrorism
In this talk, Hew Strachan discusses the challenges the flu epidemic presents for the modern historian and provides some context for our own predicament today.
War, revolution and pandemic 1918-19
The President of the British Academy, Professor Sir David Cannadine, discusses Westminster Abbey's unique place in history and its meaning, significance and impact within society both in Britain and beyond.
Westminster Abbey – A Church in History
Professor Sarah Churchwell offers a brief history of "America First" and answers the perennial question of American fascism: can it happen here?
America first and American fascism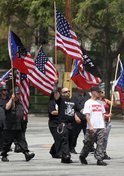 Professor Nancy Edwards FBA considers some remarkable archaeological monuments and how people lived in early medieval Wales.
Early Medieval Wales – a matter of identity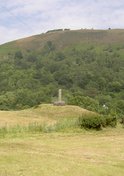 The Hitler Conspiracies – The Third Reich and the Paranoid Imagination
Sir Richard Evans FBA explains how conspiracy theories, such as how Adolf Hitler supposedly didn't die in 1945 but survived and lived into old age in Argentina, are constructed, amplified, and justified.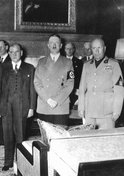 Professor Peter Bowler FBA discusses Charles Darwin's theory of natural selection and how it suggests that there is no predetermined endpoint for humanity.
Charles Darwin and ideas of evolution
Climate and war
Professor David Livingstone FBA looks back in history, tracing links between earlier writings about climate and violence and contemporary thinking.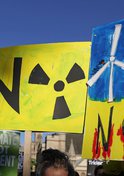 Professor Carole Hillenbrand FBA discusses the interest in discovering more about the phenomenon of the Crusades in the Middle Ages from Islamic perspectives.
Saladin and the Crusades – medieval and modern perspectives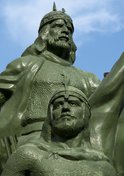 Is Britain a part of Europe? To mark the publication of his book 'Britain and Europe in a Troubled World', Professor Vernon Bogdanor FBA untangles the history of Britain's complex relationship with Europe.
Britain and Europe in a troubled world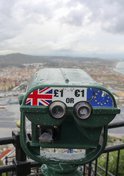 Sign up to our email newsletters