10-Minute Talks: China's 14th Five Year Plan – the bold and the beautiful
by Professor Vivienne Shue FBA
17 Mar 2021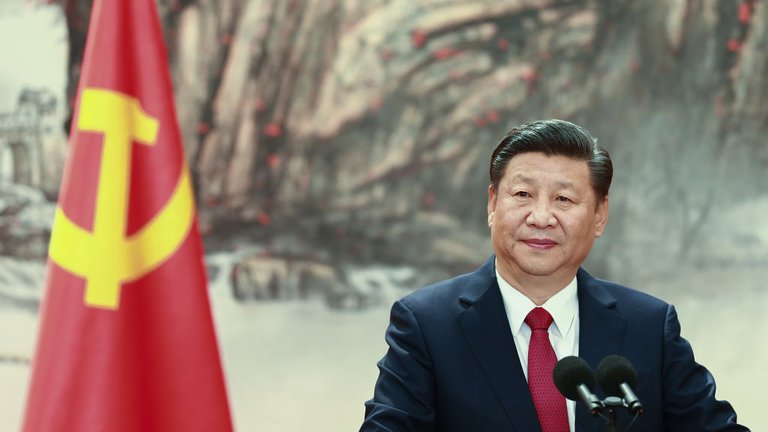 Subscribe to this podcast via your chosen service
Professor Vivienne Shue FBA discusses the preparation, substance and political timing of China's new 14th Five Year Plan and considers whether its bold objectives are attainable.
Transcript
Hello everyone. My name is Vivienne Shue and I'm a Fellow of the British Academy – dedicated to supporting excellence and creativity in the social sciences and humanities here in the UK.
A Professor of Contemporary China Studies at Oxford University, my research interests over many years have clustered around problems in Chinese governance, politics and society. And one aspect of how China's governance system operates which has long fascinated me, is the central role played by state planning – comprehensive, long-term, cross-sectoral, macro-planning for economic and social development – to help galvanise the party-state's own apparatus for the enormity of the task, and set the pace and direction of change for the polity at large.
You might suppose that a Chinese Communist Party Five Year Plan functions rather like a party manifesto here in the UK, or a Republican or Democratic Party platform, in the US. But there are some very important differences in substance, in procedures for formulation and in political timing.
As for substance, running as they do to well over a hundred pages, crammed not with heart-stirring rhetoric but with fairly tedious party slogans and official prose, a FYP document is just never going to make very electrifying reading. A plan contains a strategic blueprint, and not the stuff of rousing political speech-making.
Preliminary work for a new plan begins approximately two and a half years ahead of time; right at the midpoint of the previous plan, with an across-the-board "interim" assessment of accomplishments and missed targets, so far, in all ongoing project areas. On the basis of that assessment, hundreds of special background research projects and brainstorming efforts are then commissioned by national-level planning authorities — recruiting empirical input and analysis, critique and smart new suggestions from provincial and local authorities, from universities and think-tanks, industries and business associations, scientists and technicians, as well as social service delivery and other professional bodies across the country. All these reports are read, critiqued, debated and sifted, as new and revised future goals begin to take shape. Ultimately, a new draft plan for the country, as a whole, will be undergirded by literally hundreds of supporting draft plans emanating from local jurisdictions (regions, provinces, municipalities and counties) as well as from numerous ministerial departments; so in all, what emerges is actually not a plan, but a "cascade" of several hundred "five year plans", plus dozens more of what are termed "special plans" which can address a wide variety of specific functional problems and issues, as these arise and demand to be confronted.
Furthermore, scores and scores of the most important goals and priorities articulated in all these plans are then allocated and attached to specific, unit-by-unit and individual-by-individual performance targets for officials up and down the bureaucracy to meet. Some targets are only indicative but many are mandatory.
Which means that Chinese state officeholders do know, without a doubt, that their own periodic performance evaluations and future career prospects will be directly and enduringly affected by their achievements, or failures, in delivering the targeted results over the coming five years.
Lastly, as for the timing of these new plans, unlike a party manifesto or a Queen's Speech, China's regular five-year planning periods are, by design, not synchronised with turnovers in party and state leadership or the arrival of new administrations in office. Incoming presidents and premiers in China remain bound to the previous plan for three full years, in fact. The nationwide planning process thereby imports a distinct bias in favour of political continuity, and only gradual policy course corrections over time.
That said however, the 14th Five Year Plan, about to be approved by the National People's Congress in Beijing this March, does look set to mark some seriously interesting departures. With this plan, for only the second time in history, we will also see a detailed outline of even more ambitious goals and targets, extending another 10 years out, to 2035 — in effect, a 15 year plan!
The 14th is to be an especially bold plan for a China now already much emboldened by its own track record of spectacular growth and modernisation. Most significantly of all, perhaps, it's anticipated that this plan (for the first time in decades), will include no GDP growth targets whatsoever. It will, instead, chart out the vision of a proudly prospering nation no longer prepared to put insatiable hunger for swift growth and earnings above all else; but determined, rather, to reinvent itself as a confident, mature and prudent, problem-solving, progressive and truly advanced economy, working to erase the scars of a ferociously damaging past, and fashion itself into a much more beautiful place than it has been; more "green", more "clean", less callous and less mean.
This plan will feature a brand new macro-economic vision – a paradigm change, in fact – ending decades of dedication to "reform and opening" (to trade around the world), and pivoting instead to a "dual circulation" model; balancing development of entirely domestic capital, production and consumption loops, with those containing foreign linkages; and giving top priority for now to domestic circulation – which means upgrading domestic markets to higher "quality" design and engineering, production and service capabilities, as opposed to deepening China's reliance on foreign trade.
The COVID-19 pandemic and the shocks that brought to global supply and demand, plus the recent rise of nationalist attitudes disrupting regular trading relations, have each helped force a reappraisal in Beijing of the dangers that can and will come from overreliance on trade. The aim going forward then, to secure more self-reliant resilience, will be on growth and progress rooted in domestic capacities to innovate, engineer and deliver solutions, as needed. Accordingly, the 14th Five Year Plan will highlight four key areas for rapid improvement.
First, cultivating superior capacities to innovate cutting edge technologies, with special emphasis on autonomous technologies and a view to eliminating overseas "choke points" in critical supply chains. Second, adopting new, more efficient approaches to urban development; retro-fitting existing cities with upgraded infrastructure and designing new cities that are spatially more compact, less congested and better connected by internet and new-energy vehicles. Third, pushing forward with domestic system reforms – such as China's out-dated "household registration" system and its fragmented pension system – to enable more equal provision of public goods, especially in the country's many, still poor rural/agricultural areas. And fourth, actively promoting green production technologies, innovations supporting a more circular economy and more sustainable lifestyles, by designing out waste and moving as quickly as possible away from fossil fuels.
These are lofty goals; goals that people everywhere around the globe have plenty of good reason to hope and pray China does prove able to achieve and achieve on time. There are however, two caveats we must attach to this hope…
First, realistically, such a big leap forward to a pioneering, super-high-tech-powered economy and toward a more equal sharing of benefits is going to be very difficult, at best, for China – given its dramatic population ageing and the severe limitations it faces in existing human capital – especially in rural areas – where basic nutrition, and health services, and secondary school education too, have been so harmfully neglected. Hard as it may be to believe, only a little over 30 per cent of China's current labour force has attained at least a high school education. Meaning that the country now lacks the skill base it needs for such a quick transition.
And second, Beijing's visions for a greener future put less emphasis than we might hope to see on bringing humanity back into better balance with nature; and more emphasis instead on humanity's achieving still greater mastery and management over those scarce natural resources that are precious to itself and essential for its own survival. For some environmentalists, this orientation to the crisis we – and all earth's other species – now face, will be disquieting. But given China's time-honoured appetite precisely for macro-plan-making and macro-management, its present approach to handling our global environmental crisis is, I think, just exactly what we should have expected.
---
This talk originally took place on 17 March 2021, part of the series The British Academy 10-Minute Talks, where the world's leading professors explain the latest thinking in the humanities and social sciences in just 10 minutes. 10-Minute Talks are screened each Wednesday, 13:00-13:10, on YouTube and available on Apple Podcasts. Subscribe to the British Academy 10-Minute Talks here.
---
Further reading
The Reach of the State: Sketches of the Chinese Body Politic, book by Vivienne Shue.
The Origins of COVID-19: China and Global Capitalism, book by Li Zhang.
"Is the future of philosophy Chinese?" Julian Baggini, Jamie Whyte, and Vivienne Shue in discussion for the Institute of Art and Ideas.
Paying for Progress in China: Public Finance, Human Welfare and Changing Patterns of Inequality, Edited By Vivienne Shue, Christine Wong.
Maoism at the Grassroots: Everyday Life in China's Era of High Socialism, book by Vivienne Shue.
Sign up to our email newsletters