10-Minute Talks: The miners' strike of 1984-85
by Professor Robert Gildea FBA
14 Apr 2021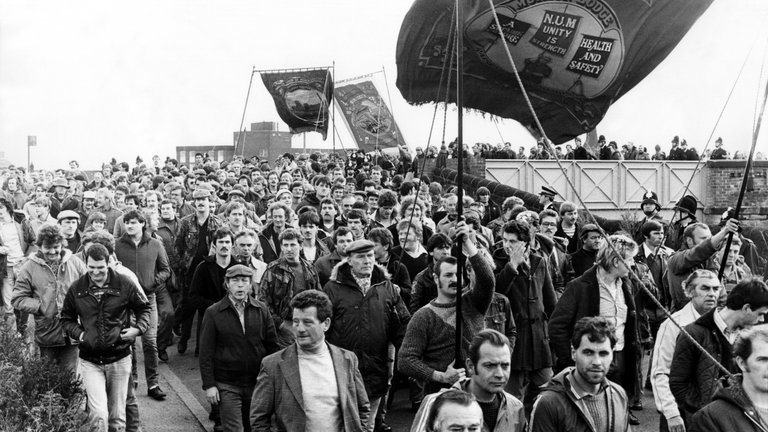 The world's leading professors explain the latest thinking in the humanities and social sciences in just 10 minutes.
The miners' strike of 1984-85 can be considered the last great battle of the organised industrial working class in the UK. The defeat of the strike led to deindustrialisation, the rapid closure of pits, the redundancy of the miners and the hollowing out of mining communities which impacts politics to this day.
In this talk, Robert Gildea examines the miners' strike through the lenses of class, community, and family, how it was both a performance and crisis of masculinity, and how the men and women involved reinvented themselves afterwards.
He is currently writing an oral history of the 1984-85 miners' strike based on the research project, 'Class, community and family: the 1984-1985 miners' strike in history and memory'.
Speaker: Professor Robert Gildea FBA, Professor of Modern History, University of Oxford
10-Minute Talks are a series of pre-recorded talks from Fellows of the British Academy screened each Wednesday on YouTube and also available on Apple Podcasts.
If you have any questions about this talk, please email events@thebritishacademy.ac.uk.
Image: Demonstrators during the National Miners Strike in 1984 out in force at Sunderland's Wearmouth Colliery, demonstrating their solidarity as an NCB deadline to abandon the pit approached on 11 October 1984. Photo by NCJ Archive / Mirrorpix / Getty Images.
Sign up to our email newsletters