Scholars across seven countries recognised by the British Academy for outstanding contributions to SHAPE research
5 Sep 2023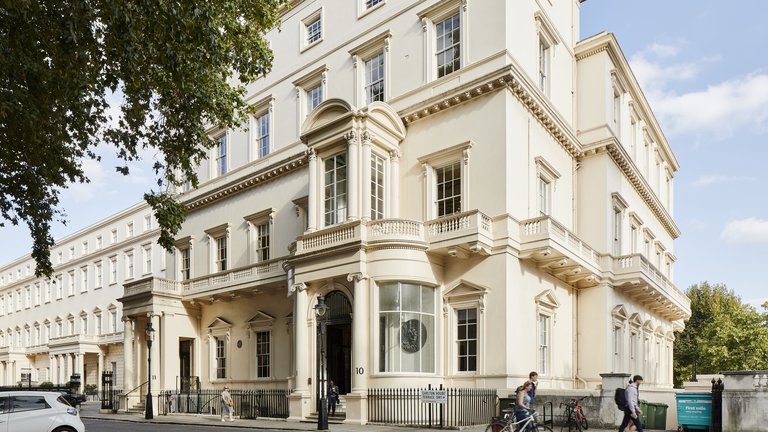 The British Academy has awarded its annual selection of prizes and medals to a number of distinguished academics in the SHAPE disciplines in recognition of significant contributions to their areas of study.
This year's winners include outstanding archaeologists, linguists, political scientists and classicists from all over the world including the UK, China, Sweden and Israel whose accomplishments have made a deep and lasting impact on the humanities and social sciences and helped shaped understanding of our world.
The 2023 awards are:
Professor Julia Black, President of the British Academy, said:
"I offer my warmest congratulations to this year's winners who have demonstrated outstanding scholarship, whether through individual achievement or lifelong service to their disciplines. Though the Academy is a UK national body, we champion excellence in the humanities and social sciences wherever it is found. These prizes and medals are testament to the global impact and relevance of our disciplines as well as the winners' immense contributions to their respective academic fields and to advancing public understanding of the SHAPE disciplines."
Professor Fiona Williams FBA, winner of the Peter Townsend Prize, said:
"It's a huge and unexpected honour to receive this prize. Peter Townsend was a towering figure in social policy and a campaigner for social justice for those marginalised and excluded by poverty and inequality. His critiques of post-war governments' complacency to these issues were formative in my own learning and activism."
Professor Eva Hajicova, recipient of the Neil and Saras Smith Medal, said:
"It is a great honour and privilege to be awarded the 2023 Neil and Saras Smith Medal for lifetime achievement in the study of linguistics. It is made even more special by the fact that previous recipients of the Medal – such as Professor Noam Chomsky FBA and Professor Barbara Hall Partee - introduced me to the field of study. I owe deep gratitude to my professors, both my senior and younger colleagues, and my gifted students, whose guidance and support has been invaluable throughout my professional life."
The Academy will award each prize and medal to the recipients at a ceremony at 10-11 Carlton House Terrace on Wednesday 11 October. The British Academy President's Medal, which recognises outstanding service to the cause of the humanities and social sciences, will be announced later this year.
Sign up to our email newsletters