Derek Allen Prize
The Derek Allen Prize, worth £400, is awarded annually in recognition of outstanding work by a scholar in musicology, numismatics, and Celtic studies, in rotation.
History of the prize
The award commemorates Derek Fortrose Allen (1910–1975), elected a Fellow in 1963, who served from 1969 to 1973 as Secretary of the Academy and from then until his death as Treasurer. It was founded in 1976 by his widow, Mrs Winifred Allen, and her sons to provide an award in one of three academic fields in which Mr Allen had particular interest. The prize was first awarded in 1977.
Eligibility criteria
In 2022 eligible nominations will be in recognition of outstanding work by a scholar in musicology.
How to nominate
Nominations for the Derek Allen Prize are currently open and may only be made by Fellows of the British Academy.
Entries should be submitted electronically to prizes@thebritishacademy.ac.uk and should state in the email subject line "Nomination Derek Allen Prize 2022".
In the body of the email, clearly state:
Name of nominee
Nominee's position/institution and email address
Nominee's principal area of academic distinction
Supporting statement (250 words)
Nominator's name and your British Academy section
Declaration of any institutional or personal interest
The deadline for submissions is 31 January 2022. Submissions received after this date will not be considered.
Nominations will be reviewed, and the winner selected, by the Derek Allen Prize panel:
Professor Richard Widdess FBA
Professor Katherine Ellis FBA
Professor Susan Rankin FBA
Professor Tia DeNora FBA
If you have any queries submitting a nomination please email prizes@thebritishacademy.ac.uk
---
2021 winner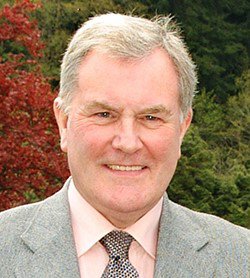 Professor Ralph A. Griffiths is awarded the 2021 Derek Allen Prize for his outstanding contribution to the field of the late medieval history of Wales and England.
Ralph A. Griffiths is Emeritus Professor of Medieval History at Swansea University, where he has spent his academic career, becoming Professor of Medieval History from 1982 to 2002. He studied at the University of Bristol, graduating with PhD in late medieval history in 1963; he was awarded DLitt in 1983. He taught medieval British and European history at Swansea from 1964; from 1990 to 2002 he was Dean of Admissions and from 1998 to 2002 Pro-Vice-Chancellor. A member of the Royal Commission on the Ancient and Historical Monuments of Wales from 1990, he became its chair from 1999 to 2009. He served on the Lord Chancellor's Advisory Committee on Public Records, and on the Council of the Royal Historical Society, where he was vice-president from 1992 to 1996 and, since 2003, Honorary Vice-President. Fellow of the Royal Historical Society (1966) and Fellow of the Learned Society of Wales (2011), he was elected Honorary Fellow of the Institute of Historical Research, University of London (2005) and Honorary Fellow of the Historical Association (2011). He was appointed OBE in 2005.
Among his books are The Principality of Wales in the Later Middle Ages: South Wales, 1277-1536 (1972, 2nd edn 2018); The Reign of King Henry VI (1981; 3rd edn 2020); The Making of the Tudor Dynasty (with R.S. Thomas) (1985; 3rd edn 2021); The Oxford Illustrated History of the British Monarchy (with J. Cannon) (1988; 3rd edn 2000); Sir Rhys ap Thomas and his Family: A Study in the Wars of the Roses and Early Tudor Politics (1993; 2nd edn 2014); The Household Book of Sir Edward Don, 1510-1551 (2004), and Free and Public: Andrew Carnegie and the Libraries of Wales (2021).
"I am delighted to receive the Derek Allen Prize for 2021, and I am honoured that the British Academy should have awarded it to me. The Academy has supported my research into the social, political and governmental relationships between England and the Celtic countries in the 14th and 15th centuries, in particular relations among the peoples of Wales and England between the Edwardian Conquest and Henry VIII's Acts of Union. These interests intersect with Derek Allen's authoritative studies of the late medieval coinage of the British Isles. It is a privilege to be associated with his name."
- Professor Ralph A. Griffiths
---
Previous winners
2020 (numismatics) Dr Andrew Burnett FBA, University College London
2019 (musicology) Alejandro Enrique Planchart, University of California, Santa Barbara
2018 (Celtic studies) Professor Máire Herbert, University College Cork
2017 (numismatics) Professor Michael Crawford FBA, University College London
2016 (musicology) Dr Margaret Bent CBE FBA, University of Oxford
2015 (Celtic studies)  Professor Pierre-Yves Lambert, Centre national de la recherche scientifique
2014 (numismatics)  Dr Richard Reece, University College London
2013 (musicology)  Professor Arnold Whittall, King's College London
2012 (Celtic studies)  Professor Fergus Kelly, Dublin Institute for Advanced Studies
2011 (numismatics)  Dr Mark Blackburn, Keeper, Department of Coins and Medals, Fitzwilliam Museum, Cambridge
2010 (musicology)  Professor Gary Tomlinson, Walter H. Annenberg Professor in the Humanities, University of Pennsylvania
2009 (Celtic studies)  Yr Athro Dafydd Jenkins, Emeritus Professor of Legal History and Welsh Law, University of Aberystwyth
2008 (numismatics)  Professor Michael Metcalf, Emeritus Professor of Numismatics, University of Oxford
2007 (musicology)  Professor Philip V. Bohlman
2006 (Celtic studies)  Mr Daniel Huws
2005 (numismatics)  Professor Philip Grierson FBA
2004 (musicology)  Professor Colin Timms
2003 (Celtic studies)  Professor Pádraig Ó Riain
2002 (numismatics)  Professor Dr Gert Hatz
2001 (musicology)  Dr Janice Stockigt
2000 (Celtic studies)  Professor Derick Thomson FBA
Sign up to our email newsletters