Derek Allen Prize
The Derek Allen Prize, worth £400, is awarded annually in recognition of outstanding work by a scholar in musicology, numismatics, and Celtic studies, in rotation.
History of the prize
The award commemorates Derek Fortrose Allen (1910–1975), elected a Fellow in 1963, who served from 1969 to 1973 as Secretary of the Academy and from then until his death as Treasurer. It was founded in 1976 by his widow, Mrs Winifred Allen, and her sons to provide an award in one of three academic fields in which Mr Allen had particular interest. The prize was first awarded in 1977.
Eligibility criteria
In 2023 eligible nominations will be in recognition of outstanding work by a scholar in numismatic.
How to nominate
Nominations for the Derek Allen Prize are currently closed and will open again on 1 December 2023.
If you have any queries about submitting a nomination, please email [email protected]
---
2022 winner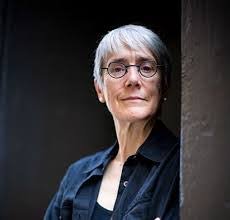 Professor Suzanne G. Cusick has been awarded the 2022 Derek Allen Prize for her outstanding contribution to the discipline. In particular for her extensive work on music, gender and sexuality in early modern Italy and contemporary North America, and for being among the first generation of feminist musicologists to challenge the discipline.
Professor Cusick is Samuel Rudin University Professor emerita in the Humanities and Music on the Faculty of Arts and Science at New York University and Honorary Member of both the American Musicological Society and the Society for Ethnomusicology. She has published extensively on gender and sexuality in relation to the musical cultures of early modern Italy and of contemporary North America. Her book 2009 book Francesca Caccini at the Medici Court: Music and the Circulation of Power (Chicago) received the "Best Book" award for 2010 of the Society for the Study of Early Modern Women.
More recently, she has studied the use of sound in the detention and interrogation of prisoners held during the 21st-century's "war on terror," work for which she won the Philip Brett Award of the American Musicological Society. With Emily Wilbourne she co-edited the volume Acoustemologies in Contact (OAB, 2021).
Professor Cusick is currently at work on a monograph exploring gendered and eroticized modes of hearing in Medicean Florence, and is collaborating with Martin Daughtry (NYU) and Anna Papaeti (University of Athens) on a five-year project exploring music in its many relations to interpersonal, disciplinary, political and military violence. She served as President of the American Musicological Society from 2018-2020.
"As a person, I am grateful, astounded and humbled to have had the life in musicology that I have had and to be able to think, because of this award from the Academy, that my work might have mattered to a discipline I loved, and to many people I would never know. But I think it likely that this award means more in the world than it means to me as a person. I suspect it means, as well, that the work of many people to understand the relations and resonances that link music, sound, gender and sexuality has also mattered to musicology, and to the world beyond any academy. So I would like to thank, as well, those many other feminists, queer folk, and allies who have been my comrades in the struggle to think as deeply as we could about embodied human beings' interventions in the sounding world, and to add that kind of thought to the canons of musicology. They, too are honoured by this award, and I am honoured beyond measure to have been chosen to represent our work, and to offer deepest thanks to the British Academy for honouring it."
– Professor Suzanne G. Cusick, September 2022
Previous winners
2021 (Celtic studies) Professor Ralph A. Griffiths, Swansea University
2020 (numismatics) Dr Andrew Burnett FBA, University College London
2019 (musicology) Alejandro Enrique Planchart, University of California, Santa Barbara
2018 (Celtic studies) Professor Máire Herbert, University College Cork
2017 (numismatics) Professor Michael Crawford FBA, University College London
2016 (musicology) Dr Margaret Bent CBE FBA, University of Oxford
2015 (Celtic studies)  Professor Pierre-Yves Lambert, Centre national de la recherche scientifique
2014 (numismatics)  Dr Richard Reece, University College London
2013 (musicology)  Professor Arnold Whittall, King's College London
2012 (Celtic studies)  Professor Fergus Kelly, Dublin Institute for Advanced Studies
2011 (numismatics)  Dr Mark Blackburn, Keeper, Department of Coins and Medals, Fitzwilliam Museum, Cambridge
2010 (musicology)  Professor Gary Tomlinson, Walter H. Annenberg Professor in the Humanities, University of Pennsylvania
2009 (Celtic studies)  Yr Athro Dafydd Jenkins, Emeritus Professor of Legal History and Welsh Law, University of Aberystwyth
2008 (numismatics)  Professor Michael Metcalf, Emeritus Professor of Numismatics, University of Oxford
2007 (musicology)  Professor Philip V. Bohlman
2006 (Celtic studies)  Mr Daniel Huws
2005 (numismatics)  Professor Philip Grierson FBA
2004 (musicology)  Professor Colin Timms
2003 (Celtic studies)  Professor Pádraig Ó Riain
2002 (numismatics)  Professor Dr Gert Hatz
2001 (musicology)  Dr Janice Stockigt
2000 (Celtic studies)  Professor Derick Thomson FBA
Sign up to our email newsletters