Derek Allen Prize
The Derek Allen Prize, worth £400, is awarded annually in recognition of outstanding work by a scholar in musicology, numismatics, and Celtic studies, in rotation.
History of the prize
The award commemorates Derek Fortrose Allen (1910–1975), elected a Fellow in 1963, who served from 1969 to 1973 as Secretary of the Academy and from then until his death as Treasurer. It was founded in 1976 by his widow, Mrs Winifred Allen, and her sons to provide an award in one of three academic fields in which Mr Allen had particular interest. The prize was first awarded in 1977.
Eligibility criteria
a) In 2021 the Derek Allen Prize will be awarded to persons of any nationality for contribution to Celtic Studies.
b) In 2022 eligible nominations will be in recognition of outstanding work by a scholar in musicology.
How to nominate
Nominations for the Derek Allen Prize are currently closed. Nominations will open again in December 2021.
---
2020 winner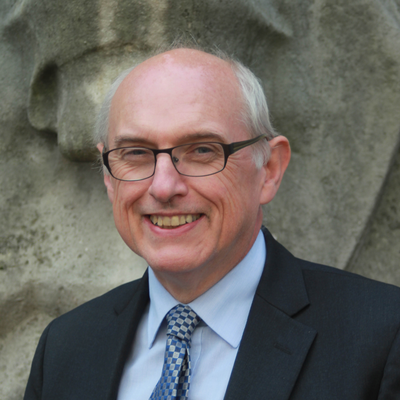 Dr Andrew Burnett FBA for his outstanding contribution to the development of the study of coinage of the Roman Empire and a career of public service including as Keeper of the Department of Coins and Medals and Deputy Director at the British Museum.

Dr Andrew Burnett was Deputy Director of the British Museum from 2002 to 2013, having begun his career at the Museum in 1974 in the Coins and Medals department as Research Assistant. He went on to become Deputy Keeper in 1990 and Keeper in 1992. He studied at Balliol College in Oxford and received his PhD from the University of London. His distinctions include: receiving the RIBA Crown Estate Award (best UK conservation project) in 2004 for the Enlightenment Gallery at the British Museum; the award of the Silver Medal of the Royal Numismatic Society, the Jeton de Vermeil of the French Numismatic Society and the Huntington Medal of the American Numismatic Society. He was appointed a CBE in the New Year's Honours of 2012, and an Honorary Professor of University College, London in 2013.Studies in Ancient Coinage in Honour of Andrew Burnett was presented in 2015. He is the President of the Royal Numismatic Society and was President of the Roman Society (2008-2012) and of the International Numismatic Commission (1997-2003). He is a Trustee of the Royal Armouries, of Gresham College and of the American Numismatic Museum, and he is Chairman of the Royal Mint Museum.
"I am delighted to receive the Derek Allen prize, as a symbol of the Academy's continuing support for the smaller disciplines. Allen and I both spent many years at the British Museum, where we both studied and catalogued coins, and encouraged others outside the discipline to use them as evidence for otherwise lost histories. He set a fine example, which lives on through this award."
– Dr Andrew Burnett, July 2020
---
Previous winners
2019 (musicology) Alejandro Enrique Planchart, University of California, Santa Barbara
2018 (Celtic studies) Professor Máire Herbert, University College Cork
2017 (numismatics) Professor Michael Crawford FBA, University College London
2016 (musicology) Dr Margaret Bent CBE FBA, University of Oxford
2015 (Celtic studies)  Professor Pierre-Yves Lambert, Centre national de la recherche scientifique
2014 (numismatics)  Dr Richard Reece, University College London
2013 (musicology)  Professor Arnold Whittall, King's College London
2012 (Celtic studies)  Professor Fergus Kelly, Dublin Institute for Advanced Studies
2011 (numismatics)  Dr Mark Blackburn, Keeper, Department of Coins and Medals, Fitzwilliam Museum, Cambridge
2010 (musicology)  Professor Gary Tomlinson, Walter H. Annenberg Professor in the Humanities, University of Pennsylvania
2009 (Celtic studies)  Yr Athro Dafydd Jenkins, Emeritus Professor of Legal History and Welsh Law, University of Aberystwyth
2008 (numismatics)  Professor Michael Metcalf, Emeritus Professor of Numismatics, University of Oxford
2007 (musicology)  Professor Philip V. Bohlman
2006 (Celtic studies)  Mr Daniel Huws
2005 (numismatics)  Professor Philip Grierson FBA
2004 (musicology)  Professor Colin Timms
2003 (Celtic studies)  Professor Pádraig Ó Riain
2002 (numismatics)  Professor Dr Gert Hatz
2001 (musicology)  Dr Janice Stockigt
2000 (Celtic studies)  Professor Derick Thomson FBA
Sign up to our email newsletters