Neil and Saras Smith Medal for Linguistics
The Neil and Saras Medal is awarded annually for lifetime achievement in the scholarly study of linguistics.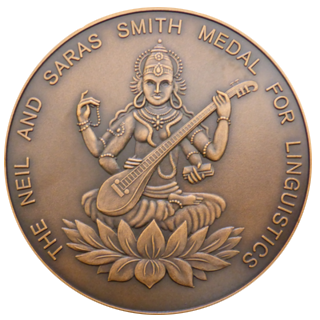 The award was established in 2013 by Professor Neil Smith, elected a Fellow of the British Academy in 1999 and Emeritus Professor of Linguistics at University College London. This prize was first awarded in 2014.
Eligibility
Eligible nominations can be for a linguist of any nationality whose career has demonstrated the highest standards of achievement and scholarship. Preference will be given to theoretical linguists, though all linguists will be eligible.
---
2019 winner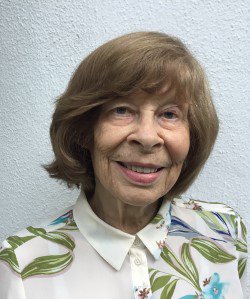 Professor Deirdre Wilson FBA for significant contribution to the field of pragmatics, and work in the origination of Relevance Theory.

Deirdre Wilson studied philosophy at Oxford and linguistics at MIT before taking up a post at University College London, where she is now Emeritus Professor of Linguistics. From 2007-2017, she co-directed the Linguistic Agency project at the Centre for the Study of Mind in Nature, University of Oslo. Her PhD thesis, supervised by Noam Chomsky, was one of the earliest works on pragmatics, the study of how language is used and understood in communication. Her long-standing collaboration with Dan Sperber, a French anthropologist and cognitive scientist, has led to a series of publications on language, communication and cognition which have been both influential and controversial; their book Relevance: Communication and Cognition (1986) has been translated into twelve languages and is now regarded as a classic. Deirdre Wilson is also a novelist. Her book Slave of the Passions (1991) was shortlisted for two prizes, and she has just completed a second.
"I am honoured to receive this medal established by Neil Smith, who has done so much for the development of pragmatics in this country, both through his own work and through the intellectually adventurous climate he fostered at UCL. As a relatively new subject, pragmatics has sometimes been regarded as an outlier in linguistics; I am delighted that my work with Dan Sperber on relevance theory has been recognised in this way, and very grateful to my colleagues for their support."
- Professor Deirdre Wilson FBA, August 2019
---
Previous winners
2018 Professor Barbara H. Partee FBA, University of Massachusetts Amherst
2017  Professor Bernard Comrie FBA, University of California, Santa Barbara 
2016  Sir John Lyons FBA, University of Cambridge
2015  Professor William Labov, University of Pennsylvania
2014 Professor Noam Chomsky FBA, Massachusetts Institute of Technology 
Sign up to our email newsletters