Neil and Saras Smith Medal for Linguistics
The Neil and Saras Medal is awarded annually for lifetime achievement in the scholarly study of linguistics.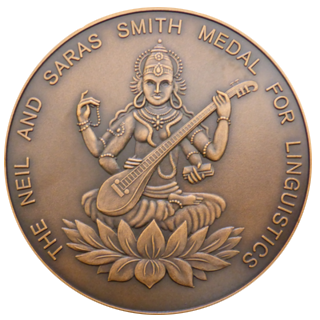 History of the prize
The award was established in 2013 by Professor Neil Smith, elected a Fellow of the British Academy in 1999 and Emeritus Professor of Linguistics at University College London. This prize was first awarded in 2014.
Eligibility
a) Eligible nominations can be for a linguist of any nationality whose career has demonstrated the highest standards of achievement and scholarship.
b) Preference will be given to theoretical linguists, though all linguists will be eligible.
How to nominate
Nominations for the Neil and Saras Smith Medal are currently closed and will open again on 1 December 2023.
If you have any queries about submitting a nomination, please email [email protected]
---
2022 winner
Professor Sheila Blumstein has been awarded the 2022 Neil and Saras Smith Medal for her outstanding contributions to linguistics. The prize panel described Professor Blumstein as "a remarkable and exceptional researcher" who is undertaking pivotal work that spans the humanities and social sciences, and an excellent role model for women in the field.
Professor Sheila Blumstein is Professor Emerita of Cognitive, Linguistic and Psychological Sciences at Brown University.
Sign up to our email newsletters