Brian Barry Prize in Political Science
The Brian Barry Prize, worth £1,500, is awarded annually for excellence in political science, with the winning essay published in the British Journal of Political Science.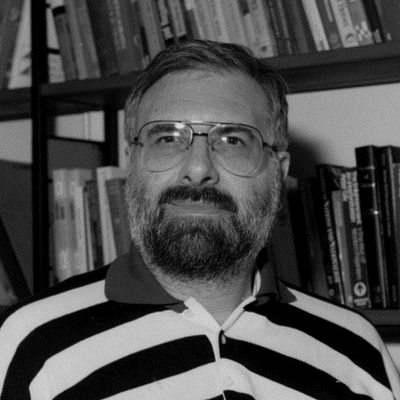 History of the prize
The Brian Barry Prize, worth £1,500, is awarded annually for excellence in political science, with the winning essay published in the British Journal of Political Science.
The prize is made in partnership with Cambridge University Press and the British Journal of Political Science in honour of Brian Barry, a distinguished Fellow of the Academy and founding editor of the Journal. The prize was first awarded in 2014.
Professor Brian Barry FBA (1936-2009) was a distinguished moral and political philosopher, widely credited with having fruitfully brought together analytic philosophy and political science, political theory and social choice theory. In 1988 he was elected a Fellow of the British Academy, to which he gave valuable service.
Eligibility
a) Eligible submissions must be an essay that has not been previously published and is not under consideration for publication elsewhere
b) The essay can address any topic in political science, as covered by the British Journal of Political Science, but essays in fields related to the work of Brian Barry will be especially welcome
c) Essays may be submitted by anyone in possession of a first degree
d) The prize is not open to current employees and Fellows of the British Academy, employees of Cambridge University Press, or the current Editors, Managing Editors or other administrative staff of the British Journal of Political Science
e) The Prize cannot be awarded to the same person more than once
f) Entries should be at least 8,000 and up to 10,000 words, including references, with an abstract of no more than 100 words
How to nominate
Nominations for the Brian Barry Prize are currently closed and will open again on 1 December 2023.
If you have any queries about submitting a nomination, please email [email protected]
Key Dates 2022-23
| | |
| --- | --- |
| Launch and opening of the 2023 Brian Barry Prize | 1 December 2022 |
| Closing of submission period | 5:00pm, 28 February 2023 |
| Prize assessment period | March - May 2023 |
| Prize recommendations made | June 2023 |
| Winner and unsuccessful applicants informed | end of June 2023 |
| Winner announced | September 2023 |
2023 winner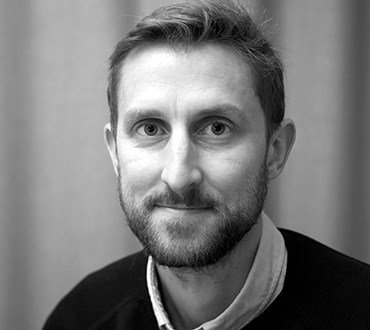 Professor Göran Duus-Otterström, for his essay 'Emissions Sufficientarianism and Climate Justice'
Göran Duus-Otterström is professor in the Department of Political Science at the University of Gothenburg as well as a researcher in the Institute for Futures Studies, Stockholm. He is a political theorist whose work mainly focuses on legal punishment and climate justice. He is currently co-principal investigator of the research programme "Climate Ethics and Future Generations" (Riksbankens Jubileumsfond, 2018-2013) and has published widely on the normative aspects of climate policy, especially burden sharing justice and the relevance of historical responsibility for current duties to respond to climate change. His work has appeared in journals such as British Journal of Political Science, Environmental Politics, Global Environmental Change, and Law & Philosophy. He has previously held visiting or permanent positions at the University of Warwick (2008-2009), the University of St Gallen (2013), and Aarhus University (2017-2021).
"I am obviously delighted to have been awarded the 2023 Brian Barry prize and wish to express my gratitude to the British Academy for recognizing my work. Brian Barry was a towering figure in analytical political philosophy whose work continues to shape several contemporary debates - not least the topic of intergenerational justice, which my essay addresses. Though professor Barry did write insightfully and passionately about environmental issues and our responsibility to unborn generations, to my knowledge, he never got around to writing specifically about climate change and climate justice. This is a shame as we would all undoubtedly have benefited from hearing what he had to say about it. On a personal note, I would also have loved to know whether he would accept the conclusions I advance in the essay. Professor Barry's influence on contemporary climate ethics is nevertheless immense via his pioneering work on the vexing questions that emerge once justice is applied between generations as opposed to between contemporaries."
– Professor Göran Duus-Otterström, August 2022
---
Previous winners
2022 Associate Professor Chiara Cordelli, for her essay 'Freeing People, Restricting Capital'
2021 not awarded
2020 Associate Professor Jonathan Havercroft, University of Southampton, for 'Why is there no just riot theory?'
2019 Dr Andre Santos Campos, Nova University of Lisbon, for "Representing the Future: The Interests of Future Persons in Representative Democracy"
2018 Dr Zeynep Pamuk, St John's College, University of Oxford, for "Justifying Public Funding for Science"
2017  Dr Jonathan White, London School of Economics and Political Science, for "The Ethics of Political Alliance"
2016  Professor William Roberts Clark, Texas A&M University, Professor Matt Golder, Pennsylvania State University, and Professor Sona N. Golder, Pennsylvania State University for "An Exit, Voice, and Loyalty Model of Politics"
2015  Dr Parashar Kulkarni, New York University, for "Are There Cultural Prerequisites to Effective Property Rights?: Evidence from Inheritance Rights of Widows in Colonial India"
2014  Dr Helder De Schutter, KU Leuven, and Dr Lea Ypi, LSE, for "Mandatory Citizenship for Immigrants"
Sign up to our email newsletters