Peter Townsend Prize
The Peter Townsend Prize, worth £2000, is awarded biennially for outstanding work with policy relevance on a topic to which Townsend made a major contribution.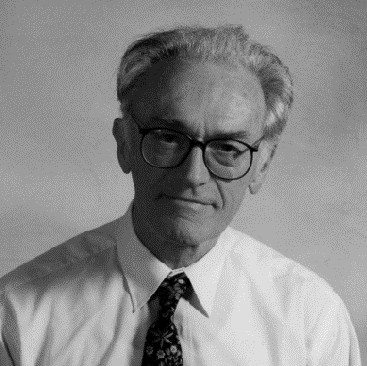 This prize is awarded in commemoration of Professor Peter Townsend, one of the most distinguished global figures in contemporary social policy and sociology. As an international researcher and public intellectual, he made an immeasurable contribution to analysis and policy-making in the areas of poverty and inequality, health inequalities, disability and older people. He was a Fellow of the British Academy. This prize was established to honour his memory following his death in 2009. The Prize was first awarded in 2011.
Eligibility
Eligible nominations can be for a published work with policy relevance and academic merit on poverty and inequality; ageing and the lives of older people; disability and inequalities in health. The nominated work must have been published within five years of the closing date for nominations, be available in English and the author must be a habitual resident of the UK, the Channel Islands or the Isle of Man. An article, a book in more than one volume, or a series of closely related articles will count as a single work. Self-nominations will not be accepted.
How to nominate
Nominations for the Peter Townsend Prize are currently closed and the prize won't be awarded in 2020. Nominations will open again in Autumn 2020.
Nominating Section: Sociology, Demography and Social Statistics
Supported by Bristol University Press.
---
2019 winner
Professor Steven King for his book Writing the Lives of the English Poor 1750s-1830s (McGill-Queen's University Press, 2019). 
Steven King is Professor of Economic and Social History at the University of Leicester. He was awarded his PhD by the University of Liverpool in 1994. His research interests are wide-ranging and include intertwining histories of medicine, clothing, demography, suffrage, literacy and welfare. Steven King is best known for his work on the nature of relief and entitlement under the Old Poor Law. Writing the Lives of the English Poor is the outcome of a cumulative set of projects, funded most recently by a grant (jointly held with Professor Andreas Gestrich, former Head of the German Historical Institute London) awarded by the AHRC and the deutsche forschungsgemeinschaft. He is currently working on another AHRC grant In their own write: Contesting the New Poor Law 1834-1900 with Dr Paul Carter of The National Archives.
"I am delighted and thrilled to be awarded the Peter Townsend Prize. Peter's scholarship has influenced my entire career and I have attempted to apply many of his perspectives to my historical work. I could not have dreamed when directed to read 'the Peter Townsend' by Professor Alan Armstrong when I was an undergraduate at the University of Kent, that a council estate boy such as myself would one day win a prize dedicated to Peter and his work."
- Professor Steven King, August 2019
---
Previous winners
2017 Dr Kayleigh Garthwaite for Hunger Pains: Life inside foodbank Britain (Policy Press, 2016)
2015  Professor Andrew Sayer for Why We Can't Afford the Rich (Policy Press, 2014)
2013  Professor Tracy Shildrick, Professor Robert MacDonald, Professor Colin Webster and Dr Kayleigh Garthwaite for Poverty and insecurity: life in low-pay, no-pay Britain (Policy Press, 2012)
2011  Ms Julia Johnson, Ms Sheena Rolph and Mr Randall Smith for Residential Care Transformed: Revisiting 'The Last Refuge' (Palgrave, 2010)
Sign up to our email newsletters