Peter Townsend Prize
The Peter Townsend Prize, worth £1,000, is awarded biennially for outstanding work with policy relevance on a topic to which Townsend made a major contribution.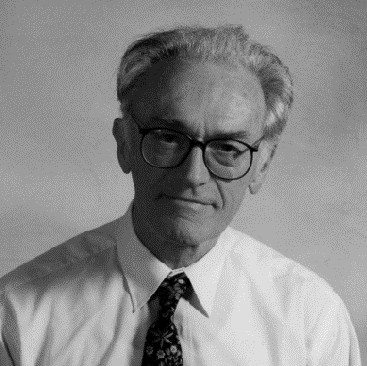 History of the prize
This prize is awarded in commemoration of Professor Peter Townsend, one of the most distinguished global figures in contemporary social policy and sociology. As an international researcher and public intellectual, he made an immeasurable contribution to analysis and policymaking in the areas of poverty and inequality, health inequalities, disability, and older people. He was a Fellow of the British Academy. This prize was established to honour his memory following his death in 2009. The prize was first awarded in 2011, and until 2021 was funded by Policy Press. Since 2022 the prize has been supported by a private donor.
Eligibility
a) Eligible nominations can be for a published work with policy relevance and academic merit on poverty and inequality; ageing and the lives of older people; disability and inequalities in health.
b) The nominated work must have been published within five years of the closing date for nominations, be available in English and the author must be habitually resident in the UK, the Channel Islands or the Isle of Man.
c) Eligible nomination can be for a book or a substantial work.
d) Self-nominations will not be accepted.
e) Current employees of the British Academy are not eligible to win the prize.
How to nominate
Nominations for the Peter Townsend Prize are currently closed and will open again on 1 December 2023.
If you have any queries about submitting a nomination, please email [email protected]
---
2023 winners
The 2023 Peter Townsend Prize is jointly awarded to Professor Fiona Williams FBA and Professor Lydia Morris.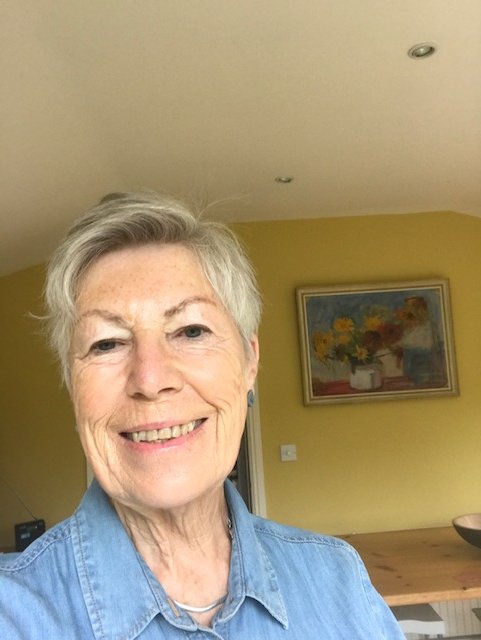 Professor Fiona Williams FBA is awarded the 2023 Peter Townsend Prize for her book Social Policy: A Critical and Intersectional Analysis (Polity Press, 2021).
The judging panel remarked that " Social Policy successfully marries critical and intersectional approaches to reveal the multiplicity of socio-economic inequalities and the ways in which they interlock... The book is strongly committed to humanity, social justice and welfare and is driven by a call for a radical paradigm change in welfare principles, praxis and governance, leading to transformational improvements in people's lives."
Fiona Williams is a Fellows of the British Academy and Emeritus Professor of Social Policy, University of Leeds. She has published widely on gender, race and migration in social policy. Recent research has been on the employment of migrant care workers and the transnational political economy of care; on decolonising the social policy curriculum; and on an intersectional approach to climate justice. At the University of Leeds, she was director of the ESRC Research Group 'Care, Values and the Future of Welfare' and subsequently published Rethinking Families (Calouste Gulbenkian, 2004). A key concern of her work is about the place of care in contemporary societies and the possibilities for a political ethic of care.
Fiona was co-editor of Social Politics, International Studies in Gender, State and Society, and is now one of its trustees. She is a Fellow of the British Academy and currently the Social Sciences editor for the Journal of the British Academy. In 2004 she was awarded an OBE for services to social policy.
"It's a huge and unexpected honour to receive this prize. Peter Townsend was a towering figure in social policy and a campaigner for social justice for those marginalised and excluded by poverty and inequality. His critiques of post-war governments' complacency to these issues were formative in my own learning and activism.
My book argues that to understand austerity welfare states, growing poverty and complex, intersecting inequalities, we need to look wider than neoliberalism and the global financial crises following 2008 to the associated global crises that threaten our sustainability and social solidarity. These are the interlocking crises of climate change, of care, and of racial and migrant (in)justice. The ideas and practices emerging from social justice movements and activism that these crises provoke are crucial: they provide a guide to the transformative possibilities for a future eco-social and decolonising commons of welfare."
- Professor Fiona Williams FBA, August 2023
Professor Lydia Morris is awarded the 2023 Peter Townsend Prize for her book The Moral Economy of Welfare and Migration: Reconfiguring Rights in Austerity Britain (McGill University Press, 2012).
The judging panel observed that " The Moral Economy of Welfare and Migration makes a major contribution to understanding recent policy developments and provides both a lasting conceptual framework for policy analysis and a political-economic basis on which to contest the neo-liberal paradigm."
Lydia Morris is Professor of Sociology at the University of Essex, where she has worked for 33 years, serving as Head of Department from 2001 to 2005. Her teaching and publications have focussed on inequality, especially with regard to class, gender and migration, and on welfare rights and human rights. Her previous books include The Workings of the Household (Polity Press, 1990), Dangerous Classes (Routledge, 1994), Social Divisions (UCL Press, 1995), Managing Migration (Routledge, 2002), Rights: Sociological Perspectives (Routledge, 2007), Asylum, Welfare and the Cosmopolitan Ideal (Glasshouse Press, 2010), and Human Rights and Social Theory (Palgrave, 2013). She has been a regular contributor to academic journals such as Sociology, the British Journal of Sociology, the Journal of Social Policy, International Migration Review, and others, and has held grants from the ESRC, the Joseph Rowntree Trust, the Nuffield Foundation, the British Academy, and the Leverhulme Trust. She is a member of the Human Rights Centre at the University of Essex and has served on its management committee.
"I am honoured to be the joint recipient of the 2023 Peter Townsend Prize, and grateful for this recognition of my critical commentary on measures that have caused (and continue to cause) misery and distress for so many.
My book, The Moral Economy of Welfare and Migration, addresses many of the concerns that were central to Peter Townsend's work, detailing the design flaws of 'austerity' policies and their 'cross-over' effects on welfare claimants and incoming migrants and asylum seekers. These include increasing conditionality for all groups, destitution by design as a mode of control, and recurrent patterns of discrimination that particularly affect lone parents, children, ethnic minority groups, and the disabled. Crucially, it also shows how these effects are not accidental by-products of policy objectives, but are control devices knowingly built into the measures at issue.
I am pleased to acknowledge the support of my own institution - the University of Essex - where Peter Townsend was the founding Professor of Sociology, and of the Leverhulme Trust, whose award of a Major Research Fellowship freed me to complete the project."
- Professor Lydia Morris, August 2023
---
Previous winners
2021 Professor John Stewart for Richard Titmuss: A Commitment to Welfare (Policy Press, 2020).
2019 Professor Steven King for Writing the Lives of the English Poor 1750s-1830s (McGill-Queen's University Press, 2019)
2017 Dr Kayleigh Garthwaite for Hunger Pains: Life inside foodbank Britain (Policy Press, 2016)
2015  Professor Andrew Sayer for Why We Can't Afford the Rich (Policy Press, 2014)
2013  Professor Tracy Shildrick, Professor Robert MacDonald, Professor Colin Webster and Dr Kayleigh Garthwaite for Poverty and insecurity: life in low-pay, no-pay Britain (Policy Press, 2012)
2011  Ms Julia Johnson, Ms Sheena Rolph and Mr Randall Smith for Residential Care Transformed: Revisiting 'The Last Refuge' (Palgrave, 2010)
Sign up to our email newsletters