Peter Townsend Prize
The Peter Townsend Prize, worth £1,000, is awarded biennially for outstanding work with policy relevance on a topic to which Townsend made a major contribution.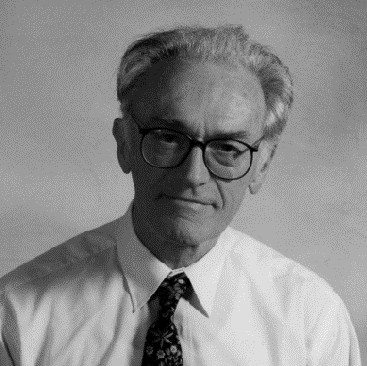 History of the prize
This prize is awarded in commemoration of Professor Peter Townsend, one of the most distinguished global figures in contemporary social policy and sociology. As an international researcher and public intellectual, he made an immeasurable contribution to analysis and policymaking in the areas of poverty and inequality, health inequalities, disability, and older people. He was a Fellow of the British Academy. This prize was established to honour his memory following his death in 2009. The prize was first awarded in 2011, and until 2021 was funded by Policy Press. Since 2022 the prize has been supported by a private donor.
Eligibility
a) Eligible nominations can be for a published work with policy relevance and academic merit on poverty and inequality; ageing and the lives of older people; disability and inequalities in health.
b) The nominated work must have been published within five years of the closing date for nominations, be available in English and the author must be habitually resident in the UK, the Channel Islands or the Isle of Man.
c) Eligible nomination can be for a book or a substantial work.
d) Self-nominations will not be accepted.
e) Current employees of the British Academy are not eligible to win the prize.
How to nominate
Nominations for the Peter Townsend Prize are currently closed and will open again on 1 December 2023.
If you have any queries about submitting a nomination, please email [email protected]
---
2021 winner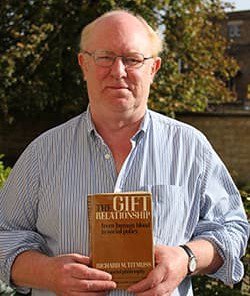 Professor John Stewart is awarded the 2021 Peter Townsend Prize for his book Richard Titmuss: A Commitment to Welfare (Policy Press, 2020)
John Stewart is Emeritus Professor of the History of Health and Healthcare at Glasgow Caledonian University. His teaching, research, and publications have focused on modern British welfare history with work appearing in journals such as English Historical Review, Medical History, The New Zealand Journal of History, and the Bulletin of the History of Medicine. Prior to the Titmuss volume, his previous book was Child Guidance in Britain, 1918-1955: The Dangerous Age of Childhood (London, Pickering and Chatto, 2013).
"I am delighted and honoured to be awarded the Peter Townsend Prize. The subject of my book, Richard Titmuss, worked in the 1950s and '60s with Townsend and others, such as Brian Abel-Smith and David Donnison, to establish the academic field now known as Social Policy. Although the relationship between Townsend and Titmuss was under strain in the years before the latter's death, nonetheless both ultimately pursued the same ends - a reduction in inequalities (racial, health, and socio-economic), the more compassionate and less judgemental treatment of welfare recipients, and a society which prioritised social growth over economic growth. We still have much to learn from them, especially in times of pandemic and austerity."
- Professor John Stewart
Sign up to our email newsletters