Edward Ullendorff Medal
The Edward Ullendorff Medal is awarded annually for scholarly distinction and achievements in the field of Semitic languages and Ethiopian studies.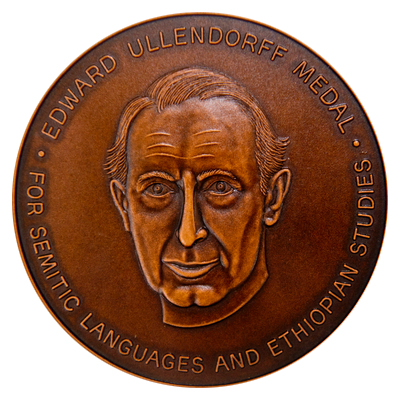 History of the prize
This award commemorates Professor Edward Ullendorff (1920-2011) who was elected a Fellow of the British Academy in 1965. His widow has generously supported the establishment of a medal in memory of her husband in view of his long association with the Academy, which he valued greatly. The medal was first awarded in 2012.
Eligibility
Eligible nominations can be for any scholarly distinction and achievements in the field of Semitic languages and Ethiopian studies.
How to nominate
Nominations for the Edward Ullendorff Medal are currently open and may only be made by Fellows of the British Academy.
Entries should be submitted electronically to prizes@thebritishacademy.ac.uk and should state in the email subject line "Nomination Edward Ullendorff Medal 2022".
In the body of the email, clearly state:
Name of nominee
Nominee's position/institution and email address
Nominee's principal area of academic distinction
Supporting statement (250 words)
Nominator's name and your British Academy section
Declaration of any institutional or personal interest
The deadline for submissions is 31 January 2022. Submissions received after this date will not be considered.
Nominations will be reviewed, and the winner selected, by the Edward Ullendorff Medal panel:
Professor Judith Olszowy-Schlanger
Professor Geoffrey Khan FBA (panel chair)
If you have any queries submitting a nomination, please email prizes@thebritishacademy.ac.uk
---
2021 winner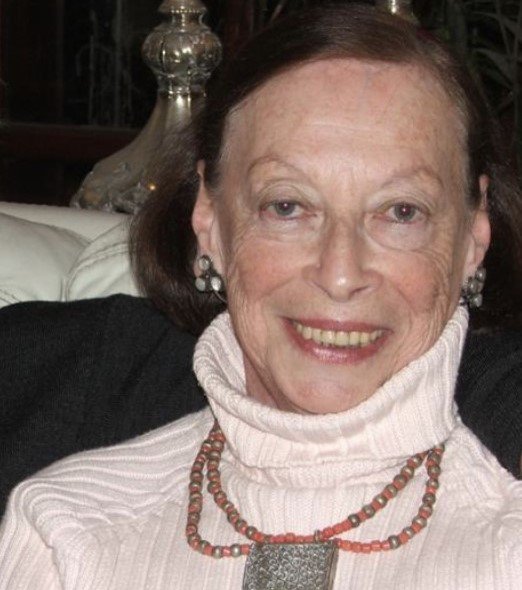 Professor Olga Kapeliuk is awarded the 2021 Edward Ullendorff Medal for her significant contributions to the field of Ethiopian Semitic language over the course of her career.
Olga Kapeliuk, is Professor Emeritus of Linguistics and African Studies at the Hebrew University of Jerusalem. She was born in 1932 in Kraków, Poland. After graduating from the Department of Arabic Language and Literature and the Department of Semitic Linguistics at the Hebrew University in Jerusalem, she spent a year on a scholarship from the French Government at INALCO, Paris, following classes on Ethiopian languages and civilisation, including basic courses in Cushitic. She returned to Jerusalem and joined the Department of Linguistics at the Hebrew University where she taught Geez, Amharic, Tigrinya and Eastern Neo-Aramaic, until her retirement. In the late 1970s she returned for two years to INALCO as a Visiting Professor and made several trips to Ethiopia after the Marxist Revolution in 1974, including teaching at the Faculty of Linguistics of Addis Ababa University.
Her research follows in the footsteps of her teacher Professor Hans Jacob Polotsky, dealing mainly with the syntax of the two branches of Neo-Semitic, namely Neo-Ethiopian and Neo-Aramaic. Her Ph.D. on the "Language of Dialogue in the Modern Amharic Literature" dealt extensively with Amharic syntax. She extended her research (in over 100 scholarly papers) to a comparison of evolutionary trends of Ethio-Semitic and Neo-Aramaic with the other surviving branches of Neo-Semitic, namely Arabic dialects and Modern Hebrew. She also conducted research on the influence of Iranian on Neo-Aramaic. In 2005 Olga Kapeliuk was awarded the Israeli Prize in General Linguistics.
"Young linguists, do learn as many languages as possible, preferably from different less known language families. It is only by mastering languages that you will discover new and unexpected linguistic categories which will astonish you by their originality, complexity and depth."
- Olga Kapeliuk
---
Previous winners
2020 Professor Otto Jastrow, Tallinn University
2019 Professor Michael Knibb, King's College London
2018 Professor John Huehnergard, University of Texas at Austin
2017 Dr Veronika Six, University of Hamburg
2016  Dr Sebastian Brock FBA, University of Oxford
2015  Dr Siegbert Uhlig, University of Hamburg
2014  Professor David Appleyard, School of African and Oriental Studies
2013  Professor Getatchew Haile FBA, Hill Museum & Manuscript Library of Saint John's University, USA
2012  Professor Simon Hopkins FBA, Hebrew University, Jerusalem
Sign up to our email newsletters