Edward Ullendorff Medal
The Edward Ullendorff Medal is awarded annually for scholarly distinction and achievements in the field of Semitic languages and Ethiopian studies.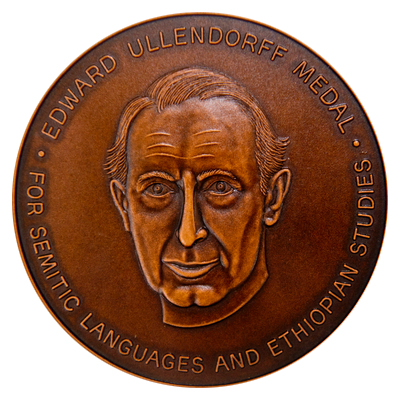 History of the prize
This award commemorates Professor Edward Ullendorff (1920-2011) who was elected a Fellow of the British Academy in 1965. His widow has generously supported the establishment of a medal in memory of her husband in view of his long association with the Academy, which he valued greatly. The medal was first awarded in 2012.
Eligibility
a) Eligible nominations can be for any scholarly distinction and achievements in the field of Semitic languages and Ethiopian studies.
How to nominate
Nominations for the Edward Ullendorff Medal are currently open and may only be made by Fellows of the British Academy.
Entries should be submitted electronically to prizes@thebritishacademy.ac.uk stating on the email subject 'Nomination Edward Ullendorff Medal 2021'.
In the body of the email clearly state:
Name of nominee
Nominee's position / institution and email address
Nominee's principal area of academic distinction
Supporting statement (250 words)
Nominator's name and your British Academy Section
Declaration of any institutional or personal interest
The deadline for submissions is 31 January 2021. Submissions received after this date will not be considered.
Nominations will be reviewed, and winner selected, by the Edward Ullendorff Medal panel:
Professor John Healey FBA
Professor Clive Holes FBA
Professor Geoffrey Khan FBA (Chair)
Professor Janet Watson FBA
If you have any queries submitting a nomination please email prizes@thebritishacademy.ac.uk
---
2020 winner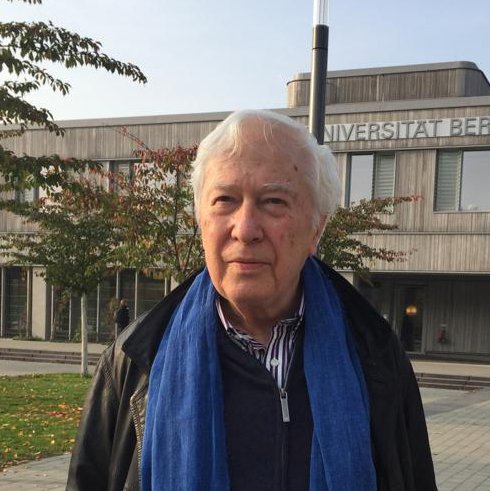 Professor Otto Jastrow for his leading scholarship in the field of Arabic and Neo-Aramaic spoken dialects.
Otto Jastrow pursued his studies at the universities of Saarbrücken, Tübingen and Istanbul, with Semitics, Arabic philology, Phonetics and General Linguistics as main subjects. He taught as professor at the universities of Heidelberg and Erlangen-Nürnberg and, after retiring from his German professorship, at Tallinn University, Estonia. Over many years he did fieldwork in the Middle East and collected extensive data (both written and tape-recorded) on Arabic and Neo-Aramaic dialects. Some of these varieties he discovered and/or described for the first time. He published five monographs on Neo-Aramaic dialects and an equal number on Arabic dialects.
Otto Jastrow is co-founder (1978) and co-editor of Zeitschrift für Arabische Linguistick (ZAL) and single editor of two monograph series, Semitica Viva and Semitica Viva - Series Diadactica, all published by Harrassowitz, Wiesbaden.
"The study of spoken Aramaic and Arabic dialects is not only a fascinating subject in itself but for scholars of Classical or Ancient Semitic it offers important insights into phonetics, phonology and the nature of diachronic change."
– Professor Otto Jastrow, July 2020
---
Previous winners
2019 Professor Michael Knibb, King's College London
2018 Professor John Huehnergard, University of Texas at Austin
2017 Dr Veronika Six, University of Hamburg
2016  Dr Sebastian Brock FBA, University of Oxford
2015  Dr Siegbert Uhlig, University of Hamburg
2014  Professor David Appleyard, School of African and Oriental Studies
2013  Professor Getatchew Haile FBA, Hill Museum & Manuscript Library of Saint John's University, USA
2012  Professor Simon Hopkins FBA, Hebrew University, Jerusalem
Sign up to our email newsletters