Social Sciences, Humanities and the Arts for People and the Economy/Environment (SHAPE) is a collective name for the social sciences, humanities and the arts.
It was developed as a tool to tell the story of these subjects, which help us make sense of the human world, to value and express the complexity of life and culture, and to understand and solve global issues.
SHAPE research and skills are particularly valuable to the 21st-century workplace – they are vital to the health, wellbeing and prosperity of the nation and to tackling grand challenges. They teach us to analyse, interpret, create, communicate and collaborate with rigour, clarity and energy – crucial skills for today. And together with STEM subjects, they help us make innovation work harder for the benefit of everyone.
We encourage individuals and organisations to use the term SHAPE in their own activities and to share examples of SHAPE in action with us.
What is...?
Want to find out more about subjects within the SHAPE sphere? Written by both funded researchers and Fellows of the British Academy, the extended 'what is...?' series covers a broad range of different disciplines and specialisms within the humanities and social sciences.
Leaders in SHAPE
Award-winning author, broadcaster, professor and Honorary Fellow of the British Academy Gary Younge joins Desmond King to discuss his life and career. Formerly a columnist at the Guardian, Younge has been appointed Professor of Sociology at Manchester University. He is also the Alfred Knobler Fellow for Type Media in America.
Gary Younge
Former journalist and diplomatic correspondent and Master of Peterhouse College, Cambridge Bridget Kendall joins Aditi Lahiri to discuss her life, career and passion for language learning. Kendall was appointed the first female Master of Peterhouse, the University of Cambridge's oldest college, in 2016.  She is also host of The Forum, the BBC World Service's weekly discussion programme to highlight new ideas and research.
Bridget Kendall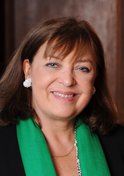 Academic and barrister Philippe Sands joins Conor Gearty to discuss his life and career. Philippe Sands is Professor of the Public Understanding of Law at University College London and a practicing barrister at Matrix Chambers. He frequently appears before international courts, including the International Criminal Court and the World Court in The Hague, and has been involved in many of the most important cases of recent years, including Pinochet, Rwanda, Iraq and Guantanamo.
Philippe Sands
SHAPE events
A selection of SHAPE-focused events from organisations around the UK.
Sign up to our email newsletters