British Academy SHAPE Observatory
Bringing independence, authority and objectivity, the SHAPE Observatory monitors the health and development of the humanities and social sciences at system-wide and discipline-specific levels.
About the Observatory
The resources we provide through the SHAPE Observatory range from subject "deep-dives" and mapping reports to general briefings on the state of SHAPE in the UK. By providing insight into emerging trends, the Observatory equips policymakers, the UK's disciplinary communities and an interested public with a stronger understanding of the shifts, opportunities and challenges that SHAPE disciplines are facing – including the implications these have for wider society. The Observatory sits within the Academy's wider policy programme. For any questions, please contact [email protected]
SHAPE key facts and figures
Subject-specific analysis
The skills of SHAPE graduates
Leaders in SHAPE event series
Award-winning author, broadcaster, professor and Honorary Fellow of the British Academy Gary Younge joins Desmond King to discuss his life and career. Formerly a columnist at the Guardian, Younge has been appointed Professor of Sociology at Manchester University. He is also the Alfred Knobler Fellow for Type Media in America.
Gary Younge
Former journalist and diplomatic correspondent and Master of Peterhouse College, Cambridge Bridget Kendall joins Aditi Lahiri to discuss her life, career and passion for language learning. Kendall was appointed the first female Master of Peterhouse, the University of Cambridge's oldest college, in 2016.  She is also host of The Forum, the BBC World Service's weekly discussion programme to highlight new ideas and research.
Bridget Kendall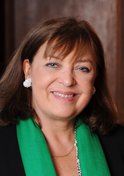 Academic and barrister Philippe Sands joins Conor Gearty to discuss his life and career. Philippe Sands is Professor of the Public Understanding of Law at University College London and a practicing barrister at Matrix Chambers. He frequently appears before international courts, including the International Criminal Court and the World Court in The Hague, and has been involved in many of the most important cases of recent years, including Pinochet, Rwanda, Iraq and Guantanamo.
Philippe Sands
Sign up to our email newsletters