Landscape Archaeology Medal
The Landscape Archaeology Medal is awarded annually for distinguished achievements in landscape archaeology.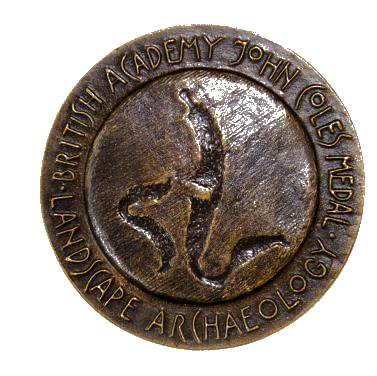 The award was created following the decision of Professor John Coles, a Fellow of the Academy since 1978, to establish an Academy Medal for this field. This Medal was awarded for the first time in 2007.
Eligibility
Eligible nominations can be for landscape archaeology in any part of the world and in any period, provided that the nominated scholar is based in Britain or Ireland.
---
2019 winner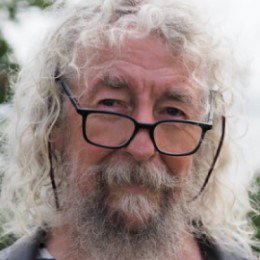 Professor Dominic Powlesland for his pioneering methodologies of large scale excavation and setting up the Landscape Research Centre as an independent charitable trust. 
In a career spanning over four decades Dominic Powlesland has continually challenged conventional approaches to archaeological fieldwork and landscape survey. At Manchester University in 1978 he began work at West Heslerton in North Yorkshire, founding the Landscape Research Centre in 1980, and going on to revolutionise landscape-scale approaches to archaeology. He pioneered the application of digital technologies to archaeology from the mid 1980s, writing software for handheld computers and a Geographical Data Management System - all whilst directing what was (at over 20ha) the largest excavation in Europe.
Alongside excavation Dominic has innovated archaeological approaches to high-density air photography and multi-spectral imaging, with the contiguous geophysical survey in the Vale of Pickering covering more than 1500ha, revealing one of the most remarkable landscapes in the world; all accessible online through a groundbreaking digital atlas. Dominic continues to innovate and challenge the profession with his passions for fieldwork, landscape archaeology and photography.
"I was very surprised (gobsmacked as they say in Yorkshire) but absolutely delighted to recover the deleted email regarding this award of the British Academy Landscape Archaeology Medal. When I received the email with subject 'prizes' I moved it directly to my spam bin not being a frequent prize recipient. I only noticed that it was really a message for me with most unexpected content as I deleted it from my spam box, I had then to recover it from my deleted email. I was still tempted to disbelieve the email until the next day when the printed version arrived by snail mail."
- Professor Dominic Powlesland, August 2019
---
Previous winners
2017 Professor Tom Williamson, University of East Anglia
2015  Dr David Hall, University of Exeter
2013  Mr Christopher Taylor FBA, Formerly Head of Archaeological Survey, Royal Commission on the Historical Monuments of England
2011  Dr Conor Newman, Senior Lecturer, Department of Archaeology, National University of Ireland
2009  Professor Tony Wilkinson FBA, Professor of Archaeology, Durham University
2007  Professor Andrew Fleming, Emeritus Professor, University of Wales Trinity St David
Sign up to our email newsletters