Rose Mary Crawshay Prize
The Rose Mary Crawshay Prize, worth £500, is a book prize awarded for historical or critical work on any subject connected with literature, written by a woman.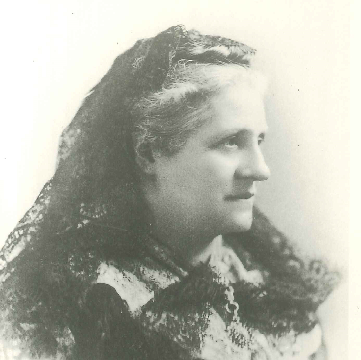 History of the prize
In the 1840s, Rose Mary Crawshay became châtelaine of a fake Gothic castle outside Merthyr Tydfil, where her husband owned the local iron works. Crawshay was an early supporter of women's suffrage, one of the first women to be elected to local school boards following the 1870 Education Act, and an advocate for free local libraries opening every day of the week.
In 1888 Crawshay endowed an unusual literary prize for women scholars, writing about one or more of the Romantic poets: Byron, Keats and Shelley. The prize was first awarded in 1916.
In the early twentieth century this prize migrated to the British Academy. The prize is now awarded for a work written by a woman, in English, on any subject related to literature.
Eligibility
a) The prize is awarded each year for an historical or critical book by a woman, on any subject connected with literature.
b) Eligible nominations must be for books, written by women, in English, published within the last three years (i.e 2019 - 2021)
How to nominate
Nominations for the Rose Mary Crawshay Prize are currently open and may only be made by Fellows of the British Academy.
Entries should be submitted electronically to prizes@thebritishacademy.ac.uk and should state in the email subject line "Nomination Rose Mary Crawshay Prize 2022". Please email to request a nomination form if preferred.
In the body of the email, clearly state:
Name of nominated book and author(s)
Name of nominator
Nominator position / institution and email address
Supporting statement for why the book has been nominated (250 words)
Nominator's British Academy section
Declaration of any institutional or personal interest
The deadline for submissions is 31 January 2022. Submissions received after this date will not be considered.
Nominations will be reviewed, and the winner selected, by the Rose Mary Crawshay Prize panel:
Professor Nigel Leask FBA (panel chair)
Professor Henry Woudhuysen FBA
If you have any queries submitting a nomination, please email prizes@thebritishacademy.ac.uk
---
2021 winners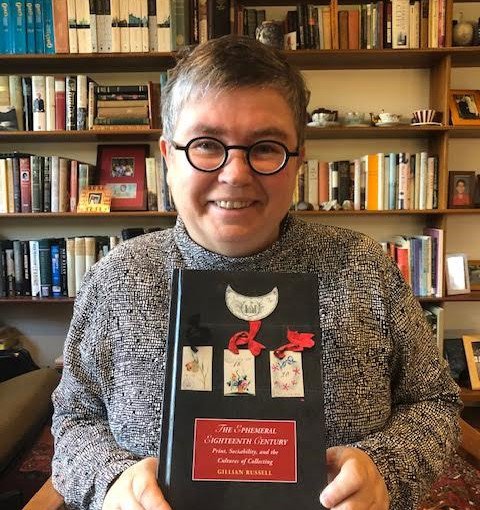 Dr Helen Moore and Professor Gillian Russell are jointly awarded the 2021 Rose Mary Crawshay Prize.

Helen Moore is Associate Professor at the University of Oxford and teaches English at Corpus Christi College, where she has been President since 2018. Her research interests span the medieval, early modern and later periods of English, with a particular emphasis on the engagements and interactions of English with continental and classical literature. Her publications include editions of the chivalric romance Amadis de Gaule (2004) and the 17th-century play Guy of Warwick (2007), and she co-edited Classical Literary Careers and their Reception (2010). She was lead curator for the Bodleian Library exhibition celebrating the 400th anniversary of the King James Bible, and co-editor of the accompanying book, Manifold Greatness: The Making of the King James Bible (2011). Her next book is a critical and cultural biography of the Jacobean playwright John Webster, The Sense of Sorrow: A Life of John Webster, for which she was awarded a Leverhulme Trust Research Fellowship.
"I am honoured by the shared award of this prize celebrating the contribution of female scholars to the study of English literature. Taking Don Quixote's love of his books as its starting point, Amadis in English explores the long-lasting attractions of the genre of romance, and its many entanglements with the English and European novel. Writing the book took me on my own journey into the lives of hundreds of readers in different cultures and time periods as they explored the re-creative possibilities offered by this type of fiction. As a writer, I am therefore truly delighted that the members of the jury have themselves enjoyed reading the result of this journey." - Dr Helen Moore
Gillian Russell is Professor of 18th-Century Literature in the Department of English and Related Literature and Director of the Centre for Eighteenth Century Studies at the University of York. Educated at Queen's University Belfast and the University of Cambridge, she spent a number of years teaching in Australia before returning to the UK in 2018. She is a Fellow of the Australian Academy of the Humanities. Russell's previous monographs are The Theatres of War: Performance, Politics and Society, 1793-1815 (1995) and Women, Theatre and Sociability in Georgian London (2007). With Clara Tuite, she edited the collection of essays, Romantic Sociability: Sociability and Literary Culture in Britain, 1770-1840 (2002) and is co-editor with Neil Ramsey of Tracing War in British Enlightenment and Romantic Culture (2015). Recent and forthcoming articles and book chapters focus on Maria Edgeworth and private theatricals, the child actor "Master" Betty, Charles Lamb in the British Museum, and true crime melodrama in the 1820s. She is currently working on an edition of Charles Lamb's Specimens of English Dramatick Poets for the Oxford edition of Lamb, general editor Gregory Dart.
" I am honoured and grateful to be recognised by a prize that has been dedicated for many years to scholarship by women. My interest in printed ephemera dates back to work on theatre, especially military theatricals, for my first book The Theatres of War. The base for that work was the British Library, especially its numerous collections of playbills and newspaper cuttings many of which were compiled by Sarah Sophia Banks (1748-1818). Later, when I developed an interest in sociability, I discovered the rich resources of the collections of visiting cards and admission tickets in the Department of Prints and Drawings in the British Museum, also the work of Sarah Sophia Banks. The Ephemeral Eighteenth Century attempts to recognise Banks's achievement by placing in the context of other like-minded collectors who were attracted to apparently worthless and trivial scraps of paper that nonetheless act as powerful, sometimes poignant, records of momentary social interactions and otherwise lost textures and patterns of everyday life. I argue that this context was formative in developments in literary culture, particularly the novel. How the Georgians dealt with the ephemera of their age has much to tell us about the ephemerality of digital social media of today and how we might record, archive, and understand that media for the future." - Professor Gillian Russell
---
Previous winners
(The current convention is that one prize is awarded each year, but the list below shows that in the past there have often been two winners in a year.)
2020 Professor Marion Turner for her book Chaucer: A European Life (Princeton University Press, 2019)
2019 Dr Marina MacKay for Ian Watt: the Novel and Wartime Critic (Oxford University Press, 2019).
2018  Professor Emma J. Clery for Eighteen Hundred and Eleven: Poetry, Protest and Economic Crisis (Cambridge University Press, 2017)
2017  Dr Kate Bennett for John Aubrey, Brief Lives with an Apparatus for the Lives of our English Mathematical Writers (Volume I & II) (Oxford University Press, 2015)
2016  Professor Lyndsey Stonebridge for The Judicial Imagination: Writing after Nuremberg (Edinburgh University Press, 2011)
2015  Professor Catherine Bates for Masculinity and the Hunt: Wyatt to Spenser (Oxford University Press, 2013); Professor Ankhi Mukherjee for What is a Classic? Postcolonial Rewriting and Invention of the Canon (Stanford University Press, 2014)
2014  Dr Hannah Sullivan for The Work of Revision (Harvard University Press, 2013)
2012  Professor Julie Sanders for The Cultural Geography of Early Modern Drama 1620-1650
2011  Professor Fiona Stafford for Local Attachments: The Province of Poetry (Oxford University Press)
2010  Dr Daisy Hay for Young Romantics (Bloomsbury)
2009  Frances Wilson for The Ballad of Dorothy Wordsworth (Faber); Professor Molly M Mahoood for The Poet as Botanist (Cambridge University Press)
2008  Dr Helen W Small for The Long Life (Oxford University Press)
2007  Dr Susan Oliver for Scott, Byron and the Politics of Cultural Encounter (Palgrave)
2006  Dr Rosalind Ballaster for Fabulous Orients: Fictions of the East in England 1662-1785 (Oxford University Press)
2005  Judith Farr with Louise Carter for The Gardens of Emily Dickinson (Harvard University Press); Dr Claire Preston for Thomas Browne and the Writing of Early Modern Science (Cambridge University Press)
2004  Dr Maud Ellmann for Elizabeth Bowen: The Shadow Across the Page (Edinburgh University Press); Dr Anne Stott for Hannah More: The First Victorian (Oxford University Press)
2003  Mrs Claire Tomalin for Samuel Pepys: The Unequalled Self (Penguin); Dr Jane Stabler for Byron, Poetics and History (Cambridge University Press)
2002  Professor Wendy Doniger for The Bedtrick: Tales of Sex and Masquerade (University of Chicago Press); Professor Kate Flint for The Victorians and the Visual Imagination (Cambridge University Press)
2001  Dr Annette Peach for Portraits of Byron (reprinted from the Walpole Society Volume LXII); Dr Lucy Newlyn for Reading, Writing, and Romanticism: The Anxiety of Reception (Oxford University Press)
2000  Marina Warner for No Go the Bogeyman: Scaring, Lulling and Making Mock (Chatto and Windus; Vintage); Joanne Wilkes for Lord Byron and Madame de Staël: Born for Opposition (Ashgate)
Sign up to our email newsletters