Rose Mary Crawshay Prize
The Rose Mary Crawshay Prize, worth £500, is a book prize awarded for historical or critical work on any subject connected with literature, written by a woman.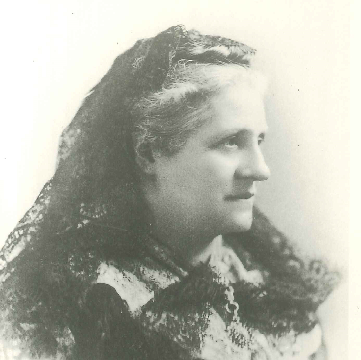 History of the prize
In the 1840s, Rose Mary Crawshay became châtelaine of a fake Gothic castle outside Merthyr Tydfil, where her husband owned the local iron works. Crawshay was an early supporter of women's suffrage, one of the first women to be elected to local school boards following the 1870 Education Act, and an advocate for free local libraries opening every day of the week.
In 1888 Crawshay endowed an unusual literary prize for women scholars, writing about one or more of the Romantic poets: Byron, Keats and Shelley. The prize was first awarded in 1916.
In the early twentieth century this prize migrated to the British Academy. The prize is now awarded for a work written by a woman, in English, on any subject related to literature.
Eligibility
a) The prize is awarded each year for an historical or critical book by a woman, on any subject connected with literature.
b) Eligible nominations must be for books, written by women, in English, published within the last three years (2020 - 2022)
How to nominate
Nominations for the Rose Mary Crawshay Prize are currently closed and will open again on 1 December 2023.
If you have any queries about submitting a nomination, please email [email protected]
---
2022 winner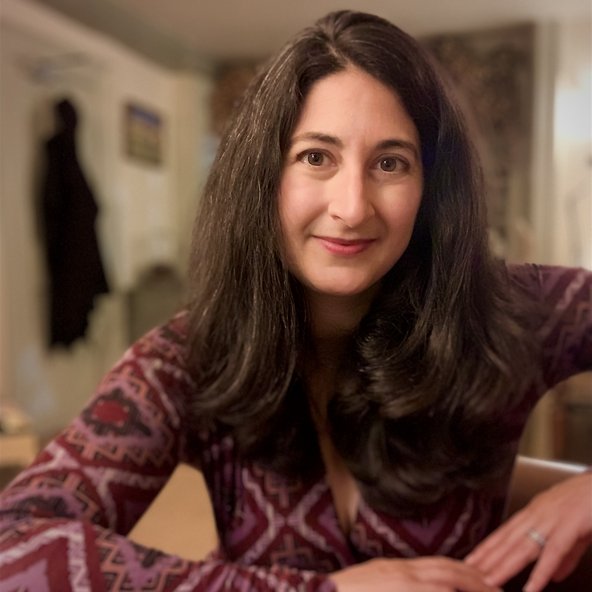 Dr Erica McAlpine has been awarded the 2022 Rose Mary Crawshay Prize for her book, The Poet's Mistake (Princeton University Press, 2020).
Erica McAlpine is Associate Professor of English at the University of Oxford and the A. C. Cooper Tutorial Fellow in English at St Edmund Hall. Educated first at Harvard and then at Cambridge and Yale, she held short-term teaching positions at Temple, Villanova, and Exeter Universities before coming to Oxford initially for a career development fellowship at Keble and then her current faculty and college post. Her research and teaching interests span American and British poetry from Romanticism onwards, and she has published critical essays on a range of 19th-, 20th-, and 21st- century poets including John Clare, Elizabeth Bishop, and James Merrill. Her poetry has appeared in journals including The Atlantic, The Times Literary Supplement, The Spectator, The New Criterion, The American Scholar, Raritan, Slate, and The Yale Review, and her collection of poems, The Country Gambler, was published in 2016. The Poet's Mistake is her first academic monograph.
"I am absolutely delighted that my study of mistakes in poems has been given the Rose Mary Crawshay Prize—an honour that has previously gone to many women whose books I have read and admired. I began writing The Poet's Mistake with the conviction that scholarship about poetry should be as honest as possible about the triumphs and mishaps encompassing a poet's work. As a writer very capable of making errors of my own, I found it fascinating to think about how readers, across several centuries, have handled and mishandled mistakes committed by the poets they most admire. I hoped my book could serve not only as a catalogue of mistakes in the history of poetry but also as a call for critics to descry error wherever it appears—not in order to take poets down a notch but rather to celebrate the difficulty of their craft. My aim was to write a book that could be as comic in its subject matter as it was serious about its claims for our discipline. I am so grateful that it struck a chord with the jury of the British Academy and that it has been recognised in this way."
Dr Erica McAlpine – August 2022
---
Previous winners
(The current convention is that one prize is awarded each year, but the list below shows that in the past there have often been two winners in a year)
2021 Dr Helen Moore, Amadis in English (Oxford University Press, 2020); and Professor Gillian Russell, The Ephemeral Eighteenth Century (Cambridge University Press, 2020)
2020 Professor Marion Turner for her book Chaucer: A European Life (Princeton University Press, 2019)
2019 Dr Marina MacKay for Ian Watt: the Novel and Wartime Critic (Oxford University Press, 2019).
2018  Professor Emma J. Clery for Eighteen Hundred and Eleven: Poetry, Protest and Economic Crisis (Cambridge University Press, 2017)
2017  Dr Kate Bennett for John Aubrey, Brief Lives with an Apparatus for the Lives of our English Mathematical Writers (Volume I & II) (Oxford University Press, 2015)
2016  Professor Lyndsey Stonebridge for The Judicial Imagination: Writing after Nuremberg (Edinburgh University Press, 2011)
2015  Professor Catherine Bates for Masculinity and the Hunt: Wyatt to Spenser (Oxford University Press, 2013); Professor Ankhi Mukherjee for What is a Classic? Postcolonial Rewriting and Invention of the Canon (Stanford University Press, 2014)
2014  Dr Hannah Sullivan for The Work of Revision (Harvard University Press, 2013)
2012  Professor Julie Sanders for The Cultural Geography of Early Modern Drama 1620-1650
2011  Professor Fiona Stafford for Local Attachments: The Province of Poetry (Oxford University Press)
2010  Dr Daisy Hay for Young Romantics (Bloomsbury)
2009  Frances Wilson for The Ballad of Dorothy Wordsworth (Faber); Professor Molly M Mahoood for The Poet as Botanist (Cambridge University Press)
2008  Dr Helen W Small for The Long Life (Oxford University Press)
2007  Dr Susan Oliver for Scott, Byron and the Politics of Cultural Encounter (Palgrave)
2006  Dr Rosalind Ballaster for Fabulous Orients: Fictions of the East in England 1662-1785 (Oxford University Press)
2005  Judith Farr with Louise Carter for The Gardens of Emily Dickinson (Harvard University Press); Dr Claire Preston for Thomas Browne and the Writing of Early Modern Science (Cambridge University Press)
2004  Dr Maud Ellmann for Elizabeth Bowen: The Shadow Across the Page (Edinburgh University Press); Dr Anne Stott for Hannah More: The First Victorian (Oxford University Press)
2003  Mrs Claire Tomalin for Samuel Pepys: The Unequalled Self (Penguin); Dr Jane Stabler for Byron, Poetics and History (Cambridge University Press)
2002  Professor Wendy Doniger for The Bedtrick: Tales of Sex and Masquerade (University of Chicago Press); Professor Kate Flint for The Victorians and the Visual Imagination (Cambridge University Press)
2001  Dr Annette Peach for Portraits of Byron (reprinted from the Walpole Society Volume LXII); Dr Lucy Newlyn for Reading, Writing, and Romanticism: The Anxiety of Reception (Oxford University Press)
2000  Marina Warner for No Go the Bogeyman: Scaring, Lulling and Making Mock (Chatto and Windus; Vintage); Joanne Wilkes for Lord Byron and Madame de Staël: Born for Opposition (Ashgate)
Sign up to our email newsletters