Rose Mary Crawshay Prize
The Rose Mary Crawshay Prize, worth £500, is a book prize awarded for historical or critical work on any subject connected with literature, written by a woman.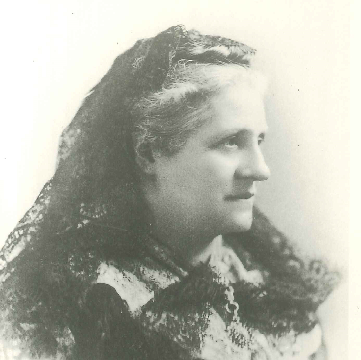 History of the prize
In the 1840s, Rose Mary Crawshay became châtelaine of a fake Gothic castle outside Merthyr Tydfil, where her husband owned the local iron works. Crawshay was an early supporter of women's suffrage, one of the first women to be elected to local school boards following the 1870 Education Act, and an advocate for free local libraries opening every day of the week.
In 1888 Crawshay endowed an unusual literary prize for women scholars, writing about one or more of the Romantic poets: Byron, Keats and Shelley. The prize was first awarded in 1916.
In the early twentieth century this prize migrated to the British Academy. The prize is now awarded for a work written by a woman, in English, on any subject related to literature.
Eligibility
a) The prize is awarded each year for an historical or critical book by a woman, on any subject connected with literature.
b) Eligible nominations must be for books, written by women, in English, published within the last three years (2021 - 2023).
How to nominate
Nominations for the Rose Mary Crawshay Prize are currently closed and will open again on 1 December 2023.
If you have any queries about submitting a nomination, please email [email protected]
---
2023 winner
The 2023 Rose Mary Crawshay Prize has been jointly awarded to Associate Professor Noémie Ndiaye and Professor Clare Pettitt
Associate Professor Noémie Ndiaye has been awarded the Rose Mary Crawshay Prize for her book Scripts of Blackness: Early Modern Performance Culture and the Making of Race (University of Pennsylvania Press, 2022).
The judges thought that Scripts of Blackness was "a fine and imaginative study of the performance of blackness in English, French and Spanish early modern literature... Ndiaye's taxonomy of 'scripts of blackness' (blackface, blackspeak and black dance) is fascinating, unmarred by retrospective moralisms, and intelligently aware of contemporary history, and the history of performance... this book will transform the teaching of early modern European drama in relation to the transatlantic racialisation of slavery."
Noémie Ndiaye is Associate professor of English Literature at the University of Chicago. She is a graduate of the Ecole Normale Supérieure (Paris) and holds a PhD in Theatre from Columbia University. She works on early modern English, French, and Spanish theater with a critical focus on race. Her first monograph Scripts of Blackness: Early Modern Performance Culture and the Making of Race (University of Pennsylvania Press, 2022) shows how performance culture helped strategically turn blackness into a racial category across early modern Western Europe. She is the co-editor, with Lia Markey of Seeing Race Before Race: Visual Culture and the Racial Matrix in the Premodern World (ACMRS Press, open access, 2023). She has published articles in Shakespeare Quarterly, Renaissance Quarterly, Renaissance Drama, Early Theatre, English Literary Renaissance, Literature Compass, Thaêtre, and in many edited collections. She is currently at work on a book exploring early modern historical instances and aesthetic representations of Black and Brown relations, frictions, and solidarities.
"I am honored and delighted to receive the Rose Mary Crawshay prize for Scripts of Blackness, which was a work of deep love despite the pain and anger that reading through violent early modern archives often elicited. By putting in conversation vast English, French, and Spanish archives that are seldom discussed and never discussed in relation to one another, I aimed to reveal idiosyncrasies that mono-national approaches structurally enshroud. Scripts of Blackness thus brings to the fore patterns of resemblance, difference, and circulation that attest to the emergence of race-making as a simultaneously local, global, and intercolonial European project in the early modern era. In this book, I advocate for the radical opening of my field, Premodern Critical Race Studies, in transnational and comparative directions because I am convinced that such opening can stunningly enrich the way we read English literary texts. I am thrilled that the British Academy affirmed my convictions, grateful that the book moved its readers, and excited for the conversations and projects that it will hopefully start."
- Associate Professor Noémie Ndiaye, August 2023
Professor Clare Pettitt has been awarded the Rose Mary Crawshay Prize for her book
Serial Forms: The Unfinished Project of Modernity, 1815-1848 (Oxford University Press, 2020).
The judging commented that "Pettitt's Serial Forms is an original, ambitious and well researched study of seriality as the defining form of early nineteenth century urban experience. Pettitt elegantly addresses what rapid information does to written and literary media, as well as how history is reimagined through particular material practices... Pettitt's book challenges us to think about how 'seriality' – the forward movement created by news and by information technologies – continues to define our modernity."
Clare Pettitt is Grace 2 Professor in the English Faculty at Cambridge University and a Fellow of Emmanuel College. She did her D.Phil. at Oxford University and taught at Oxford and Leeds before becoming Fellow and Director of Studies in English at Newnham College Cambridge. She moved to King's College London in 2005 and spent seventeen years in the English Department there before taking up her current chair in Cambridge earlier this year. Her research is broadly on nineteenth-century literature and culture, across British, European and American contexts. Her work has been published in a wide range of periodicals including Nature and she reviews regularly for the Times Literary Supplement. She is the UK General Editor for the Studies in Nineteenth-Century Literature and Culture monograph series for Cambridge University Press. Her first book, Patent Inventions: Intellectual Property and the Victorian Novel (Oxford: Oxford University Press, 2004) was about concepts of authorship and mechanical invention in the nineteenth century, and her second, 'Dr Livingstone, I Presume?': Missionaries, Journalists, Explorers and Empire (London: Profile Books and Cambridge Mass.: Harvard University Press, 2007) examined a fraught moment in Anglo-American relations through an iconic meeting between two explorers in Africa. Serial Forms: The Unfinished Project of Modernity, 1815-1848 is the first book of a trilogy on the importance of seriality in the nineteenth century. It has won the North American Victorian Studies Association (NAVSA) Book Prize and the European Society for Periodicals Research (ESPRit) Book Prize. The second volume, Serial Revolutions 1848: Writing, Politics, Form came out last year, also with Oxford University Press.
"I am delighted that Serial Forms has won the Rose Mary Crawshay Prize. It is a great honour to have my work recognised by the British Academy and to take a place in the inspiring procession of women writers who have won the prize since 1916.
In Serial Forms I argue that seriality became dominant in the nineteenth century as a serial news culture and a stadial historicism developed together between 1815 and 1848. The book tracks the development of communications technologies and their impact on the ways in which time, history and virtuality are imagined. I wanted to put the works of canonical writers such as Scott, Byron, Dickens and Gaskell back into the messy print and performance culture in which they originally appeared, and to show how the insistent rhythm of the serial reorganised time, and recalibrated and rescaled the social. In the trilogy as a whole, I am looking for new ways of understanding the formal and aesthetic qualities of literary texts as fully participatory in their particular historical and political moment. That my project has been recognised by the award of this prize gives me enormous encouragement as I set to work on the third and final book in the series."
- Professor Clare Pettitt, August 2023
---
Previous winners
(The current convention is that one prize is awarded each year, but the list below shows that in the past there have often been two winners in a year)
2022 Dr Erica McAlpine for The Poet's Mistake (Princeton University Press, 2020)
2021 Dr Helen Moore for Amadis in English (Oxford University Press, 2020); and Professor Gillian Russell for The Ephemeral Eighteenth Century (Cambridge University Press, 2020)
2020 Professor Marion Turner for her book Chaucer: A European Life (Princeton University Press, 2019)
2019 Dr Marina MacKay for Ian Watt: the Novel and Wartime Critic (Oxford University Press, 2019)
2018  Professor Emma J. Clery for Eighteen Hundred and Eleven: Poetry, Protest and Economic Crisis (Cambridge University Press, 2017)
2017  Dr Kate Bennett for John Aubrey, Brief Lives with an Apparatus for the Lives of our English Mathematical Writers (Volume I & II) (Oxford University Press, 2015)
2016  Professor Lyndsey Stonebridge for The Judicial Imagination: Writing after Nuremberg (Edinburgh University Press, 2011)
2015  Professor Catherine Bates for Masculinity and the Hunt: Wyatt to Spenser (Oxford University Press, 2013); Professor Ankhi Mukherjee for What is a Classic? Postcolonial Rewriting and Invention of the Canon (Stanford University Press, 2014)
2014  Dr Hannah Sullivan for The Work of Revision (Harvard University Press, 2013)
2012  Professor Julie Sanders for The Cultural Geography of Early Modern Drama 1620-1650
2011  Professor Fiona Stafford for Local Attachments: The Province of Poetry (Oxford University Press)
2010  Dr Daisy Hay for Young Romantics (Bloomsbury)
2009  Frances Wilson for The Ballad of Dorothy Wordsworth (Faber); Professor Molly M Mahoood for The Poet as Botanist (Cambridge University Press)
2008  Dr Helen W Small for The Long Life (Oxford University Press)
2007  Dr Susan Oliver for Scott, Byron and the Politics of Cultural Encounter (Palgrave)
2006  Dr Rosalind Ballaster for Fabulous Orients: Fictions of the East in England 1662-1785 (Oxford University Press)
2005  Judith Farr with Louise Carter for The Gardens of Emily Dickinson (Harvard University Press); Dr Claire Preston for Thomas Browne and the Writing of Early Modern Science (Cambridge University Press)
2004  Dr Maud Ellmann for Elizabeth Bowen: The Shadow Across the Page (Edinburgh University Press); Dr Anne Stott for Hannah More: The First Victorian (Oxford University Press)
2003  Mrs Claire Tomalin for Samuel Pepys: The Unequalled Self (Penguin); Dr Jane Stabler for Byron, Poetics and History (Cambridge University Press)
2002  Professor Wendy Doniger for The Bedtrick: Tales of Sex and Masquerade (University of Chicago Press); Professor Kate Flint for The Victorians and the Visual Imagination (Cambridge University Press)
2001  Dr Annette Peach for Portraits of Byron (reprinted from the Walpole Society Volume LXII); Dr Lucy Newlyn for Reading, Writing, and Romanticism: The Anxiety of Reception (Oxford University Press)
2000  Marina Warner for No Go the Bogeyman: Scaring, Lulling and Making Mock (Chatto and Windus; Vintage); Joanne Wilkes for Lord Byron and Madame de Staël: Born for Opposition (Ashgate)
Sign up to our email newsletters