Rose Mary Crawshay Prize
The Rose Mary Crawshay Prize, worth £500, is awarded annually for work in the field of English Literature.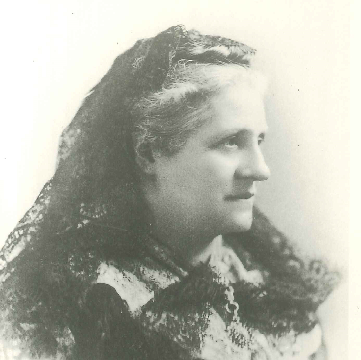 The award was established in April 1888 by Mrs Rose Mary Crawshay as 'The Byron, Shelley, Keats In Memoriam Yearly Prize Fund'. In 1914, some years after her death, the Charity Commissioners transferred the administration of the prize fund to the Academy. The Prize was first awarded in 1916.
Eligibility
Eligible nominations can be a for a historical or critical work on any subject connected with English Literature by a woman of any nationality provided that the nominated work is available in English.
Please note that, under the original terms, preference was given to a work regarding Byron, Shelley or Keats.
Preference will be given to more recent publications (published within the last two years).
---
2019 winner
Dr Marina MacKay for her book Ian Watt: the Novel and Wartime Critic (Oxford University Press, 2019).
Marina MacKay is Associate Professor of English and Tutorial Fellow of St Peter's College, University of Oxford, where she teaches literature in English since 1830.
Her other publications include Modernism and World War II (2007), British Fiction After Modernism (2007, co-edited with Lyndsey Stonebridge), The Cambridge Introduction to the Novel (2010), and Modernism, War, and Violence (2017).
"Reconstructing the lacerating mid-century life and times of the critic Ian Watt—former soldier, prisoner of war, and slave labourer—my book is about how the Second World War haunts the canonical historiography of the novel. Given my topic, the news of this Prize is surprising as well as incredibly pleasing: I was never certain that anyone but me would want to read an entire book about an apparently unfashionable critic and a whole catalogue of traditional moral and intellectual virtues that surely no other academic monograph since the 1950s has named without scare quotes. So there are many reasons to be grateful to the jury of the Rose Mary Crawshay Prize—for a start, the tremendous happiness of unexpectedly finding myself in the company of a century of formidably distinguished women—and the important reminder to be less afraid about writing a book that you believe needs to be written rather than the sort of thing you imagine you're expected to write."
- Dr Marina MacKay, August 2019
---
Previous winners
2018  Zeinab Badawi, Journalist and President of the Royal African Society 
2018  John Hemming, Author and explorer
2018  Andreas Gestrich 
2018 William Dalrymple, Author and Co-Founder of ZEE Jaipur Literature Festival
2018 Dame Frances Cairncross, Chair of the Court, Herriot Watt University
2017 Claudia Hammond, BBC Radio 4
2017 Katie Mitchell
2017 Jimmy Wales, Wikimedia Foundation
2017 Professor James Stevens Curl, University of Ulster
2017 Professor Helga Nowotny, ETH Zurich
2016  Dr Roger Bland, University of Leicester
2016  Dr Leofranc Holford-Strevens, classical scholar and polymath
2016  Dame Hilary Mantel, auhthor 
2016  Professor Sir Stanley Wells CBE, Shakespeare Birthplace Trust
2015  Dr Peter V Addyman, formerly York Archaeological Trust and Jorvik Viking Centre
2015  Darren Henley, Arts Council England
2015  Dr Elizabeth Livingstone, theologian
2015  Professor Michael Wood, University of Manchester
2014  Peter Brook, Centre International de Créations Théâtrales
2014  Sir Paul Collier, University of Oxford
2014  Dame Jane Goodall, Jane Goodall Institute
2014  Clive James, author, broadcaster and poet
2013  Ms Shami Chakrabarti, Director of Liberty
2013  Baroness Jean Coussins, House of Lords
2013  Sir Peter Stothard, Editor of the Times Literary Supplement
2013  Lord Williams of Oystermouth FBA, Magdalene College, Cambridge
2012  Professor Warwick Gould, Institute of English Studies, University of London
2012  The Right Reverend Professor Lord Harries of Pentregarth
2012  Professor Lisa Jardine, University College London
2012  Professor Sir John Vickers FBA, University of Oxford
2011  Sir Nicholas Kenyon, Managing Director of the Barbican Centre
2011  Dr Gillian Tett, Assistant Editor, Financial Times
2011  Ms Sharon Witherspoon, Deputy Director of the Nuffield Foundation
2010  Dr Sarah Tyacke, Distinguished Research Fellow, School of Advanced Study, University of London
2010  Professor Michael Worton, Vice Provost (Academic and International) and Fielden Professor of French Language and Literature, University College London
2010  Rt Hon Peter Riddell, Institute for Government
Sign up to our email newsletters