Serena Medal
The Serena Medal is awarded annually for eminent services towards the furtherance of the study of Italian history, philosophy or music, literature, art, or economics.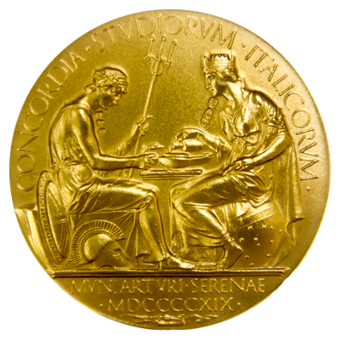 History of the prize
It was endowed by Mr Arthur Serena after Great Britain's alliance with Italy in the First World War. The medal was first awarded in 1920.
Eligibility
In 2023, eligible nominations be for scholars in Italian Music.
How to nominate
Nominations for the Serena Medal are currently closed and will open again on 1 December 2023.
If you have any queries about submitting a nomination, please email [email protected]
---
2022 winner (medieval Italian history and literature)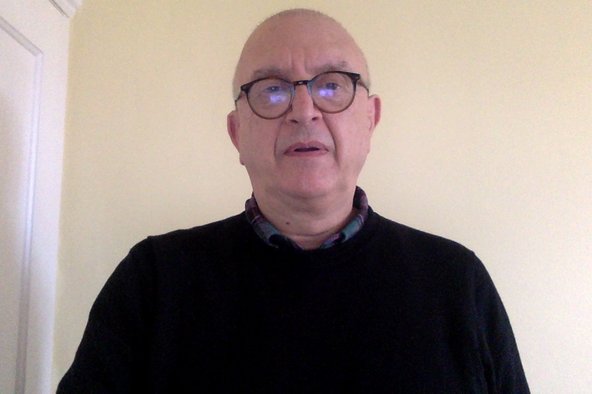 Professor Zygmunt Barański has been awarded the 2022 Serena Medal, for his incisive and meticulous research as a medievalist, and as a world-leading expert in Dante's intellectual formation. He is recognised as an inspiring teacher and a tireless enabler and promoter of the research of others.
Professor Zygmunt Barański is Emeritus Serena Professor of Italian at the University of Cambridge and Emeritus R. L. Canala Professor of Romance Languages and Literatures at the University of Notre Dame. He has published extensively on Dante, on medieval Italian literature, on Dante's reception in the fourteenth and twentieth centuries, and on twentieth-century Italian literature, culture, and cinema. His recent books include: Dante, Petrarch, Boccaccio. Literature, Doctrine, Reality (2020), Voci sull'"Inferno" di Dante, 3 vols (with M.A. Terzoli, 2021), and Dante's "Other Works". Assessments and Interpretations (with T.J. Cachey Jr, 2022). He was senior editor of The Italianist and of Le tre corone.
"Arthur Serena was the son of a political emigré and of parents who spoke different mother tongues. My background is the same. At a time of increasing xenophobia, my receiving this medal may serve as a small reminder of the contribution that immigrants and their families have made and continue to make to British life and culture."
- Professor Zygmunt Barański, September 2022.
---
Previous winners
2021 Professor Lucrezia Reichlin FBA, London Business School
2020 Professor Jill Kraye, University of London and the Warburg Institute
2019 Professor John Foot, University of Bristol
2018 Professor Roger Parker, King's College London
2017 Professor Martin McLaughlin, University of Oxford
2016  Professor Geoffrey Nowell-Smith, Queen Mary University of London
2015  Dr Brian A'Hearn, University of Oxford
2014  Professor Chris Wickham FBA, University of Oxford
2013  Professor Pier Vincenzo Mengaldo, University of Padua
2012  Professor Richard Bellamy, University College London
2011  Professor Patricia Fortini Brown, Princeton University
2010  Professor Anna Lepschy, University College London
2009  Professor Giorgio Chittolini, University of Milan
2008  Professor Philip Gossett, University of Chicago Università "La Sapienza" Rome
2007  Professor Conor Fahy
2006  Professor Paul Ginsborg
2005  Mr Ronald Lightbown
2004  Professor William Weaver
2003  Professor Stuart Woolf
2002  Professor John Woodhouse
2001  Professor Michael Hirst FBA
Sign up to our email newsletters