Grahame Clark Medal
This medal, awarded annually, acknowledges distinguished achievements involving recent contributions to the study of prehistoric archaeology.
History of the prize
This medal was endowed in 1992 by Professor Sir Grahame Clark (elected Fellow of the British Academy 1951; died 1995). The medal was awarded for the first time in 1993.
Eligibility
Eligible nominations can be for academic achievement involving recent contributions to the study of prehistoric archaeology.
How to nominate
Nominations for this award are open from 1 December to 31 January and may only be made by Fellows of the British Academy. Entries should be submitted electronically to [email protected].
In the body of the email, clearly state:
Name of the prize or medal
Name of nominee
Nominee's position/institution and email address
Nominee's principal area of academic distinction
Supporting statement (250 words)
Nominator's name and your British Academy section
Declaration of any institutional or personal interest
The deadline for submissions is 31 January each year. Nominations will be reviewed, and the winner selected, by the relevant panel.
If you have any queries submitting a nomination, please email [email protected].
---
2023 winner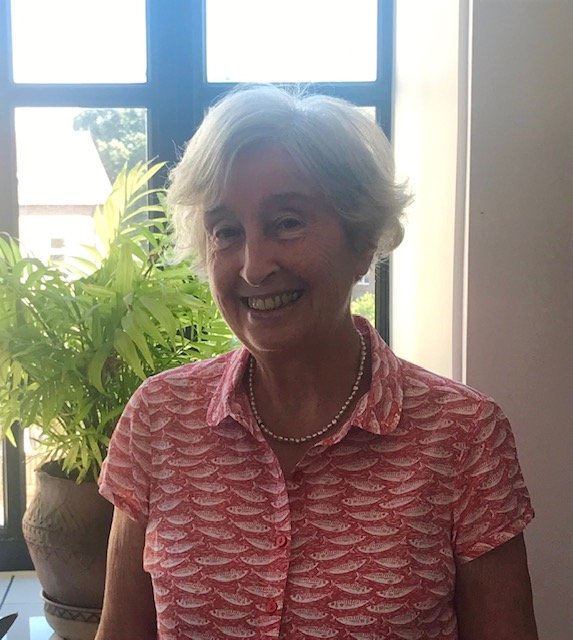 Dr Ann Woodward has been awarded 2023 Grahame Clark Medal for a lifetime of work in field archaeology; producing academic publications that have always been theoretically, methodologically and interpretively ground-breaking, whilst remaining rooted in the detailed minutiae of places, people and objects.
Knowing from an early age that she wanted to become an archaeologist, Ann Woodward was able to learn excavation and fieldwork techniques with a series of eminent archaeologists whilst she was still a schoolgirl. She went on to read Archaeology and Anthropology at Newnham College, University of Cambridge. Here one of her lecturers was Professor Grahame Clark and she subsequently undertook a PhD under the supervision of John Coles. Her subject was the pottery and settlements of the later Bronze Age in southern England. Starting out her career in Reading Museum, she soon moved on to the sphere of field archaeology. Working for the Committee for Rescue Archaeology in Avon, Gloucestershire and Somerset she undertook field surveys, and excavated an important Roman temple site, with prehistoric antecedents, at West Hill, Uley. Appointed as founding Director for the regional unit based in Salisbury (later known as Wessex Archaeology) she spearheaded major projects within a comprehensive research framework. The later part of her career was based at the University of Birmingham where, as a Senior Research Fellow, she acted as project manager, pottery specialist and editor.
Her research has focussed on the social relevance of pottery, settlement analysis and the study of ritual and burial sites. Her publications include a large number of prehistoric pottery reports and various books, including British Barrows, Shrines and Sacrifice, Cadbury Castle, Somerset (with John Barrett and Philip Freeman), Prehistoric Britain: the ceramic basis (with J.D. Hill) and Excavations at Bestwall Quarry, Wareham (with Lilian Ladle). Her career culminated in an ambitious Leverhulme project, executed by a skilled team of 13 archaeologists and scientists. This resulted in the publication of a major volume Ritual in Early Bronze Age Grave Goods (with John Hunter, 2015). A Fellow of the Society of Antiquaries of London, Ann also has served as Chair of the Prehistoric Pottery Research Group, Vice-President of the Prehistoric Society and member of Council and Grants Committees for the Royal Archaeological Institute. Now retired she is involved with local archaeology in Dorset.
"I was surprised and greatly honoured to hear that I have been awarded the Grahame Clark medal by The British Academy. I was privileged to have been taught by Professor Clark during my time at Cambridge and was much influenced by his lectures and his thought-provoking books. I still refer constantly to his Prehistoric Europe: the economic basis. It is also a great pleasure to join the list of previous medallists, several of whom I have been able to work with over the years. I am delighted to be included amongst their number, and am greatly thankful to have been chosen for this highly prestigious award."
– Dr Ann Woodward, August 2023
---
Previous winners
2022 Dr Alex Gibson, University of Bradford
2020 Dr Frances Healy, Cardiff University
2018 Dr Alison Sheridan, National Museums Scotland
2016 Professor Kristian Kristiansen, University of Gothenburg
2014 Dr Joan Oates FBA, University of Cambridge
2012 Professor Charles Higham FBA FRSNZ, University of Otago, New Zealand
2010 Professor Richard Bradley FBA, Professor of Archeology, University of Reading
2008 Professor Paul Mellars FBA, Professor of Pre-History and Human Evolution, University of Cambridge
2006 Professor Geoffrey J Wainwright MBE FSA
2004 Professor Barrington W Cunliffe CBE FBA
2002 Dr John Wymer
1999 Professor D J Mulvaney FBA
1997 Professor J D Clark
1995 Dr John Coles
1993 Professor Stuart Piggott
Sign up to our email newsletters