Grahame Clark Medal
This medal, awarded annually, acknowledges distinguished achievements involving recent contributions to the study of prehistoric archaeology.
History of the prize
This medal was endowed in 1992 by Professor Sir Grahame Clark (elected Fellow of the British Academy 1951; died 1995). The medal was awarded for the first time in 1993.
Eligibility
Eligible nominations can be for academic achievement involving recent contributions to the study of prehistoric archaeology.
How to nominate
Nominations for the Grahame Clark Medal are currently closed and will open again on 1 December 2023.
If you have any queries about submitting a nomination, please email [email protected]
---
2022 winner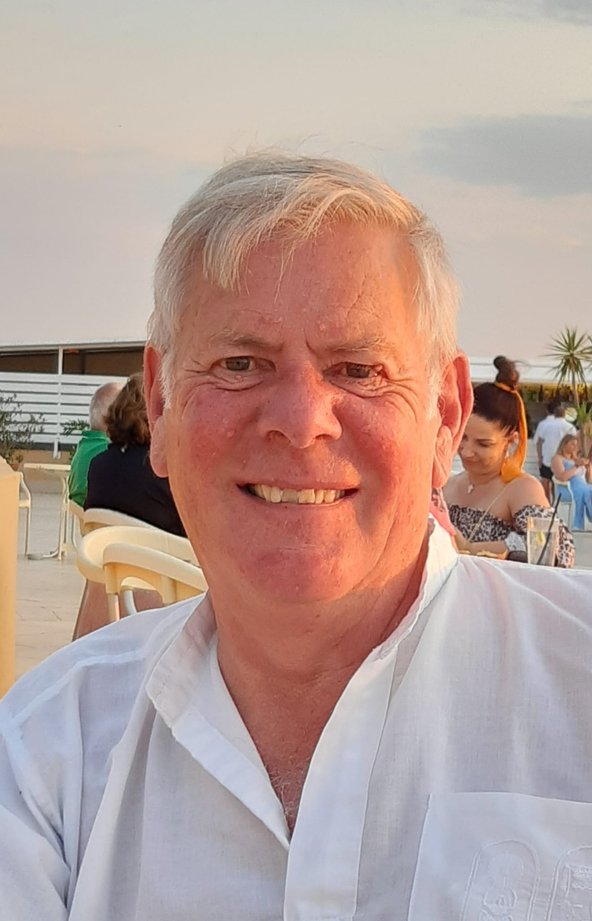 Dr Alex Gibson has been awarded the 2022 Grahame Clark Medal for his significant, much cited, contributions to the study of British prehistory, especially the Neolithic and Bronze Ages.
Alex Gibson is retired Reader in British Prehistory at the University of Bradford. As a schoolboy Gibson visited the many prehistoric sites of his home county, Fife, and dreamed of visiting classical Greece. Torn between Prehistoric Britain and Ancient Greece, he studied Archaeology and Ancient History at the University of Newcastle Upon Tyne before embarking on a PhD on British Beaker domestic pottery at the University of Leicester. In the late 1980s and '90s he worked for the Clwyd-Powys Archaeological Trust on a number of exciting projects including the discovery of the monumental Hindwell Neolithic palisaded enclosure and the ritual sites of the Severn Valley which later formed the basis of a pan-Welsh Cadw-funded project. He joined English Heritage's Centre for Archaeology in Portsmouth in 1998  before taking up a lectureship in the Department of Archaeological Sciences at the University of Bradford, retiring in 2018.
His research has involved Neolithic and Bronze Age settlements, burial and ritual sites and ceramics, and he has prepared numerous specialist pottery reports for archaeological contractors. His major publications include Prehistoric Pottery for the Archaeologist (with Ann Woods), Stonehenge and Timber Circles, The Walton Basin Project and Prehistoric Pottery in Britain and Ireland. He has also edited a number of volumes, most recently The Bell Beaker Settlement of Europe. A longstanding Fellow of the Society of Antiquaries, he has also served as Secretary, Vice-President and President (2014-18) of the Prehistoric Society. He is currently an honorary Research Associate at the University of York, and indebted to the many eminent prehistorians with whom he has worked and from whom he has learned, and he hopes that he may have contributed to their legacies.
"I am both astonished and delighted to have been awarded the British Academy's Graham Clark medal for Prehistoric Archaeology and sincerely thank the Academy for this honour. Prof Clark was an inspirational archaeologist, respected across the globe. He very much laid the foundations for the modern discipline and his writings are still widely read and used today by archaeologists interested in Prehistory. The list of past recipients of this award reads very much like a celebrity who's who in the field of prehistory and I am both surprised and greatly honoured to have been chosen to become a member of this illustrious group."
– Dr Alex Gibson, August 2022
---
Previous winners
2020 Dr Frances Healy, Cardiff University
2018 Dr Alison Sheridan, National Museums Scotland
2016 Professor Kristian Kristiansen, University of Gothenburg
2014 Dr Joan Oates FBA, University of Cambridge
2012 Professor Charles Higham FBA FRSNZ, University of Otago, New Zealand
2010 Professor Richard Bradley FBA, Professor of Archeology, University of Reading
2008 Professor Paul Mellars FBA, Professor of Pre-History and Human Evolution, University of Cambridge
2006 Professor Geoffrey J Wainwright MBE FSA
2004 Professor Barrington W Cunliffe CBE FBA
2002 Dr John Wymer
1999 Professor D J Mulvaney FBA
1997 Professor J D Clark
1995 Dr John Coles
1993 Professor Stuart Piggott
Sign up to our email newsletters