Grahame Clark Medal
This medal, awarded annually, acknowledges distinguished achievements involving recent contributions to the study of prehistoric archaeology.
History of the prize
This medal was endowed in 1992 by Professor Sir Grahame Clark (elected Fellow of the British Academy 1951; died 1995). The medal was awarded for the first time in 1993.
Eligibility
Eligible nominations can be for academic achievement involving recent contributions to the study of prehistoric archaeology.
How to nominate
Nominations for the Grahame Clark Medal are currently open and may only be made by Fellows of the British Academy.
Entries should be submitted electronically to prizes@thebritishacademy.ac.uk and should state in the email subject line "Nomination Grahame Clark Medal 2022".
In the body of the email, clearly state:
Name of nominee
Nominee's position/institution and email address
Nominee's principal area of academic distinction
Supporting statement (250 words)
Nominator's name and your British Academy section
Declaration of any institutional or personal interest
The deadline for submissions is 31 January 2022. Submissions received after this date will not be considered.
Nominations will be reviewed, and the winner selected, by the Grahame Clarke Medal panel:
Professor Graeme Barker FBA (panel chair)
Professor Amy Bogaard FBA
Professor Alasdair Whittle FBA
If you have any queries submitting a nomination, please email prizes@thebritishacademy.ac.uk
---
2020 winner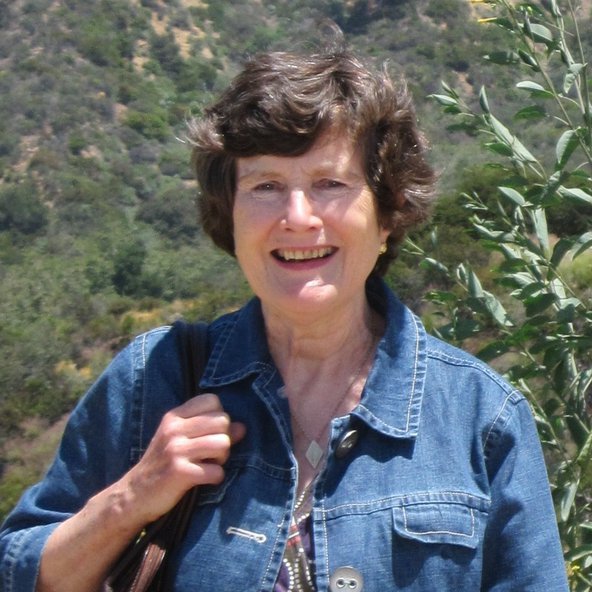 Dr Frances Healy won the 2020 Grahame Clark Medal for her distinguished achievements involving recent contributions to the study of prehistoric archaeology, with a particular focus on the British Neolithic.
Dr Frances Healy is a prehistorian who has worked on the Mesolithic, Neolithic and Bronze Age of Britain and, to a lesser extent, Europe, focusing on lithics, the analysis and interpretation of monument complexes and landscapes, and the statistical modelling of radiocarbon dates. She is a graduate of the London School of Economics and Political Science and the London Institute of Archaeology (now part of University College London), where her doctoral thesis was on the Neolithic in Norfolk. She has worked for the Norfolk Museums and Archaeology Service, Wessex Archaeology, Oxford Archaeology, Newcastle University and Cardiff University, where she remains an Honorary Senior Research Fellow. Major projects in which she has taken part include the publication of excavations on Hambledon Hill, Dorset (with the late Professor Roger Mercer), the publication of the Mesolithic to Bronze Age aspects of excavations at Raunds, Northamptonshire (with Dr Jan Harding), the AHRC-funded Gathering Time project (with Professor Alasdair Whittle FBA and Professor Alex Bayliss) and the ERC-funded Times of their Lives project (also with Professors Whittle and Bayliss, as well as many others). She was Secretary of the Prehistoric Society from 1988 to 1993 and a Vice-President from 2001 to 2006; Chair of the Lithic Studies Society from 1994 to 1999; and a Trustee of the Council for British Archaeology from 2000 to 2003. She is a member of the Prehistoric Society's Editorial Advisory Committee and a Fellow of the Society of Antiquaries of London.
"I am astonished, honoured and profoundly grateful to be awarded this medal, especially as it was endowed by Grahame Clark. When working on East Anglian topics I find myself returning, profitably, to his publications from decades before. At a global level, he was an inspirational innovator, especially in the integration of stratigraphy, artefact studies and science into all-encompassing interpretations His influence persists to this day."
– Dr Frances Healy, July 2020
---
Previous winners
2018 Dr Alison Sheridan, National Museums Scotland
2016 Professor Kristian Kristiansen, University of Gothenburg
2014 Dr Joan Oates FBA, University of Cambridge
2012 Professor Charles Higham FBA FRSNZ, University of Otago, New Zealand
2010 Professor Richard Bradley FBA, Professor of Archeology, University of Reading
2008 Professor Paul Mellars FBA, Professor of Pre-History and Human Evolution, University of Cambridge
2006 Professor Geoffrey J Wainwright MBE FSA
2004 Professor Barrington W Cunliffe CBE FBA
2002 Dr John Wymer
1999 Professor D J Mulvaney FBA
1997 Professor J D Clark
1995 Dr John Coles
1993 Professor Stuart Piggott
Sign up to our email newsletters