English degrees becoming more popular among students from Scotland but experiencing decade-long decline elsewhere in the UK, British Academy finds
13 Jun 2023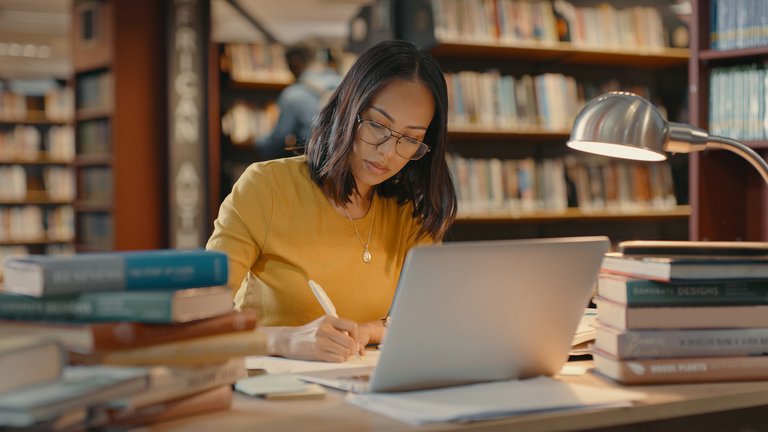 English Studies undergraduate students domiciled in England fell by 29% between 2012 and 2021, while uptake among students from Scotland increased by 12%, according to a new report by the British Academy.
"English Studies Provision in UK Higher Education" is an in-depth examination of the health of English Studies in UK higher education. It is the third report in the Academy's flagship series monitoring the health and sustainability of the SHAPE disciplines (social sciences, humanities and the arts for people and the economy). Including degrees across English Literature, English Language and Creative Writing, the report brings together data and insights on the students, staff, teaching and research of English Studies in order to better understand the complex trends within the subjects across UK higher education and provide an evidence base for the future.
This report is produced by the British Academy's SHAPE Observatory, which seeks to monitor and provide an evidence base for the SHAPE (Social Sciences, Humanities and Arts for People and the Economy) disciplines. It follows similar reports on the provision of Theology and Religious Studies (2019) in UK higher education and on Business and Management Studies (2021).
The report offers detailed analysis against specific themes vital to the health of the discipline, including changes in student and staff numbers, diversity and protected characteristics and research funding and excellence. It also provides an extended section on the key characteristics of English Studies, an overview of the constituent disciplines within English Studies, and changes at GCSE and National 5 levels, and A level, Scottish Highers, and Advanced Highers levels.
Key findings include:
English Studies research across the UK is world-leading. The Research Excellence Framework 2021 exercise found that 48% of English Studies research was 4* or world-leading, with 4* research happening in every submitting institution.
Between 2012 and 2019, English Studies undergraduate students fell by 20%, with a further decrease of 3% between 2019 and 2021. However, the rate of this decrease was not the same across higher education institutions or across the UK devolved administrations.
Postgraduate study of English is increasing at both master's and doctoral levels. Between 2012 and 2019, English Studies postgraduate taught students increased by 27%. Furthermore, postgraduate research students increased by 8% between 2019 and 2021.
Compared with 2021 Census data for England and Wales, students who identified as Black were underrepresented at all degree levels, while those who identified as Mixed were better represented across English Studies.
Professor Simon Swain FBA, the British Academy's Vice-President for Research and Higher Education Policy, said:
This report offers a timely overview of the evolving landscape of English Studies in higher education, shedding light on previously overlooked trends that demand our attention. This report reveals the contribution of English Studies to diverse ventures ranging from addressing regional inequality to informing advancements in healthcare. The English Studies community should take pride in and draw encouragement from the outstanding nature of the research they conduct.
With the report's data and findings, the English Studies community, policymakers and the public can forge new, inclusive pathways to navigate the complex challenges faced by English Studies, ensuring the subject's continued excellence as an academic discipline and its wide impact on future generations.
Sign up to our email newsletters