The importance of translation for poetry and song
by Professor Laura Tunbridge
29 Mar 2021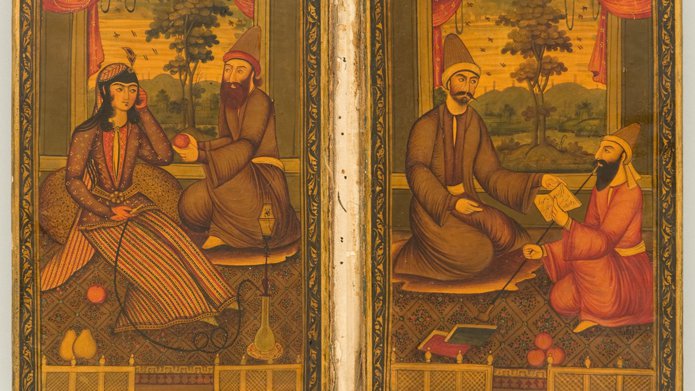 Songs define us in so many ways: through their combination of words and music they can express multiple identities. From singing anthems and sporting hymns to the Eurovision Song Contest, those identities are often defined by nation. Language is crucial, yet it is not fixed. It is possible to transform songs and their associations by presenting them in translation.
Hearing a poem rendered in a different language raises all kinds of questions about how its meaning can be adapted for alternative times and places. Hearing a poem through the medium of song can be thought of as another type of translation that, in turn, can be translated into other languages and traditions.
Songs come to define us in relation to the world, allowing us to imagine places and people beyond our direct experience.
Song beyond the nation
Our research brought together academics from music, literature, cultural history and modern languages to think about the role of translation in the history of poetry and song. Each considered one of four poets – the Persian Hafez (1315-1390), German Heinrich Heine (1797-1856), American Walt Whitman (1819-1892) and Frenchman Paul Verlaine (1844-1896) – whose words have been set to music many times over the centuries. We asked them how their poems have been transformed on becoming song. How did such poems and songs travel internationally and what impact did their translations have on the understanding of their meaning?
Reimagining Hafez
Some of the most powerful translations are not literal. Instead, they acknowledge the need to convert the poem into metaphorical language its new readers will understand. Hafez's poetry has attracted numerous translators over the centuries, each of whom have made his verse their own. In the 19th century, German poets and composers took inspiration from Hafez to write verse that imagined what his faraway, exotic world might be like. Much more recently, Iranian-born painter and printmaker Jila Peacock translated Hafez's poems into calligraphic imagery as well as into English, some of which were set to music by Sally Beamish. Beamish's compositional approach was influenced by classical Iranian musician Anoosh Jahanshani. For each artist involved, Natasha Loges argues, Hafez's poetry became a way to think about their identity in relation to their own background and to other cultures.
Reading between the lines of Heine
Song is sometimes described as a kind of translation of poetry into music. Not everything that cannot be said in words can be said in tones, however. Heine is famous for leaving things unsaid, so that the reader has to read between the lines – often ironically.
Benjamin Binder untangles the various messages left behind in different translations of one poem, set to music by acclaimed singer Pauline Viardot: some make Heine a realist, others a romantic. Further layers of meaning can be added according to the political context in which a song setting is performed; language becomes a powerful means of critique.
Verlaine at the cabaret
The focus of this project has mostly been on classical or art-song but that is not to say that the poets, composers and performers involved were only interested in that. Carlo Caballero demonstrates that American composer Charles Martin Loeffler enjoyed frequenting the cabarets of Montmartre and on occasion treated poems by Verlaine as if they were to be sung at café-concerts. In comparison to the reverential approaches of contemporaries Claude Debussy and Gabriel Fauré, Loeffler accessed a melodramatic side of Verlaine that perhaps responded to the man as much as his poetry. Biography becomes a lens through which to translate the meanings of words and music.
Whitman in the South Pacific
Robert Louis Stevenson, author of Treasure Island, travelled to Polynesia in the 1880s. He took with him an enthusiasm for Whitman's poetry and for song, which he shared with the Hawaiian royal family, members of whom were keen musicians. Emma Sutton reminds us that the poetry and art-song of Europe and North America were dispersed through their colonies and became an important means of negotiating cultural authority.
The mobility of song has lent it a power to reach beyond the boundaries of nations and continents, affirming and challenging their identities and allowing for reciprocal understanding with others.
Tracing the transformations that take place through translation and travel demonstrates the importance of language and the arts in shaping culture and society.
---
Professor Laura Tunbridge is Professor of Music, Henfrey Fellow and Tutor at St Catherine's College, Oxford. In 2018, she was awarded a British Academy Conference Grant and the BA/Leverhulme Small Research Grant. Song Beyond the Nation: Translation, Transnationalism, Performance, edited by Philip Bullock and Laura Tunbridge is published by Oxford University Press as part of the Proceedings of the British Academy series in May 2021. You can find Laura on Twitter at @LTunbridge.
---
Lead image credit:
Doublures inside a 19th-century copy of the Divān of Hafez. Unknown author, via Wikimedia Commons.
Sign up to our email newsletters