Editorial
by Dawn Adès and Fiona Williams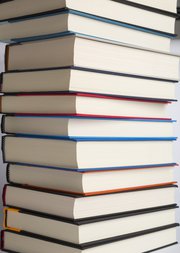 Date

15 Jan 2021

Publisher

Journal of the British Academy, volume 9 (2021)

Digital Object Identifier

https://doi.org/10.5871/jba/009.001

Number of pages

2
Welcome to the start of the 2021 volume (Volume 9) of the Journal of the British Academy, our multi- and interdisciplinary journal publishing articles in the humanities and social sciences.
It was in 2013 that the British Academy added to its academic publishing portfolio 'an open access online journal that would meet the expectations of modern scholars and be more easily available for new readerships'. The Journal of the British Academy has continued the tradition of publishing articles drawn from the Academy's own programme of lectures. But in the last few months of 2020 the Journal extended its range of content to include important contributions on the COVID-19 pandemic drawn from other Academy research and policy programmes.[1] These articles demonstrate the expanded vision that we now have for the Journal of the British Academy. We are looking to strengthen the Journal as a platform for high-quality informed comment by scholars working in the humanities and social sciences, on matters of political, social and cultural interest. It will tap new and exciting thinking and research. It will provide space for reflection on current scholarship, and the exploration of new areas. It will highlight the international range of the British Academy's interests.
We therefore welcome submissions for high-quality articles associated with any of the Academy's own programmes, activities and interests. These can include shorter 'commentary' pieces; and some articles may take the form of dialogues between two or more academics.[2]
The first articles to be published in Volume 9 demonstrate the new variety of content. There are two articles looking at contemporary reactions to different aspects of Nazi Germany, one traditionally derived from a lecture given at the British Academy, one a commentary by a British Academy/Wolfson Fellow.[3]
There is also a commentary looking at how climate migration is perceived in the UK.[4] And during 2021 several 'Supplementary issues' of the Journal will address themes relevant to the UN Climate Change Conference (COP26) being hosted by the UK in November. Since 2018, thematic Supplementary issues, put together by 'guest' editors, have enabled the rapid dissemination of articles associated with the Academy's programmes. A number of such issues in the coming year will cover a range of themes related to Africa.
The 'SHAPE' disciplines—Social sciences, Humanities and the Arts for People and the Economy—have a crucial role to play in shaping our post-pandemic future, and the Journal of the British Academy will be a strong voice for them. We hope you will join our conversation, through argument, discussion, commentary and dialogue.
DAWN ADÈS
FIONA WILLIAMS
[email protected]
---
[1] Sawnwick et al. (2020); Morgan Jones et al. (2020); de-Graft Aikins (2020).
[2] More information on submitting articles can be found at www.thebritishacademy.ac.uk/publishing/journal-british-academy/about
[3] Wachsmann (2021); Pilsworth (2021).
[4] Parsons (2021).
---
References
de-Graft Aikins, A. (2020), '"Colonial virus"? Creative Arts and Public Understanding of COVID-19 in Ghana', Journal of the British Academy, 8: 401–13. https://doi.org/10.5871/jba/008.401
Morgan Jones, M., Abrams, D. & Lahiri, A. (2020), 'Shape the Future: How the Social Sciences, Humanities and the Arts can SHAPE a Positive, Post-pandemic Future for Peoples, Economies and Environments', Journal of the British Academy, 8: 167–266. https://doi.org/10.5871/jba/008.167
Parsons, L. (2021), 'Climate Migration and the UK', Journal of the British Academy, 9: 3–26. https://doi.org/10.5871/jba/009.003
Pilsworth, E. (2021), 'Four Responses to Nazism', Journal of the British Academy, 9: 59–72. https://doi.org/10.5871/jba/009.059
Swanwick, R., Oppong, A.M., Offei, Y.N., Fobi, D., Appau, O., Fobi, J. & Frempomaa Mantey, F. (2020), 'The Impact of the COVID-19 Pandemic on Deaf Adults, Children and their Families in Ghana', Journal of the British Academy, 8: 141–65. https://doi.org/10.5871/jba/008.141
Wachsmann, N. (2021), 'Lived Experience and the Holocaust: Spaces, Senses and Emotions in Auschwitz', Journal of the British Academy, 9: 27–58. https://doi.org/10.5871/jba/009.027
Sign up to our email newsletters