Professor Chris Frith FBA
The relationship between the mind and the brain; studies of perception, belief, will and consciousness in sickness and health with a special emphasis on interacting minds
Elected 2008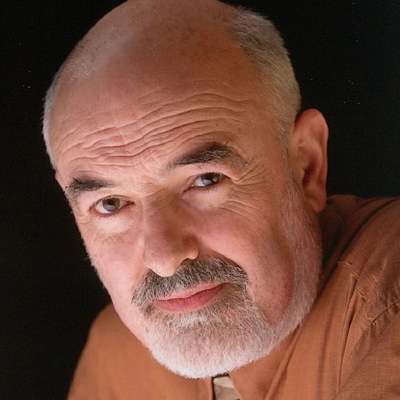 Year elected

2008

Sections
Since completing his PhD in 1969 Chris Frith was funded by the Medical Research Council and the Wellcome Trust to study the relationship between the mind and the brain. He is a pioneer in the application of brain imaging to the study of mental processes. He has contributed more than 500 papers to scientific journals and is known especially for his work on agency, social cognition, and understanding the minds of people with mental disorders such as schizophrenia. For this work, he has been elected a Fellow of the Academy of Medical Sciences (1999), a Fellow of the Royal Society (2000) and a Fellow of the British Academy (2008). He chairs the APEX awards panel, through which the three academies (Royal Society, British Academy, Royal Society of Engineering) encourage multidisciplinary research.
He has published several books, including The Cognitive Neuropsychology of Schizophrenia (Psychology Press, 1992, classic edition 2015), which received the 1996 Book Award from the British Psychological Society and Making up the Mind: How the Brain Creates our Mental World (Wiley-Blackwell 2007), which was long-listed for the Royal Society Prize for Science Books, 2008 and received the 2008 Book Award from the British Psychological Society. In 2009 he was awarded the Strömgren medal for work on Schizophrenia, the European Latsis Prize (jointly with Uta Frith) for work on 'Human mind, Human brain' and the International Prize from the Fyssen Foundation for work on Neuropsychology. In 2014 he was awarded the Jean Nicod Prize (jointly with Uta Frith) for philosophical oriented work in cognitive science. In 2017, he was listed among the top ten most influential neuroscientists of the modern era.
Professor Chris Frith shares a website with his wife Professor Uta Frith, called Frithmind, where he has started an autobiography. 
Current post
Emeritus Professor of Neuropsychology, The Wellcome Centre for Human Neuroimaging, University College London; Honorary Research Fellow, Institute of Philosophy, School of Advanced Study, University of London
Past appointments
All Souls College, University of Oxford
Fellow
2011

-

2013
University of Aarhus, Denmark
Niels Bohr Visiting Professor, Interacting Minds Group
2007

-

2011
Functional Imaging Laboratory, Institute of Neurology
Professor in Neuropsychology & Deputy Director
1994

-

2007
Medical Research Council, Cyclotron Unit, Hammersmith Hospital
Scientist
1992

-

1994
Medical Research Council, Division of Psychiatry, Clinical Research Centre, Northwick Park Hospital
Scientist
1975

-

1992
Department of Psychology, Institute of Psychiatry, Postgraduate Medical Federation (University of London)
Research worker
1965

-

1975
Publications
Making up the mind: how the brain creates our mental world
Chris Frith - Published in 2007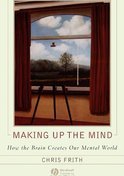 The Cognitive Neuropsychology of Schizophrenia
Chris Frith - Published in 1992
Sign up to our email newsletters