Social and Cultural Infrastructure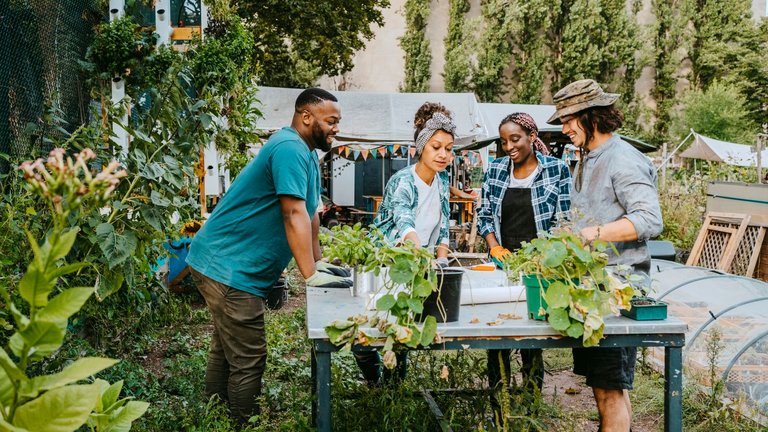 The British Academy's social and cultural infrastructure work engages with a growing body of evidence on the critical role of spaces, services and structures that support thriving communities, address deepening spatial inequalities and contribute to recovery from COVID-19.
Start date

2022

Departments

Programme status

Ongoing
The theme explores the importance of social and cultural infrastructure for policymaking and how social and cultural infrastructure policy interventions can address deepening spatial inequalities and contribute to recovery from COVID-19. Social and cultural infrastructure refer to the spaces and structures that bring people together and strengthen the social and cultural fabric of our communities. It has been brought to the fore by the British Academy's work on ' Cohesive Societies' and the ' COVID Decade' evidence review and policy reports. 
These programmes showed the importance of understanding the role of identities, norms and cultural practices within communities and the cross-cutting role they play in the development of social and cultural infrastructure. There is a wealth of SHAPE expertise available to support research on different aspects of social and cultural infrastructure and their role in improving the wellbeing and resilience of communities across the UK.
Social and Cultural Infrastructure programme
Phase One
The British Academy and Power to Change came together in early 2022 to collectively explore questions relating to social infrastructure and its value to different communities. The two organisations jointly commissioned the Institute for Community Studies (ICS) and the Bennett Institute at the University of Cambridge to undertake two related research projects. The first of these explored examples of international policy interventions that aim to strengthen social infrastructure to draw out learning for UK policymakers. The second involved peer research into community definitions and understandings of social infrastructure in England. The research sat alongside a series of roundtables aimed at exploring the importance of social infrastructure for key policy challenges including Levelling Up, COVID recovery and access to digital infrastructure.
In January 2023, Space for Community: Strengthening our Social Infrastructure brought together the findings of these two research projects. The report aims to deepen our understanding of social infrastructure, and so give policymakers (national, regional and local), civil society leaders, and communities themselves the insights needed to strengthen this infrastructure and help meet current and future challenges.
The report explores three aspects of social infrastructure: 1) the use of social infrastructure to support the social fabric of places, 2) treating social infrastructure as an infrastructure, and 3) defining the purpose of social infrastructure. For each of these three aspects, policy considerations arising from the findings of the research have been drawn out.
Phase Two
Following the culmination of Phase One, the British Academy is now embarking on a second phase of work. This phase will focus on how social and cultural infrastructure can be measured, and so enable a better articulation of its purpose, presence, scale and value. The core questions to be explored are:
What are the key features of social and cultural infrastructure that can and should be measured in order to more fully demonstrate its purpose, presence, scale and value?
How can this measurement be represented in ways that enable policymakers and others to easily understand social and cultural infrastructure in ways that can directly inform policy decisions?
To help answer these questions, we are commissioning research on the measurement of social and cultural infrastructure. The deadline for applications is 20 September 2023.
A linked series of policy-focused activities will take place alongside this commissioned research. These activities will engage with a range of policymakers at different levels of government, and across different departments and regions, including within local government.
A series of ten discussion papers exploring a variety of aspects relating to social and cultural infrastructure and policymaking have also been commissioned, to be published in Autumn 2023.
The British Academy is drawing on insights from six policy research projects funded as part of the Understanding Communities collaboration with the Nuffield Foundation. Over the next two years, the six projects will engage with communities to improve our understanding of the characteristics that make some communities more vulnerable or resilient than others, and will inform policy and practice on how communities can improve social wellbeing across the UK.
The British Academy and the Nuffield Foundation will be delivering a programme of policy synthesis, translation and engagement across the duration of the funded projects to promote understanding and learning between research teams and engage relevant stakeholders in the wider body of evidence produced.
British Academy and Wellcome health policy workshops
In collaboration with Wellcome, the Academy is currently undertaking a series of workshops to explore the future relationship between health policy topics and research in the humanities and social sciences. Each of these events brings together a select group of researchers, policymakers and practitioners.
Key aims of this collaboration are to create a space to explore the importance of the humanities and social sciences (HSS) to health policy, to challenge existing health policy frames, and to begin to set an agenda for HSS-inclusive health policy.
The programme has previously held an interactive workshop on pandemics in January 2020, which explored the vital contributions of social sciences and humanities to pandemic preparedness and response. A short overview of this event is now available.
A second workshop was held on health justice in February 2020, which focused on the role of law and legal services in mitigating health inequalities, and a summary note of this workshop is now available.
A further workshop on how real and virtual spaces can promote good mental health took place in May 2021, and a summary note is available.
The most recent workshop, on successful social care in the UK, took place in January 2022, and a summary note of this workshop is now available.
Sign up to our email newsletters