Why we need government leadership to promote purposeful business
Extracts
Vice-President Al Gore expressed his support for the Future of the Corporation definition of corporate purpose as "profitably solving the problems of people and planet, and not profiting from creating problems", remarking on the timeliness of the British Academy's research. He highlighted that governments, in collaboration with the private sector, can work to deliver the new investments we need if guided by the right policies, including carbon pricing and measurement systems that take into account negative externalities and investment in public good. He suggested that businesses and employees should be incentivised to think about long-term sustainability, rather than meeting quarterly reporting targets.
Arunma Oteh OON, former VP at the World Bank, placed the emphasis on poverty and inequality alongside environmental issues, speaking about the need to "build forward better". She highlighted the role of governments in catalysing and leveraging the potential of capital markets to fund the huge infrastructure requirements needed around the world, particularly in developing economies. She stressed that, "The sustainability revolution is an opportunity and we need to run with it. Those who will be the winners will be the ones who understand this. Governments have to play a leadership role. We need to think about everyone in society and we can do so in a profitable manner."
Baroness Minouche Shafik, Director of the LSE, set out why a new social contract between government, business and employees should include benefits for flexible workers, minimum wage, tax credits and public funding that takes the cost of restructuring off business and provides reskilling opportunities for displaced workers. In return, businesses need to pay corporate and carbon taxes consistently and fairly, citing the OECD proposal for a minimum global tax rate. She highlighted that "there have been fantastic corporate leaders who have stuck their heads above the parapet and taken risks and done a wonderful job". But, she went on to say, "I think that we now have reached a point where it has gone beyond being voluntary. We can't rely on leadership, particularly of, as you implied, publicly listed companies, subject to shareholder and consumer pressure. We need changes in laws and in regulations. We need these changes to make it stick. That is changes in laws on financial disclosure, on carbon taxation and so on to create a truly level playing field so that all firms, big, small, listed, not listed, multinational, national, are all a part of this agenda."
Gillian Tett, Editor-at-large in the US, for the FT, reminded us of another lesson we can learn from the humanities and social sciences – the power of language: "Back in the era before the financial crisis I struggled to get stories about things like CDF, CDO, on to the pages of the FT as anything wrapped up in jargon and acronym was invisible. It was not until someone invented the word shadow bank that we had an easy way to put it on the front page of the FT I think that the word "stranded asset" is a tipping point linguistically as people have a way to talk about something without an acronym."
Chair: Gillian Tett
Chair Editorial Board, Editor-at-large, US of The Financial Times
Gillian Tett is chair of the editorial board and editor-at-large, US of the Financial Times. She writes weekly columns, covering a range of economic, financial, political and social issues. In 2014, she was named Columnist of the Year in the British Press Awards and was the first recipient of the Royal Anthropological Institute Marsh Award. In June 2009 her book Fool's Gold won Financial Book of the Year at the inaugural Spear's Book Awards. Tett's past roles at the FT have included US managing editor, assistant editor, capital markets editor, deputy editor of the Lex column, Tokyo bureau chief, and a reporter in Russia and Brussels.
Al Gore
Former Vice President of the United States and Chairman of Generation Investment Management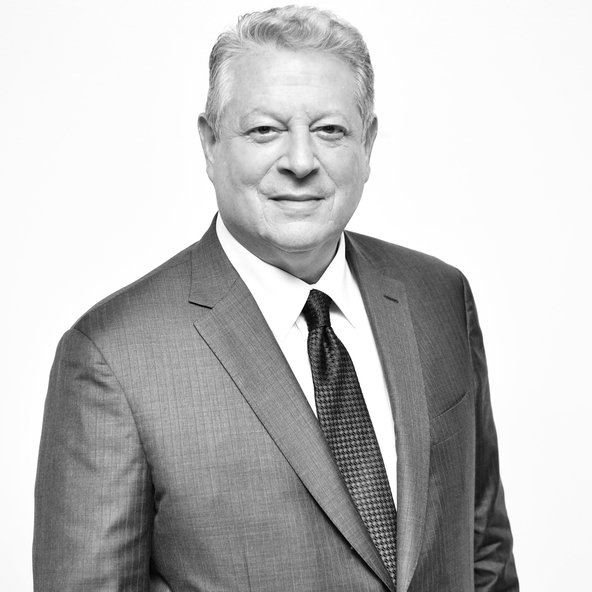 Former Vice President Al Gore is the cofounder and chairman of Generation Investment Management, and the founder and chairman of The Climate Reality Project. Previously, he served in the U.S. House of Representatives and the U.S. Senate. He is the author of the #1 New York Times best-sellers 'An Inconvenient Truth', 'The Assault on Reason,' and most recently 'An Inconvenient Sequel: Truth to Power.' In 2007, he was awarded the Nobel Peace Prize, along with the Intergovernmental Panel on Climate Change.
Arunma Oteh
Executive-in-Residence at Saïd Business School University of Oxford and former Treasurer and a Vice President of the World Bank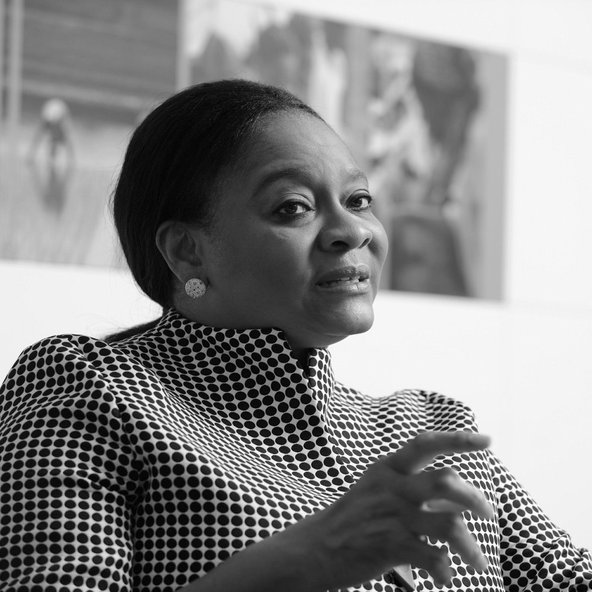 Arunma Oteh has been an academic scholar at University of Oxford since January 2019. She is a member of the London Stock Exchange Africa Advisory Group and was previously Treasurer of the World Bank, Director General, Securities and Exchange Commission Nigeria, Group Vice President and Group Treasurer, African Development Bank Group.
Baroness Minouche Shafik
Director of the London School of Economics and Political Science
Baroness Shafik was appointed Director of LSE in September 2017. During her career, she has worked in senior positions at the World Bank, the Department for International Development, and the IMF before becoming Deputy Governor of the Bank of England in 2014. In this role, she sat on all the Bank's major policy committees and led the Fair and Effective Markets Review. She was made a Dame Commander of the British Empire in the Queen's New Year's Honours list in 2015.
Professor Sir David Cannadine
President of the British Academy
Professor Sir David Cannadine FBA, FRSL, FSA, FRHistS is an historian of modern British history from 1800 to 2000. He succeeded Lord Stern as President of the British Academy in July 2017. He is Dodge Professor of History at Princeton University, a Visiting Professor of History at Oxford University, and the editor of the Oxford Dictionary of National Biography.
Professor Colin Mayer FBA
Academic Lead, Future of the Corporation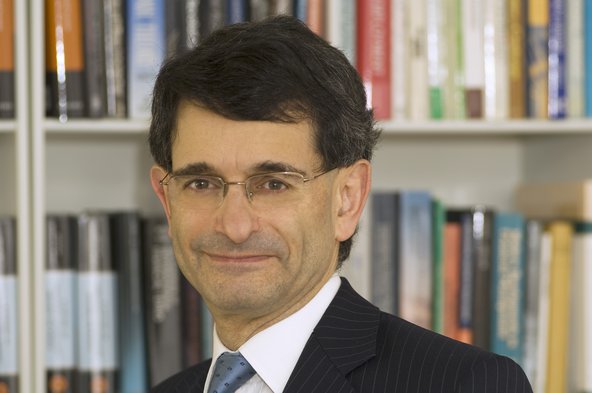 Colin Mayer is the Peter Moores Professor of Management Studies at the Saïd Business School at the University of Oxford. He is a Professorial Fellow of Wadham College, Oxford and an Honorary Fellow of Oriel College and St Anne's College, Oxford.
Sign up to our email newsletters