The British Academy and Wolfson Foundation announce seven new Fellowships to support exceptional early-career researchers
10 May 2023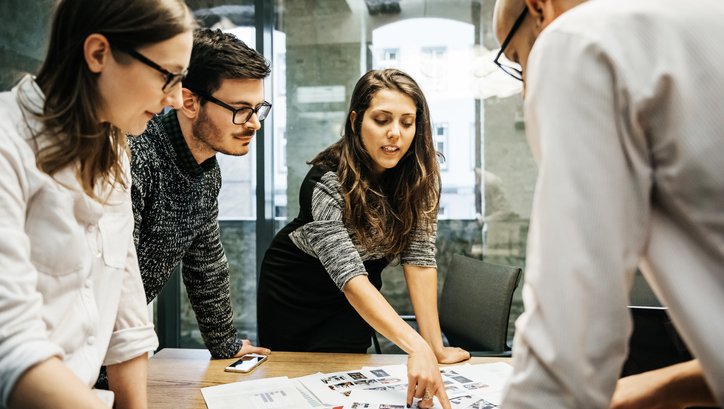 The British Academy and the Wolfson Foundation have awarded funding to seven exceptional early career researchers to support high-quality research in the SHAPE disciplines across the UK.
Worth up to £130,000 across three years, the British Academy / Wolfson Fellowships provide researchers with time away from some of their normal teaching and administrative duties to pursue outstanding research, along with funding for public engagement work and travel.
The successful Fellows are scholars who show outstanding talent in both research and public engagement and will communicate their research to a global audience. This year's cohort includes researchers looking at the history of the 'scientific revolution' and networks of solidarity for refugees and asylum seekers in London.
Paul Ramsbottom OBE, Chief Executive of the Wolfson Foundation, said:
"We are delighted to support another cohort of outstanding early-career researchers who demonstrate considerable brilliance, both in the nature of their research and their ability to communicate it. The research supported is wide-ranging, and it will be fascinating to follow the progress."
Professor Julia Black, President of the British Academy, said:
"We are very pleased to announce this new cohort of British Academy / Wolfson Fellows whose research will demonstrate the immense value of the SHAPE disciplines for how we understand the world around us. We wish them the best of luck with their research projects."
The 2023 British Academy / Wolfson Fellows are:
'Sustainability of Agrarian Societies in the Lake Chad Basin' - Professor Philip Ernst, Imperial College London
'Courts and Judges as Agents of Social Change' - Dr Martha Gayoye, Keele University
'Freedom in Black Thought in the Early Modern Atlantic (1450-1750)' - Dr Chloe Ireton, University College London
'The Scientific Revolution as Global History, 1200–1800' - Dr James Poskett, University of Warwick
'Heat Imaginaries: Making Sense of Extreme Climate Conditions in Urban India' - Dr Kavita Ramakrishnan, University of East Anglia
'Sarah Maldoror: the Radical Lens of Anticolonial Film' - Dr Alexandra Reza, University of Bristol
'Home-city Spaces of Care: Networks of Solidarity and Belonging for Refugees and Asylum Seekers in London' - Dr Olivia Sheringham, Birkbeck, University of London.
The funding derives from a £10 million grant awarded to the British Academy by the Wolfson Foundation – the largest ever grant awarded in the humanities and social sciences by the Foundation. The grant is also helping to deliver a major construction programme to transform the Academy's lower floors into a double-height, state-of-the-art events space.
The British Academy / Wolfson Fellows will take up their posts in the 2023/24 academic year.
Notes to editors:
The British Academy is the UK's national academy for the humanities and social sciences. We mobilise these disciplines to understand the world and shape a brighter future. We invest in researchers and projects across the UK and overseas, engage the public with fresh thinking and debates, and bring together scholars, government, business and civil society to influence policy for the benefit of everyone.
www.thebritishacademy.ac.uk @BritishAcademy_
The Wolfson Foundation is an independent charity with a focus on research and education. Its aim is to support civil society by investing in excellent projects in science, health, heritage, humanities and the arts. Since it was established in 1955, some £1 billion (£2 billion in real terms) has been awarded to more than 12,000 projects throughout the UK, all on the basis of expert review.
www.wolfson.org.uk @wolfsonfdn
For more information, please contact Tom Taylor at the British Academy Press Office: [email protected]
Sign up to our email newsletters