Special edition of the Journal of the British Academy explores the role of heritage and memory in post-conflict society
22 Jun 2021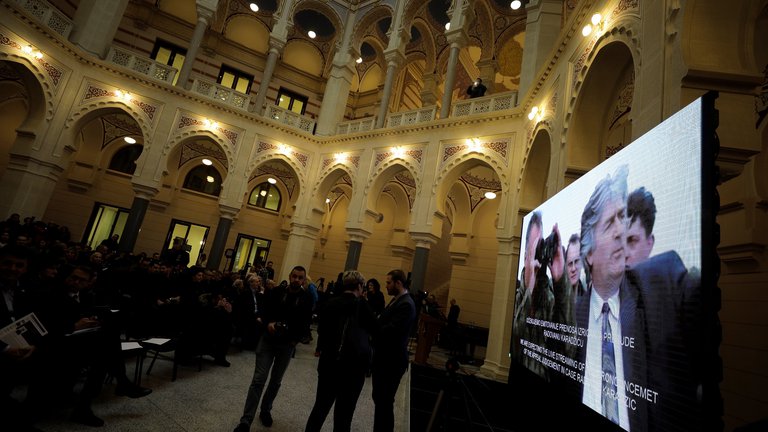 A new special edition of the open-access Journal of the British Academy demonstrates how fairer approaches to the management of heritage and memory can contribute to healing trauma and building sustainable peace in the aftermath of conflict.
The collection, titled Memories from the Margins: Violence, Conflict and Counter-Narratives, includes case studies from countries across four continents documenting attempts to challenge collective and institutional amnesia in post-conflict societies.
In 10 articles, contributors show how marginalised voices can challenge prevailing narratives about past and present conflicts by drawing on personal memories, informal archives, oral histories and even material culture, specifically through reference to the everyday use of domestic objects.
Interesting research findings emerging from the articles include:
In Syria, an Oral History Archive programme – led by the NGO Dawlaty – has empowered ordinary citizens and local communities, particularly women and marginalised youth, by documenting and recording memories of events of the last decade since the uprising and the beginning of conflict in 2011.
In Lebanon, following the Civil War (1975-1990), a "hidden public culture" formed of individual memories of violent conflicts is crucial to producing counter-hegemonic narratives, contesting authoritarian governance and reflecting on sectarianism in the present as well as militia abuses against civilian populations in the past.
In Colombia, where 80,000 people have been forcibly disappeared over 60 years, "meaning activism" plays a major part in highlighting and resisting the state's complicity in crimes. Local communities in the small town of Puerto Berrío recover mutilated human remains from the Magdalena River – at great personal risk and against the wishes of the church – and practise "adoption" and "baptism" to better memorialise victims of forced disappearance.
The special edition is co-edited by Dr Daniele Rugo (Brunel University London) and Professor Nina Parish (University of Stirling). Along with co-researcher Dr Carmen Abou Jaoude (Saint-Joseph University, Lebanon), the two co-editors are engaged in the Memories from the Margins project to research various methods used to document and activate personal memories of historic and ongoing conflicts in Lebanon and Syria. The project is part of the British Academy's Heritage, Dignity and Violence programme, funded by the Global Challenges Research Fund (GCRF).
Dr. Daniele Rugo, co-editor of Memories from the Margins: Violence, Conflict and Counter-Narratives, said:
"By focusing on formal institutions and objective historical accounts alone, we allow for only a narrow and distorted picture of the post-conflict society.
"By exploring several different contexts – from Bosnia-Herzegovina and Northern Ireland to Colombia and Sri Lanka – this collection gives a more prominent role to heritage, collective memory and personal recollections of violence and abuse. It explores various practices – from oral histories to participatory arts – that lend authority to the voices of ordinary people who have experienced conflict and injustice, and demonstrates how they support transitional justice processes and contribute to preventing future outbursts of violence and instability."
Sign up to our email newsletters