The British Academy convenes scholars to shape a positive post-pandemic future
29 Jun 2020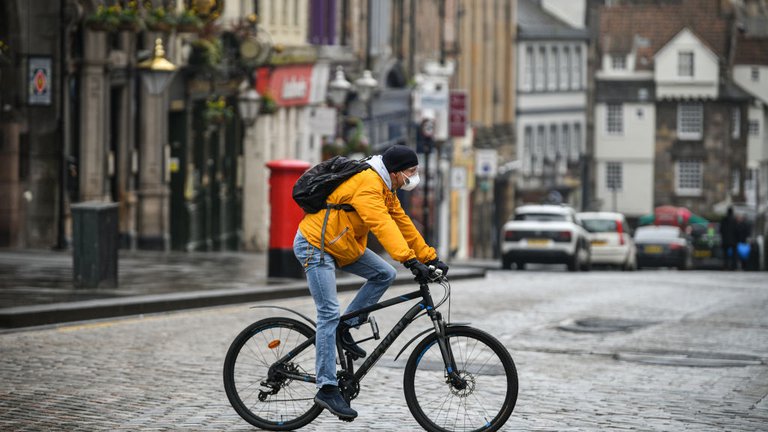 Leading scholars in the humanities and social sciences are taking part in virtual discussions that bring together the world's best minds to explore opportunities for the rebuilding, renewal and reimagination of society and culture in the light of COVID-19.
As part of the British Academy's long-term response to the combined social and economic impact of COVID-19, its Fellows – distinguished academics in subjects such as economics, politics, history and philosophy – are hosting a series of workshops exploring long-term opportunities to address challenges which have surfaced during the pandemic.
The sessions kick-start a new initiative from the Academy, Shape the Future, which will apply the social sciences, arts and humanities to the challenge of how to create a positive post-pandemic future for people, the economy and the environment.
Scholars with relevant expertise from across the humanities and social sciences are contributing to these multi- and inter-disciplinary conversations, tackling topics such as the application of scientific knowledge and expertise in crises; the effect of inequality in income and wealth on vulnerable people; societal responses to pandemics, plagues and crises throughout history; and the role of business in promoting social purposes.
Recent and upcoming workshops include:
Each workshop aims to tackle questions outside of policy siloes, adding cross-cultural and global perspectives and considerations of place, ethics and values to the body of evidence from which the research and policy community can learn.
The British Academy will publish the outputs of these virtual discussions and synthesise across them regularly, ensuring that the insights and ideas are available for policy makers and business and civil society leaders to draw on when considering the long-term future and the possibilities for rebuilding society and the economy after COVID-19.
Hetan Shah, Chief Executive of the British Academy, said:
"The pandemic is changing our economy and society in radical ways. The British Academy is convening leading thinkers to provide insights from the humanities and social sciences to help think about how we can respond to the social, economic and cultural challenges and opportunities posed by COVID-19. In crisis, there is opportunity to rethink the way we do things, and we are considering how to create a fairer, more inclusive and sustainable society."
This is the beginning of a dialogue about how our disciplines can and will help shape the future.
Academics, practitioners and others who would like to register their interest in learning more, participating, or being kept updated on outputs can find out more about Shape the Future here.
Sign up to our email newsletters