Professor Sir David Cannadine FBA
Historian
Elected 1999
Year elected

1999

Sections
Current post
Princeton University
Dodge Professor of History
Oxford Dictionary of National Biography
Editor
Past appointments
British Academy
President
2017

-

2021
University of Oxford
Visiting Professor
2014

-

2018
Institute of Historical Research
Queen Elizabeth The Queen Mother Chair of British History, University of London
2003

-

2008
Institute of Historical Research University of London
Director and Professor of History
1998

-

2003
Institute of Historical Research University of London
Director, Institute of Historical Research, University of London
1998

-

2003
Columbia University, New York
Professor of History
1988

-

1998
University of Cambridge
University Lecturer
1977

-

1988
British Academy appointments
President of The British Academy
Publications
Churchill: The Statesman as Artist
David Cannadine - Published in 2018 by Bloomsbury
In his introduction to Churchill: The Statesman as Artist, David Cannadine provides the most important account yet of Churchill's life in art, which was not just a private hobby, but also, from 1945 onwards, an essential element of his public fame.
The Country House: Past, Present, Future: Great Houses of the British Isles
David Cannadine and Jeremy Musson - Published in 2018 by Rizzoli, New York
An insightful essay by renowned British author and historian David Cannadine explores how the idea of the country house has changed over the past forty years. Additional essays reflect on how changing twentieth century values have impacted the country house, with contributions by writers and scholars.
Victorious Century: The United Kingdom 1800-1906
David Cannadine - Published in 2017 by Penguin
In this major new work, leading historian David Cannadine has created a bold, fascinating new interpretation of nineteenth-century Britain. Victorious Century is a comprehensive and extraordinarily stimulating history–its author catches the relish, humor and staginess of the age, but also the dilemmas faced by Britain's citizens, ones we remain familiar with today.
Margaret Thatcher, A Life and Legacy
David Cannadine - Published in 2017 by Oxford University Press
Concise, authoritative, and accessible coverage of one of the most notable figures of 20th century British politics. Features a glossary, chronology, dramatis personae, and guide to further reading to enable readers to explore the life of Margaret Thatcher beyond the bounds of this book.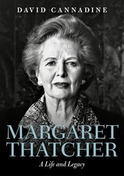 The Undivided Past: Humanity Beyond Our Differences
David Cannadine - Published in 2017 by Vintage
Investigating the six most salient categories of human identity, difference, and confrontation—religion, nation, class, gender, race, and civilization—David Cannadine questions just how determinative each of them has really been.
George V: The Unexpected King
David Cannadine - Published in 2014 by Allen Lane
In an era of ever greater media coverage—frequently filmed and initiating the British Empire Christmas broadcast—George became for 25 years a universally recognised figure. David Cannadine's sparkling account of his reign could not be more enjoyable, a masterclass in how to write about Monarchy, that central—if peculiar—pillar of British life.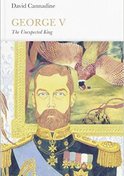 Mellon: An American Life
David Cannadine - Published in 2006 by Knopf
Chronicles the life of nineteenth and twentieth-century American financier Andrew W. Mellon, examining such aspects as his childhood in Pittsburgh; the building of his fortune; his personal life; his term as Secretary of the Treasury; his tax evasion trial, which ended in a not guilty verdict; and his creation of the National Gallery of Art.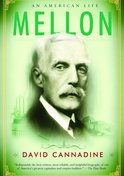 The Decline and Fall of the British Aristocracy, Class in Britain
David Cannadine - Published in 2005 by Penguin
"A brilliant, multifaceted chronicle of economic and social change." --The New York Times.At the outset of the 1870s, the British aristocracy could rightly consider themselves the most fortunate people on earth: they held the lion's share of land, wealth, and power in the world's greatest empire. By the end of the 1930s they had lost not only a generation of sons in the First World War, but also much of their prosperity, prestige, and political significance.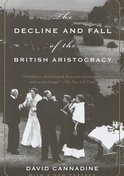 Ornamentalism: How the British Saw Their Empire
David Cannadine - Published in 2002 by Oxford University Press
In this incisive work, David Cannadine looks at the British Empire from a new perspective--through the eyes of those who created and ruled it--and offers fresh insight into the driving forces behind the Empire.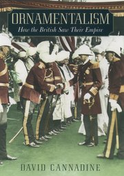 G. M. Trevelyan. A Life In History
David Cannadine - Published in 1992 by Harper Collins
In this compelling volume David Cannadine preserves the memory of this powerful figure in a thoroughly researched biography that draws from a wealth of Trevelyan's own writings and the recollections of those who knew him.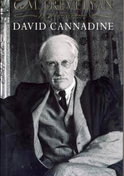 Sign up to our email newsletters