Summer Showcase Late
Fri 22 Jun 2018, 18:30 - 21:00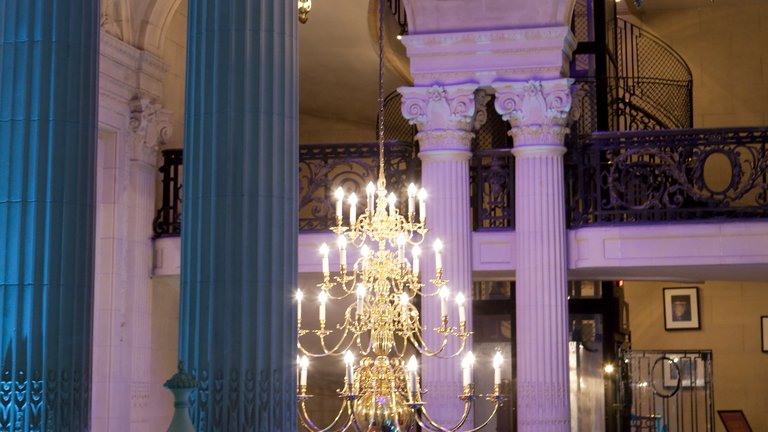 Venue

The British Academy, 10-11 Carlton House Terrace, London, SW1Y 5AH
This event was part of the British Academy Summer Showcase 2018.

A special late-night view of the Summer Showcase
6.30 - 9pm
Relaxation bar
Long week at work? Choose a mindful colouring book and relax with a cocktail inspired by the Tudor healthcare regimes explored in Sasha Handley's Summer Showcase exhibit, Sleep in Early Modern England.
6.30 - 9pm
Edible perfume
Sample a refreshing orange blossom and mint edible perfume, created in response to David Perrett's Summer Showcase exhibit Perceptions of Health. Inspired by Renaissance flower waters, this perfume is light, fragrant and made from all-natural ingredients. It can be consumed by spraying directly into your mouth or through your skin. The perfume was devised by food historian Tasha Marks, Founder of AVM Curiosities and a specialist in the sensory museum.
6.45 - 7.15pm
Performing East and Southeast Asian identity 
Diana Yeh and Tamsin Barber's research explores race, migration, and the cultural politics of East and Southeast Asian youth in London. Join them as they introduce dance by Will Pham and poetry by Anna Chen, linked to their current research project Becoming East/Southeast Asian.
7.30-8.00pm & 8.15 - 8.45pm
Humanities and humour
Join Steve Cross, comedian and the creator of Bright Club, Science Showoff and the Over-Analyser's Book Club for comedy shows starring some of the UK's funniest academics. Hilarious history, laughable literature, amusing anthropology and curious curation combine to keep you laughing while you learn. 
7.30 - 7.50pm
Indian breath in music 
Enjoy an Indian music performance by musicians Kaviraj Singh and Hiren Chate, inspired by Martin Clayton's Summer Showcase exhibit Breath in Music.
8 - 8.20pm
Performance by Nduduzo Makhathini
Drop in for a live performance by award-winning South African jazz pianist Nduduzo Makhathini, in conjunction with the Summer Showcase exhibit South African Jazz Cultures and the Archive. 
FREE, drop-in.  
If you have any questions about this event please refer to our Public Events FAQs. Our FAQs includes a link to our privacy policy, which you can read here. If your question is not answered, please email [email protected]
Sign up to our email newsletters