What I learnt about African development on an Uber trip
by Caroline Knowles
20 Feb 2018
At City Airport just a couple of weeks ago, I was standing in a desolate car park in the rain and darkness, after a delayed flight from Glasgow. I had been visiting one of the research projects in the Cities and Infrastructure Programme and learned, from the research team led by Professor Michael Osborne, about building capacities in universities in the global south so that they can become more involved with urban issues. I was relieved when Akilu (not his real name), a forty-year old Eritrean former asylum seeker who has lived in London for 10 years, arrived to collect me in his Prius.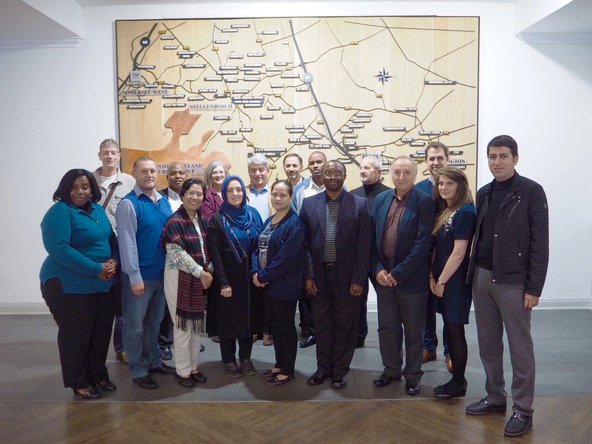 The team of Strengthening Urban Engagement of Universities in Asia and Africa Project, part of the Cities and Infrastructure Programme
What's there to like about the single party and socialist state of Eritrea?
We quickly fell into conversation about the situation in Eritrea and his own continuing relationship at a distance with his home village just a few kilometres West of the capital city, Asmara. I was surprised to learn that he is a staunch supporter of the government whose action he fled. Eritrea is a single party, formally socialist, state. Its highly restrictive policies governing enterprise rob its citizens of opportunities and enlist them in military campaigns. What was it that he liked about it?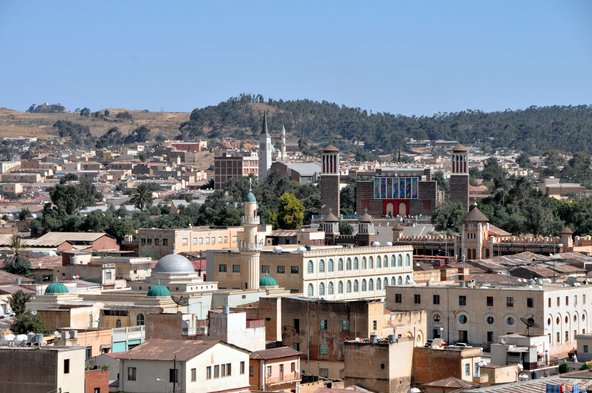 Asmara, capital city of Eritrea
Collective good and improvements to everyday life
Akilu's answer described a government ethos of (socialist) collective rather than individual thinking, which still informed the thinking of its diaspora. In the rest of the drive he listed the improvements in everyday life which he and the other members of the Eritrean Diaspora, spread throughout Europe and North America, had collectively contributed to. His list was impressive. It involved installing solar panels providing green electricity for homes, schools and government buildings. It included digging wells and building irrigation systems providing water for all. It involved building a community centre for village activities. And on and on he went until his story of improving life – which he regularly checked on during visits - was cut short by arriving at my destination. 


"The World Bank estimated remittances to sub-Saharan Africa to be $34 billion in 2017."
The importance of remittances
What he had been telling me could not have been more important. Money remitted by Africans living overseas is an important source of income, capital and wealth in many African countries. Remittances are a significant source of external finance in most developing countries compared to other sources such as foreign direct investments and official aid. In the context of Latin America, a World Bank Report suggests that remittances are equal to foreign direct investment and are six times larger than official development aid. The World Bank estimated remittances to sub-Saharan Africa to be $34 billion in 2017. This is likely an underestimate as money often moves through informal channels and are not recorded as part of remittance corridors. Eritrea remittances are on average between 19-37% of GDP and estimated at $200-$300 millions - particularly significant during the armed struggle with Ethiopia. 
Collective vs. private spending
Undoubtedly remittances have the capacity to reduce poverty and promote social inclusion but it depends on how they are sent and spent. Remittances channelled into private consumption such as luxury cars, elaborate weddings and large houses improve prosperity for individuals but not the community. They often amplify social inequalities and generate resentments. They don't bolster economic activity, job creation and general living standards; unlike the examples Akilu had been quoting. These were about collective rather than individual consumption and provided vital infrastructure from which everyone benefits.
---
Caroline Knowles is the Programme Director of the British Academy Cities and Infrastructure Programme and Professor of Sociology at Goldsmiths, University of London.
The Cities and Infrastructure Programme is part of the £1.5 billion Global Challenges Research Fund and is being delivered by the British Academy on behalf of all the national academies. This Programme supports seventeen interdisciplinary research projects aimed at generating evidence that addresses the challenges of creating and maintaining sustainable and resilient cities in developing countries.
Sign up to our email newsletters