Better services for urban refugees and citizens
by Caroline Knowles
16 Jan 2018
Should displaced populations, like refugees, asylum seekers, and those who are internally displaced, be prioritised over the long-settled residents of the low-income informal communities they join? Or should the more settled have priority over newcomers?
What counts as settled anyway? For most of human history people have been on the move for one reason and another. So can anyone reasonably lay claim to a place? How might we balance competing interests for scarce resources and the necessities of everyday life, particularly in informal settlements that already face significant development deficits?
Who gets what?
These questions are asked everywhere; they are asked in the UK, often by low-income communities themselves, or by their self-appointed champions, particularly when responsibilities for accommodating refugees are being divvied up between the wealthier nations and often end up in those countries least able to bear the brunt of refugee crises. They are asked on borders and they are asked in forming the legal structures attuned to policing borders.
"Today it is estimated that 60% of refugees live in cities rather than in camps."



Marginal benefits
In the cities of the Global South, these questions are posed even more acutely and crucially when it comes to refugees joining low-income communities. Today it is estimated that 60% of refugees live in cities rather than in camps. They share these cities with poor, often marginalised low-income communities, stretching already inadequate resources and infrastructures to breaking point.  Most of the growth in cities in the global south consists of informal settlements, pejoratively referred to as 'slums'.
For a variety of reasons, often including high rates of population growth spurred by rural to urban migration, cities in the 'developing' world struggle to provide basic necessities such as health care, education, sanitation, housing and transportation for their citizens. This leaves citizens improvising these services for themselves.
From the vantage point of urban governance and the distribution of resources, refugees only exacerbate these difficulties.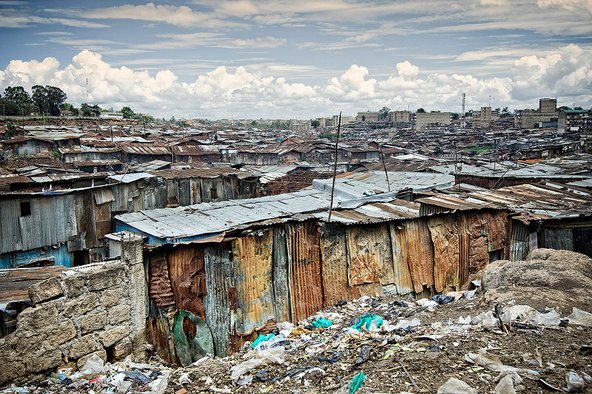 "A view of the Mathare Valley slum" by Claudio Allia is licensed under CC BY-SA 3.0
Taking a closer look
New research led by Diane Archer at the Human Settlements Group of the International Institute for Environment and Development (IIED) in London, and by Blessing Mberu at the African Population and Health Research Center (APHRC) in Nairobi, is exploring these kinds of tensions and their potential solutions.
The team includes IIED researcher Alice Sverdlik, who has substantial experience in working with informal low-income communities, and a partnership with Young African Refugees for Integral Development (YARID), a refugee-led organisation based in Kampala. The research project is part of the Cities & Infrastructure Programme, supported by the British Academy under the Global Challenges Research Fund.
"Past research has shown that refugees come from quite different circumstances and bring divergent resources in terms of networks and access to work possibilities."



Crucial differences
This research probes conditions in Nairobi, and Kampala, which have different policy environments when it comes to refugees accessing things like work and land, with Kampala being more open and accessible to displaced newcomers. According to UNHCR (2017) both cities have sizeable concentrations of refugees. Kampala hosts over 90,000 registered refugees and asylum seekers, while Nairobi has registered over 67,200 displacements.
Getting by
Past research has shown that refugees come from quite different circumstances and bring divergent resources in terms of networks and access to work possibilities. Research teams in Nairobi and Kampala will explore health-seeking practices and barriers to care, as well as access to shelter, water, sanitation and other vital infrastructure in informal settlements: resources which refugees and host communities must share. Refugees typically face language difficulties, legal constraints and potentially the hostility of settled fellow residents and municipal authorities dispersing limited resources.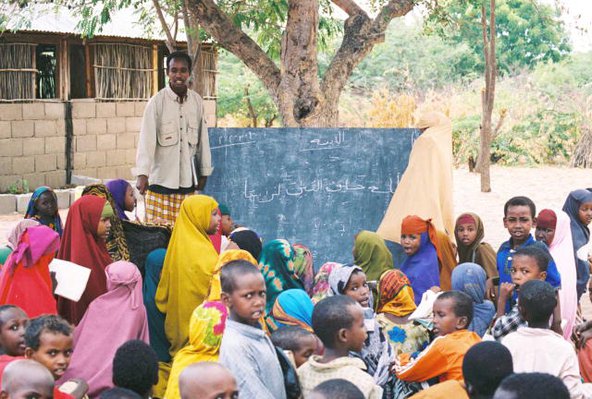 Finding a way
Apart from the navigation of rights to these basic necessities, the research team faces sensitivities on the ground, which demand a delicate approach to methodologies for data collection. They must work collaboratively with city officials, local civil society organisations, refugees and other residents who compete with each other for resources. They must decide which voices to assemble in their focus groups and interviews.
Small but vital gains
Small but vitally important gains are at stake in this research. The researchers hope to build awareness of challenges faced both by refugees and host residents of low-income communities in accessible basic services. They hope to demonstrate to municipal officials the importance of understanding the plight of refugees and extending basic services, such as access to health care, water, sanitation and housing, to them.
In the longer term, the research project aims to foster more inclusive approaches to urban development and the provision of better housing and more resources for all of those who live in fragile circumstances.
---
Caroline Knowles is the Programme Director of the British Academy Cities and Infrastructure Programme and Professor of Sociology at Goldsmiths, University of London.
The Cities and Infrastructure Programme is part of the £1.5 billion Global Challenges Research Fund and is being delivered by the British Academy on behalf of all the national academies. This Programme supports seventeen interdisciplinary research projects aimed at generating evidence that addresses the challenges of creating and maintaining sustainable and resilient cities in developing countries.
Sign up to our email newsletters