The benefits of a bilingual brain in the modern world
by Dr Roberto Filippi
21 Feb 2018
A multilingual world
It is estimated that more than half of the world's population – over three billion people – can communicate in two (or more) languages. If we consider that our societies are increasingly mobile, monolingual speakers will soon be the exception!
I believe all of us at a certain point in life, being at school, at work or when travelling for leisure, have come across the need to communicate in another language. We might all have experienced the challenges of learning a new language but also the benefits of being able to understand other cultures, to express and understand feelings in other linguistic forms. 
For children raised in multilingual families, the simultaneous acquisition of multiple languages occurs, apparently, with no real effort. As a parent of bilingual children myself, I found this process incredibly fascinating. How can a young brain deal with such a variety of sounds, words and rules that are specific to each language? I have never doubted that learning multiple languages since the early stages of life could have been positive for my children's development.
Raising children in a multilingual environment
However, the very question "is raising children in a multilingual environment good or bad for cognitive development?" has haunted parents and educators for decades. It all started with early comparisons between monolingual and bilingual children. They were tested with a range of measures of cognitive abilities – what generically is known as Intelligence Quotient, or IQ.
Countering negative misconceptions of multilingualism
Those studies showed that monolingual children outperformed bilinguals on IQ measures. The interpretation of these results was doubtless: acquiring a second language is detrimental for cognition. Bilingual children are "confused"...
Fortunately, subsequent more rigorous scientific studies have dissipated this belief and added a two-fold compelling evidence:
1) No scientific indication that multilingualism is "bad" for cognitive development;
2) It may provide an advantage in crucial components of our minds, like an enhanced attention system.
One of the possible interpretations for this advantage is intrinsic in how the multilingual mind works: in order to activate one language – for speaking or listening – a bilingual speaker needs to suppress the unwanted one. It is the constant "brain work out" of activation/suppression of languages that may in turn enrich attention and cognitive flexibility.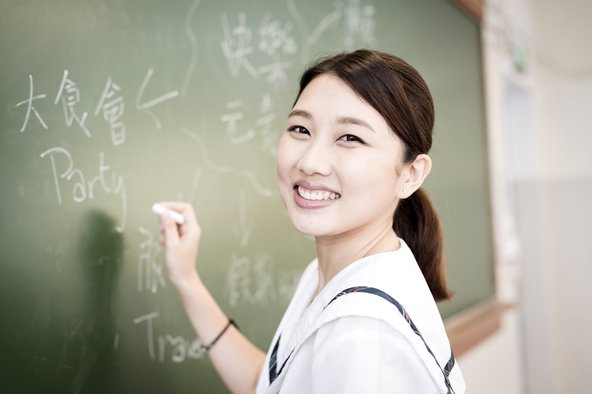 Multilingualism may have positive impact on cognitive ageing, dementia or Alzheimer's
Although research on multilingualism is now systematic and more rigorous, the diversity of linguistic experiences makes it a very complex subject to study. Many questions are still in demand of a scientific answer. For example, can lifelong use of two or more languages protect the brain from the effects of ageing? Some evidence is telling us "yes, it can!"
A growing number of studies targeting the older population have shown that multilingualism may help preserve crucial cognitive components. Other studies advanced the hypothesis that using two or more languages throughout the lifespan may delay the onset of neurodegenerative disorders like dementia or Alzheimer's by at least 4-5 years. If these tantalising findings are confirmed, they may well have a significant impact on our societies, in particular on health systems and educational programmes.
Understanding the effects of multilingualism on the brain throughout life
Many scientific laboratories around the world are actively studying multilingualism and share their results with health professionals, educators and parents. At MULTAC (Multilanguage & Cognition) research lab, based at University College London, we are conducting large-scale projects funded by the British Academy and the Leverhulme Trust. More than 500 people from different cultural and linguistic backgrounds are being tested with a range of experimental methods, including neuroimaging techniques. Our aim is to build a developmental trajectory of the effects of multilingualism on the brain from early infancy to older age.
Should we raise our children to be multilingual or not?
As we have seen in this short summary, research on multilingualism is very important for advancing our understanding of brain development and functions.
Despite scientific evidence that learning two or more languages is not "harmful", occasionally concerned parents and teachers are still asking whether they should raise their children multilingual.
My answer is an unconditional yes.
---
Dr. Roberto Filippi is an Associate Professor in the Department of Psychology and Human Development at University College London, Institute of Education. His main research focus is on multi-language acquisition and its effects on cognitive development from infancy to older age. His research project, 'Raising bilingual children: the effects of exposure to a bilingual environment on cognitive development in infants' was funded by a British Academy/Leverhulme Small Research Grant. He is also the Director of the Multilanguage and Cognition Lab (MULTAC), part of the Centre for Language, Literacy & Numeracy at UCL, Institute of Education.
For more information and updates, you can contact him at [email protected] or visit the MULTAC website.
Image credits:
istock.com/EikoTsuttiy
istock.com/Ababsolutum
Sign up to our email newsletters