To mark its 120th anniversary this year, each month the British Academy will look back on a different decade in its history by delving into its extensive archive of historical sources. This retrospective will lead up to the publication of a booklet on the first 120 years of the Academy this summer.
The decade began with the most infamous episode in the British Academy's history. After the eminent art historian Anthony Blunt had been exposed as a former Soviet spy in November 1979, over the following months the Fellowship of the British Academy divided deeply – and very publicly in the pages of the national press – over whether it should expel Blunt as one of its members. The Annual General Meeting in July 1980 voted to take no action, but Blunt felt obliged to resign shortly afterwards; five other Fellows on both sides of the argument resigned in indignant protest as events unfolded.
Despite this embarrassing start, the decade would be one of growth and development for the Academy. It had long outgrown its cramped quarters in Burlington House, and at the end of 1982 it moved into new premises in Cornwall Terrace, overlooking Regent's Park – formally inaugurated by the Queen in July 1983.
And there were significant developments in respect of the Academy's role as a funding agency. Time for research is one of the most highly prized commodities for established academics. In 1981 the Academy started offering Research Readerships to allow researchers in universities to devote themselves to investigating a field where they could make real progress. These were complemented in 1989 by Senior Research Fellowships (funded by the Leverhulme Trust); and discussions were in hand to set up a scheme of Research Professorships (to be funded by the Wolfson Foundation).
But it was at the other end of the academic ladder that the Academy became engaged even more strikingly. It was invited by the Department of Education and Science to take over the administration of its scheme for Postgraduate Studentships in the Humanities. The Academy felt somewhat bounced into accepting, but did formally take on the role in 1984, acquiring with it extra staff in an office in Stanmore. As the President, Owen Chadwick, observed: 'the development continued a trend visible over recent years by which the Academy was drawn increasingly into the ambit of government; on the other hand the absence of a research council for the humanities and the importance of maintaining the Academy's responsibility for them made this inevitable.'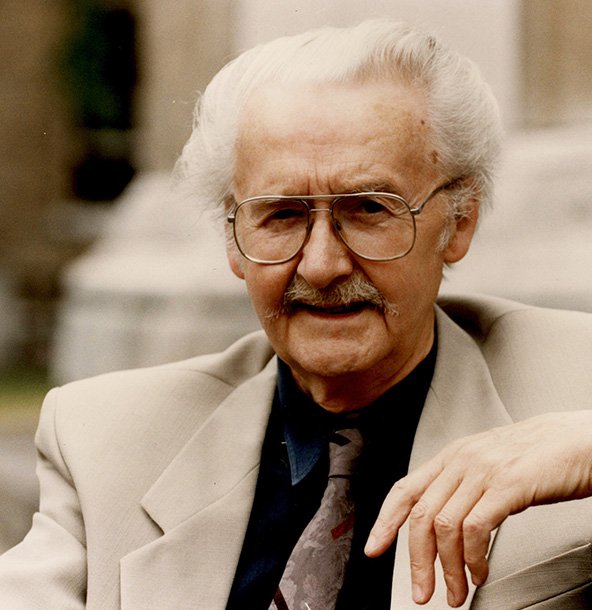 The Academy also became involved in assessing applications under the University Grants Committee's initiative to introduce more university posts at a junior level (the 'New Blood' scheme), which ran 1983-85. In 1985 the President, Randolph Quirk, wrote to the Secretary of State for Education and Science to request funding for a regular programme of Postdoctoral Fellowships in the humanities and social sciences. Launched in 1986, this remains a flagship scheme, enabling early career researchers to pursue, over three years, a piece of research that will strengthen their prospects of securing permanent posts. Over 1,300 awards have been made to date. Two-thirds of former British Academy Postdoctoral Fellows now hold permanent academic posts, and a quarter of all alumni are professors. Indeed, 17 of those whose early academic careers were helped with this award have subsequently achieved the distinction of being elected as Fellows of the British Academy.
In spite of these developments, at the end of the decade there remained concerns that, without a proper Research Council of its own, funding for humanities research was at a disadvantage compared to other disciplines, and in 1989 the Academy set up a working party to investigate options to put to government.
(The full range of research funding schemes available from the Academy at the end of the 1980s can be found in its Guide to Awards for 1989-90.)
British Academy Postdoctoral Fellowships
Andrew Hadfield, Professor of English at the University of Sussex, who was elected to be a Fellow of the British Academy in 2021, discusses the transformative importance of the Postdoctoral Fellowship that he began in 1989.
It was my external examiner, John Pitcher, who told me about a new postdoctoral scheme sponsored by the British Academy and said he would give me a good reference if I applied. I was already incredibly grateful to the Academy, having benefited from the Postgraduate Studentships scheme that it began administering earlier in the 1980s – so I tried my luck.
Getting the Postdoctoral Fellowship award letter was one of my best days. I was living at home with my parents, wife and first daughter, and had spent the year working in a plastics factory and as an EFL teacher, ready to take up a place for teacher training in Sheffield. I had amassed an impressive pile of job rejection notices and assumed that academic life was not for me.
Now, however, I could move back to my alma mater, Leeds, and work on the relationship between literature and national identity in the 16th century. I was excited by the project, which built on my doctoral work on English perceptions of Ireland in the same period. I was eager then, as I still am, to explore the interactions between literary culture and politics, work that was rather less obviously mainstream then than it has become now. I was also keen to think about phenomena, such as ideas of national identity, which were all too often assumed to be 'modern', and to have emerged with the Enlightenment, but which I suspected had a much longer history. I remember giving a paper in Oxford on Edmund Spenser and national identity after which I was berated by a young don for my ludicrous, anachronistic interpretation of something that could not have existed as I had claimed.
I published very little during the Postdoctoral Fellowship and was worried that the Academy would cancel it when I filled in rather slender annual reports. But they trusted me to carry out the research, and it was a time in which I read a significant amount, learned how to write, and produced a bit more than half a book that appeared two years later. The fellowship changed my life and prepared me for a career of teaching and research. I have worked on a series of inter-related literary subjects throughout my writing and teaching life – political ideas, Britishness, colonialism, race, class, religion – all of which depend on, in direct and indirect ways, the work I was able to carry out for my thesis and fellowship, both sponsored by the Academy.
Accounts by five other former British Academy Postdoctoral Fellows.
---
The Academy also helps its Postdoctoral Fellows to communicate the results of their research.
Many articles by British Academy Postdoctoral Fellows have been published in the British Academy Review.
The British Academy Monographs series publishes work by British Academy Postdoctoral Fellows and other Academy-supported early-career researchers.
---
This page was created to mark 12 Decades of the British Academy.
Sign up to our email newsletters