The Political Economy of Education in Conflict-Affected Contexts
The British Academy is supporting bilateral partnership research chairs delivering a programme of institutional strengthening on education research in conflict and crisis.
Project status

Ongoing

Departments
The Bilateral Research Chair sits between Ulster University, UK and the University of Koya, Iraq and focuses on strengthening research capacity in political economy analysis (PEA) of education in the Middle East.
The Chair will create a hub for PEA of education in conflict-affected contexts in the Middle East. This will be achieved through the strengthening of PEA-research capacity and a specific programme of research activity focused on the PEA of non-state education actors in Iraq. It is common for donors to engage with non-state schools in times of crisis in order to enhance the likelihood of meeting strategic goals around access, learning, or supporting marginalized communities. Yet, despite research on both non-state education and education in crisis and conflict-affected countries, little has been written on their intersection.
This project applies a critical and locally grounded use of PEA to unpack the interests underpinning different types of non-state education policies and interventions in Iraq. The objective is to support donor and practitioner decision making in contexts where government presence is weak and community division is high.
The complementary Middle East PEA Education Hub seeks to develop a rigorous research agenda, promote the exchange of ideas between regional PEER Hubs and implement a strategic set of applied capacity building activities. The programme acts on three pillars of research capacity strengthening: Institutional, Individual and Environmental.
This programme is funded by the UK's Foreign, Commonwealth and Development Office (FCDO) and forms one part of a wider Education Research in Conflict and Protracted Crisis (ERICC) programme.
ERICC is a six-year programme (2021-2027) with the objective of delivering and maximising uptake of new, operationally- and policy-relevant evidence on "what works" to deliver education to children affected by conflict and protracted crises.
The Bilateral Research Chairs will help to develop networks, mobility and exchange between institutions and will play an active role in developing the research capacity, profile and sustainability of the institutions involved and their future researchers. Delivering programmes of institutional strengthening, they will address the challenges of building research and institutional strength in areas of conflict and crisis. As a part of this work, they will also link with the main ERICC research consortium, led by the International Rescue Committee UK.
Bilateral Research Chair: Professor Kelsey Shanks, Ulster University, UK, and Dr Sherko Kirmanj, University of Koya, Iraq
Funded by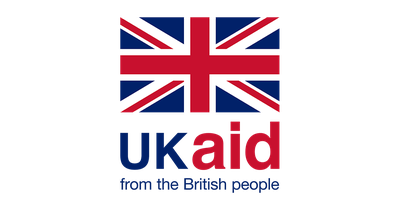 Sign up to our email newsletters