Leverhulme Medal and Prize
The Leverhulme Medal and Prize, worth £5,000, is awarded every three years for significant contribution to knowledge and understanding in a field within the humanities and social sciences.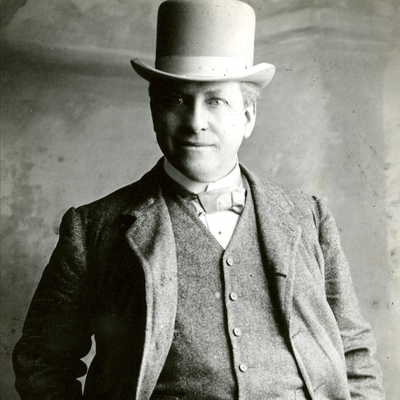 History of the prize
The award is made in partnership with The Leverhulme Trust. The first award was in 2002, to mark the Academy's centenary.
Eligibility
a) In 2024 nominations are accepted for individuals who have made a significant contribution to the social sciences.
b) Any individual can be nominated for the prize (they do not need to be a Fellow of the British Academy).
c) Nominations can be made by any individual (they do not need to be a Fellow of the British Academy).
How to nominate
Nominations for this award are open from 1 December 2023 to 31 January 2024. Entries should be submitted electronically to [email protected].
In the body of the email, clearly state:
Name of the prize or medal
Name of nominee
Nominee's position/institution and email address
Nominee's principal area of academic distinction
Supporting statement (250 words)
Nominator's name and your British Academy section (if applicable)
Declaration of any institutional or personal interest
The deadline for submissions is 31 January each year. Nominations will be reviewed, and the winner selected, by the relevant panel.
If you have any queries submitting a nomination, please email [email protected].
---
2021 winner

Professor Catherine Hall FBA is currently Emerita Professor of History and Chair of the Centre for the Study of the Legacies of British Slavery at UCL She previously taught at the Universities of East London and Essex. She has published extensively. Her first book, inspired by feminist questions, was Family Fortunes. Men and Women of the English Middle Class 1780-1850 (1987). It was jointly written with Leonore Davidoff and focused on the intersections of gender and class, arguing for the significance of the middle-class family in the development of modern capitalism. From the 1980s she has been centrally preoccupied with Britain's history in relation to race and empire insisting on the extent to which Britain's domestic history cannot be understood outside these connections. She has explored this in a variety of different ways, from the mutual constitution of colonizer and colonized in early nineteenth century England and Jamaica (Civilising Subjects 2002), to the importance of history writing in constructing the myth of a white island story (Macaulay and Son 2012). Between 2009-2015 she was the Principal Investigator on the ESRC/AHRC project 'Legacies of British Slave-ownership' - which seeks to put slavery back into British history through its freely accessible database, related publications (Hall et al, Legacies of British Slave-ownership 2014) and public engagement. She has been actively involved over the years with journal publications, particularly Feminist Review and History Workshop Journal, and has always valued collaborative work. She is currently writing on the development of racial capitalism across the eighteenth century Atlantic through the lens of Edward Long's History of Jamaica.
Catherine Hall is awarded the 2021 Leverhulme Medal & Prize for her significant work and influence in modern and contemporary British and imperial history, in particular, on the fields of class, gender, empire, and postcolonial history. She is among the most methodologically innovative researchers in the field of social and cultural history worldwide.
"My work on class, race, and gender over the past decades has been driven by a conviction that historical understanding of the relation between past and present can contribute to the task of tackling contemporary social, cultural, political and economic inequalities."
- Professor Catherine Hall FBA
---
Previous winners
2018 Professor David Harvey FBA, University of New York
2015 Professor Sir Richard J Evans FBA, University of Cambridge
2012 Professor Dame Marilyn Strathern FBA, University of Cambridge
2009 Dr Sebastian Brock FBA, Emeritus Reader in Syriac Studies, University of Oxford, and Emeritus Fellow of Wolfson College, Oxford
2005 Sir Tony Wrigley FBA, formerly Master, Corpus Christi College, Cambridge and Past President of the British Academy
2002 Professor Sir Ernst Gombrich FBA and Professor Sir Raymond Firth FBA
Sign up to our email newsletters