The British Academy President's Medal
The President's Medals are awarded annually, designed to recognise outstanding service to the cause of the humanities and social sciences.
History of the prize
President's Medals are awarded for academic-related activity rather than academic achievement alone. Service may be to one or more disciplines, but preference may be given to breadth of service. The medals were first awarded in 2010.
Eligibility
There is no defined limit on what may qualify as outstanding service. Examples could include accurate and insightful journalism contributing to public understanding; meritorious use of research-based advice within the policymaking process; public leadership concerning the value and interests of research in humanities and social science; creative forms of support for humanities and social science within an institutional context; or providing or securing resource to invest in research in these disciplines. Recipients of the medal may be anyone (likely to be UK-based, but overseas candidates are not excluded) who has done or achieved something suitably meritorious, either recently or over a longer period, which the Academy sees fit to recognise and reward. Recipients cannot be Fellows of the British Academy but could be individuals (academics, members of the media or business worlds, or policymakers) or organisations (universities, corporations, charities).
How to nominate
Nominations for the British Academy President's Medal are currently closed and will open again on 1 December 2023.
If you have any queries about submitting a nomination, please email [email protected]
---
2021 winner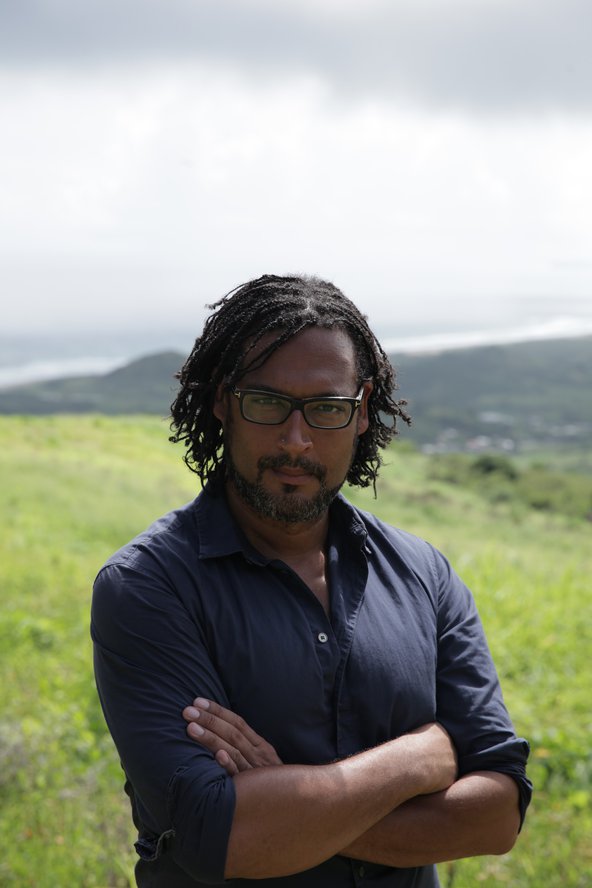 Professor David Olusoga is a British-Nigerian historian, writer, broadcaster and filmmaker, best known as the author of Black and British: A Forgotten History and presenter of acclaimed documentaries, such as the BAFTA-winning Britain's Forgotten Slave Owners and Black and British: A Forgotten History and the current A house through time. He is Professor of Public History at the University of Manchester and received an OBE in the 2019 New Year Honours list for services to history and to community integration.
The British Academy has awarded the 2021 President's Medal in 2021 to Professor David Olusoga in recognition of his outstanding contribution to the humanities and social sciences.
"It is an extraordinary and unexpected honour to be awarded the President's Medal. Throughout my career, whether writing history or bringing stories from the past to television, I have believed that history and the humanities must be made available to everyone and include everyone's stories. At a time when calls for inclusivity have never been louder, I'm thrilled to have my work so generously recognised by the British Academy."
- Professor David Olusoga, 2021

---
Previous winners
2020 Margaret Atwood, author, novelist, poet and cultural and environmental activist
2019 Ben Goldacre, clinician, academic and best-selling author
2018 Zeinab Badawi, Journalist and President of the Royal African Society; John Hemming, Author and explorer; Andreas Gestrich; William Dalrymple, Author and Co-Founder of ZEE Jaipur Literature Festival; Dame Frances Cairncross, Chair of the Court, Herriot Watt University
2017 Claudia Hammond, BBC Radio 4; Katie Mitchell; Jimmy Wales, Wikimedia Foundation; Professor James Stevens Curl, University of Ulster; Professor Helga Nowotny, ETH Zurich
2016  Dr Roger Bland, University of Leicester; Dr Leofranc Holford-Strevens, classical scholar and polymath; Dame Hilary Mantel, author;
Professor Sir Stanley Wells CBE, Shakespeare Birthplace Trust
2015  Dr Peter V Addyman, formerly York Archaeological Trust and Jorvik Viking Centre; Darren Henley, Arts Council England; Dr Elizabeth Livingstone, theologian; Professor Michael Wood, University of Manchester
2014  Peter Brook, Centre International de Créations Théâtrales; Sir Paul Collier, University of Oxford; Dame Jane Goodall, Jane Goodall Institute; Clive James, author, broadcaster and poet
2013  Ms Shami Chakrabarti, Director of Liberty; Baroness Jean Coussins, House of Lords; Sir Peter Stothard, Editor of the Times Literary Supplement; Lord Williams of Oystermouth FBA, Magdalene College, Cambridge
2012  Professor Warwick Gould, Institute of English Studies, University of London; The Right Reverend Professor Lord Harries of Pentregarth; Professor Lisa Jardine, University College London; Professor Sir John Vickers FBA, University of Oxford
2011  Sir Nicholas Kenyon, Managing Director of the Barbican Centre; Dr Gillian Tett, Assistant Editor, Financial Times; Ms Sharon Witherspoon, Deputy Director of the Nuffield Foundation
2010  Dr Sarah Tyacke, Distinguished Research Fellow, School of Advanced Study, University of London; Professor Michael Worton, Vice Provost (Academic and International) and Fielden Professor of French Language and Literature, University College London; Rt Hon Peter Riddell, Institute for Government
Sign up to our email newsletters