Leaders in SHAPE: Bridget Kendall
12 Jul 2021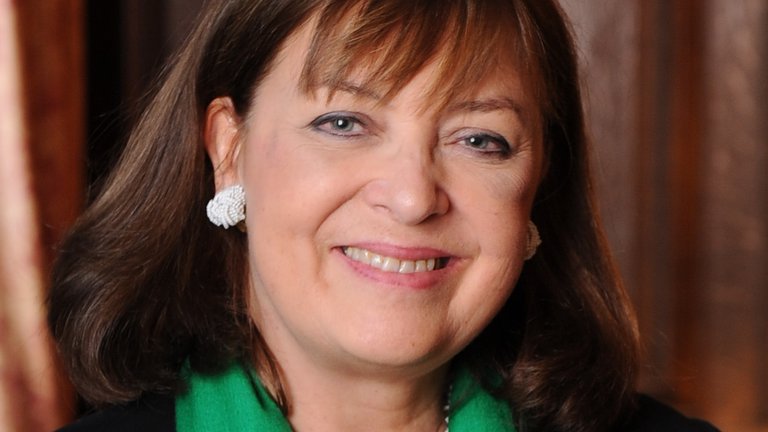 Meet the most influential figures within and beyond academia shaping the fields of social sciences, humanities and the arts.
As part of the Leaders in SHAPE series, former journalist and diplomatic correspondent and Master of Peterhouse College, Cambridge Bridget Kendall joins Aditi Lahiri to discuss her life, career and passion for language learning.
Bridget Kendall read Modern Languages and Soviet Studies at Oxford and Harvard, before joining the BBC World Service as a trainee in 1983. She became the BBC's Moscow Correspondent in 1989, covering the collapse of the Soviet Union as well as Boris Yeltsin's rise to power, before being appointed BBC Washington Correspondent during the Clinton Presidency. From 1998 to 2016 she held the senior role of BBC Diplomatic Correspondent, reporting on major conflicts such as those in Kosovo, Iraq, Afghanistan, Libya, Syria and Ukraine. An authority on Russia and East West relations, Kendall has interviewed numerous global leaders throughout her career including Margaret Thatcher, Hillary Clinton, Mikhail Gorbachev and Vladimir Putin. Her awards include the James Cameron Award for distinguished journalism and an MBE in the 1994 New Year's Honours list. And her book The Cold War; a New Oral History was published in 2017.
Kendall was appointed the first female Master of Peterhouse, the University of Cambridge's oldest college, in 2016.  She is also host of The Forum, the BBC World Service's weekly discussion programme to highlight new ideas and research.
Join the conversation online too, using the hashtag #ThisIsSHAPE.
Speaker: Bridget Kendall Hon FBA , former journalist and diplomatic correspondent; Master of Peterhouse, University of Cambridge
Chair: Professor Aditi Lahiri FBA, Professor of Linguistics, University of Oxford; Fellow, Somerville College, Oxford; Vice-President (Humanities), The British Academy
In the Leaders in SHAPE series, meet the most influential figures shaping the fields of social sciences, humanities and the arts for a conversation about their lives and careers. A video is made available on YouTube following the event.
If you have any questions about this talk, please email [email protected].
Sign up to our email newsletters