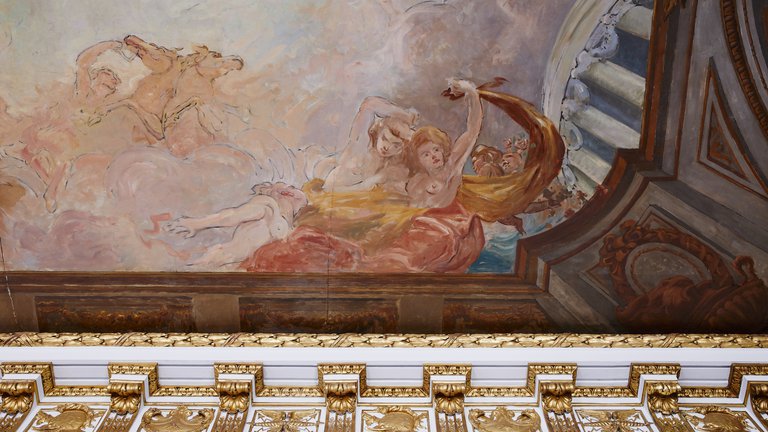 Subscribe to this podcast via your chosen service
President of the British Academy David Cannadine discusses undertaking the task of writing the history of the Academy and why it is worth doing so.
Transcript
When the Fellows of the British Academy did me the honour of electing me as their 30th president, I received an email from Robert Silvers, the legendary founder and editor of the New York Review of Books, an old friend and himself an Honorary Fellow of the Academy, describing it as "the most admirable group of scholars in the world." I certainly wouldn't disagree with that characterisation, but it might give the misleading impression that the British Academy is little more than an inward-looking, self-perpetuating, professorial dining club for scholars working in the humanities and social sciences. Today, it's a great deal more than that: outward facing, engaged with many of the most pressing public issues of our time and international in its range and reach, as exemplified by the programme and participants of this year's Summer Showcase.
In a little over one month's time, I'll complete my four-year presidential term and one of the things I'm thinking of doing, by way of essential post-presidential therapy, is trying to write the Academy's history. Although it's been in existence for well over a century, this is something that's never been satisfactorily done, which may mean the task is completely impossible or, alternatively, that it's absolutely essential and high time it was belatedly undertaken. But as anyone knows who's tried their hand at it, it's difficult to write the histories of institutions in a convincing or satisfying way, and it's easy to imagine a history of the Academy excessively focused on committees and meetings and the election of Fellows, but with little awareness of such broader themes as the evolution and expansion of the scholarly subjects the Academy represents, and the role it's played in the wider life of the nation and in the international republic of letters of which it's always aspired to be a pillar and a part.
I say this with some feeling, some knowledge and not a little trepidation, because when I was lucky enough to serve as chairman of the trustees of the National Portrait Gallery, it celebrated its one 150th anniversary in 2006, and as my own small contribution to that great milestone, I resolved to write the Gallery's history, which had also never been successfully attempted before. But it soon became clear that there were many histories, on many different levels and with many different tempos: of chairman and trustees and directors, to be sure; but also of buildings and money and finance; of governance, administration and fund-raising; of relations with Whitehall, the Treasury and (more recently) DCMS; of the growth and evolution of the collection; of changes in portraiture, photography and art history; of research, curators and exhibitions; of the rise in the number and diversity of visitors and audiences; and of the wider part played by the Gallery in the life and culture of the British nation – a nation which the Gallery itself had, throughout its existence, helped to define and describe in many significant ways.
These were some of the themes I tried to explore and interconnect, and in so doing I came to realise just how challenging it is to try to write an appropriately multi-layered history of a great national – and, indeed, international – institution; and as I sought to trace its evolution from a rather narrow, well-meaning, high-minded but somewhat staid, introverted and fusty Victorian organisation, into the much more vigorous, outward-looking and public-facing Gallery that Roy Strong did so much to make it during what is still rightly regarded as his defining and transformative directorship. Even as I also came to understand that there were broader cultural changes taking place during the 1960s and 1970s, of which Strong himself was the avatar and agent, impresario and beneficiary.
So: what, then, might a history of the British Academy look like and why might it be worth doing, beyond keeping me busy and out of trouble once I am no longer President? Let me try to sketch out what must for now be no more than tentative and provisional answers to these two questions. From one perspective, it must be a history of the part played by successive presidents, among them historians such as Owen Chadwick and Sir Keith Thomas, philosophers such as Sir Isaiah Berlin and Baroness Onora O'Neill, economists such as Lord Robbins and Lord Stern, classicists such as Sir Maurice Bowra and Sir Kenneth Dover, and the sociologist Viscount Runciman. All these, as the Old Testament has it, "were honoured in their generation and were the glory of their times": men and one woman of exceptional intellectual distinction, and all of whom might properly be described as public intellectuals – for as I have come to appreciate, the Academy presidency provides the best podium there is for playing that essential part when it comes to promoting and defending the humanities and the social sciences.
Any history of the Academy must also be a history of its Fellows, of whom there were initially only one hundred, whereas today there are well over one thousand. Among the founding Fellows were politicians such as Lord Rosebery, Arthur Balfour and John Morley, the historians F.W. Maitland and J.B. Bury, the lawyers A. V. Dicey and Sir Frederic Pollock, and the economist Alfred Marshall. And if the Academy had been established only a few years earlier, the founding Fellows would surely have included Mr Gladstone, the historian Lord Acton and the philosopher Henry Sidgwick, and perhaps even the poet Alfred Lord Tennyson. Since then, those elected to Fellowships include the historian G. M. Trevelyan, the philosopher Bertrand Russell, the economist John Maynard Keynes and the sociologist Beatrice Webb. And today's Fellowship is a roll-call of the most distinguished scholars in the humanities and social sciences, ranging from the economist Amartya Sen to the classicist Mary Beard.
To be sure, most of these scholars have lived most of their academic lives in other institutions. But the British Academy does a great deal more than offer them recognition, important though that undoubtedly is. Across its more than century-long existence, many Fellows have been closely involved in the Academy's own activities, especially as they have grown and expanded since the Second World War. Even in its earlier days, when it received no government funding, the Academy hosted lectures and meetings that were open to the public, and those programmes have vastly expanded in recent years. We provide research support for outstanding scholars, from early career academics to senior professors. We fund major research projects on important contemporary issues, as with our recent work on the impact of COVID and on the Future of the Corporation. We support a great deal of overseas research, as well as institutes in Europe, Africa and the Middle East. And even though we are in receipt of funding from the government, we do speak truth to power, as with a series of reports we recently produced on the problems associated with Brexit and the Irish border.
As this suggests, the British Academy has come a long way since it was established by royal charter in 1902 and there are many themes to pursue in explaining how it got from there to here – not least the ways in which the humanities and social sciences have themselves evolved, and the ways in which the Academy has both promoted and embraced these significant disciplinary developments. And there are also many specific episodes that I shall need to look into: how Arthur Balfour was unable to deliver government funding when the Academy was initially established, but did rather more to help it during the 1920s when he was its president; how Winston Churchill was invited to become a Fellow early in 1939, but declined because he thought he might be rather busy later that year; and how the art historian Anthony Blunt resigned as a Fellow in 1980 having been unmasked a few months earlier by Margaret Thatcher as a former Soviet spy.
I'm very much aware that this is both an important history that needs to be written and a difficult history that it will be challenging to write. I'm also anxious to make plain that, if I do undertake it, it will in no way culminate in myself or my presidency – not least because I am confident that my successor, Professor Julia Black, will lead the Academy to lofty heights of achievement and accomplishment hitherto undreamed of. Looking further forward, I note that in 2027 the British Academy will celebrate its 125th anniversary, and I would like to get its history completed by then. And who knows what fascinating things I might find out along the way? I hope to have the chance to tell you at another Summer Showcase before too long.
---
This talk originally took place on 16 June 2021, part of the series The British Academy 10-Minute Talks, where the world's leading professors explain the latest thinking in the humanities and social sciences in just 10 minutes. 10-Minute Talks are screened each Wednesday, 13:00-13:10, on YouTube and available on Apple Podcasts. Subscribe to the British Academy 10-Minute Talks here.
---
Further reading
Brief history of the British Academy.
The Foundation of the British Academy.
Victorious Century, book by David Cannadine.
George V (Penguin Monarchs), book by David Cannadine.
The Undivided Past: History Beyond Our Differences, book by David Cannadine.
Sign up to our email newsletters