10-Minute Talks: The history of Belfast, a strange case of shared identity and sectarian division
by Professor Marianne Elliot FBA
24 Mar 2021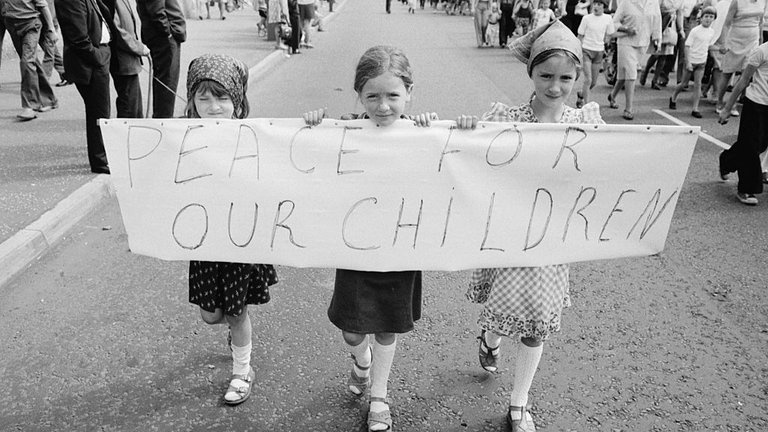 The world's leading professors explain the latest thinking in the humanities and social sciences in just 10 minutes.
In this talk, Marianne Elliot reflects on the existence and history of a 'shared space' Belfast identity, focusing particularly on the 1940s and 1950s, but also on post-Good Friday Agreement efforts to restore 'shared' living spaces, so damaged by the Northern Ireland Troubles.
Speaker: Professor Marianne Elliot FBA, Professor Emerita, Institute of Irish Studies, University of Liverpool
This talk is part of the Imagine! Belfast Festival of Ideas and Politics 2021.
10-Minute Talks are a series of pre-recorded talks from Fellows of the British Academy screened each Wednesday on YouTube and also available on Apple Podcasts.
If you have any questions about this talk, please email events@thebritishacademy.ac.uk.
Image: Children marching for peace. © Leif Skoogfors / Corbis Historical via Getty Images.
In partnership with the Imagine! Belfast Festival 2021
Sign up to our email newsletters