Wolfson Foundation commits to three years of further funding for Early Career Researcher Network following successful pilot
17 Feb 2023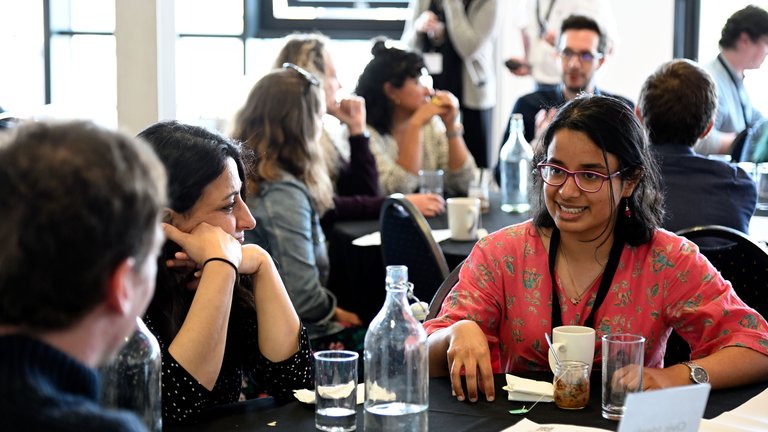 The British Academy's Early Career Researcher Network (ECRN) is extending its pilot into a three-year programme thanks to generous funding from the Wolfson Foundation.
The ECRN aims to establish an inclusive, UK-wide network for and led by Early Career Researchers (ECRs) in the humanities and social sciences, providing opportunities for skills development and networking.
In its pilot year the ECRN has welcomed 47 institutions participating across three hubs - in the Midlands, the South West of England, and Scotland - and 2,325 registered members as of December 2022 (far exceeding the initial target of 500 members within a year of launch). Of these members, over 90% are non-British Academy funded researchers while 57% of the Network are based at non-Russell Group universities. An independent report conducted by the Technology Development Group in 2022 lauded the Network as an "undoubted success with ECRs" which "adds value to the experiences of ECRs".
All humanities and social sciences researchers who identify as 'early career' are eligible to join the ECRN, regardless of their funding source or background. This includes those working outside of academia, in independent research organisations such as museums and galleries, in other policy or third-sector institutions, and those not in employment but with relevant links to research communities across Scotland, the Midlands and South West.
Hetan Shah, the British Academy's Chief Executive, said: 
"Supporting the next generation of leading thinkers is essential for the continued growth and success of the British Academy as we seek to become more open and diverse - as well as to the scholarly community at large. We're delighted that the Wolfson Foundation shares our ambition and vision for achieving this through the Early Career Research Network, clearly demonstrated through the generous support announced today. This Network, led by ECRs, for ECRs has enjoyed early success in its pilot year and addresses a clear need within our disciplines. This funding enables us to build on that, facilitating not only the expansion of the Network's geographical reach but its disciplinary diversity too. I'm excited to see the impact the ECRN will have on researchers' careers and on the broader academic community over the next three years." 
Paul Ramsbottom, the Wolfson Foundation's Chief Executive, said: 
"We feel strongly that support for high quality research in the humanities and social sciences is crucial for a healthy society. Investment in researchers during the earliest stages of their careers is a critical part of that. We are delighted to be continuing our partnership with the British Academy on this initiative and hope that this funding will be seen as a mark of confidence in the next generation of researchers."
Dr Lenore Thompson, Impact Officer at the University of Derby and a member of the ECRN, said: 
"As an early career academic, the ECRN has opened many doors for me. I have met so many brilliant academics that I would not have otherwise had the opportunity to meet, who are eager to collaborate, share ideas, and offer support. The frequent training and workshop sessions also address the needs of an ECR, ranging from media and policy training to bid writing support and advice on career progression. The Network consistently creates new, exciting, and useful opportunities for its members, and I am looking forward to continuing to be a part of it."
Sign up to our email newsletters