The British Academy awards funding to maximise impact of cutting-edge research in developing countries
13 Mar 2023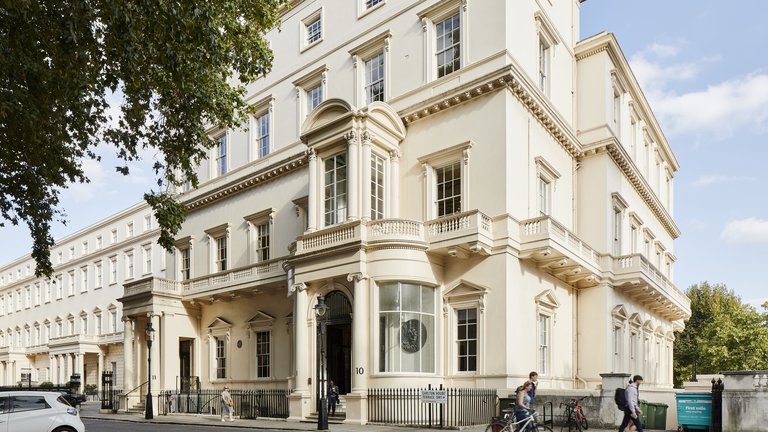 The British Academy has awarded funding to 10 ongoing research projects to maximise the impact of their cutting-edge work in developing countries.
Funded by the Department for Science, Innovation and Technology, the successful Maximising Impact Programme projects include those addressing climate action in Southeast Asia, menstruation education in Nepal and gendered socio-economic inequalities in South Africa.
The research projects were selected from six existing British Academy funding programmes: Sustainable Development, Early Childhood Education, Urban Infrastructures of Well-Being, Heritage, Dignity and Violence, Education and Learning in Crises, and Youth Futures.
Each project will receive up to £50,000 with an aim to bring valuable insights and perspectives to their original research.
The awardees are:
'RECLAMA: Visibilising Afro-Ecuadorian Women's Heritage for Anti-racist and Sustainable Development' - Professor Katy Jenkins, Northumbria University; Dr Sofia Zaragocin, Universidad San Francisco de Quito; Miss Juana Francis Bone, Colectivo Mujeres de Asfalto; Dr Inge Boudewijn; Northumbria University; Rebecca Wilson, Latin America Bureau
'Promoting Accessible Technical and Vocational Education and Training (TVET) for Disabled Refugees in Three African Countries' - Professor Elizabeth Walton: University of Nottingham; Professor Juliet Thondhlana, University of Nottingham; Professor Joanna McIntyre, University of Nottingham; Dr Roda Madziva, University of Nottingham; Dr David Monk; Dr Chamunogwa Nyoni; Professor Nicole De Wet-Billings, University of the Witwatersrand
'Amplify the Impact of Dignity Without Danger; Resource Kit for Menstruation Education in Nepal' - Dr Sara Parker: Liverpool John Moores University; Mr Babu Kaji Shrestha, Global Action Nepal
'CAPS-ECD: Creating Impact by Co-developing Guidelines with Stakeholders for Setting up Childcare Provision to Facilitate Early Childhood Education and Development in Kajiado, Kenya' - Professor Paula Griffiths, Loughborough University; Professor Emma Haycraft, Loughborough University; Dr Elizabeth Kimani-Murage, African Population and Health Research Centre (APHRC)
'Urban Livelihoods and the Circular Economy of ELTs in Nigeria: Maximising the Impact of the Pneuma-city Project' - Dr David Garbin, University of Kent; Professor Taibat Lawanson, Department of Urban and Regional Planning, Lagos, Nigeria; Professor Simon Michael Coleman, University of Toronto
'Curating Heritage Legacies: Mobilising Youth Engagement for Co-creation of Cultural Diversity and Urban Memory of Post-conflict Mosul' - Professor Mohamed Abdelmonem, Nottingham Trent University; Professor Gehan Selim; Dr Rawaa Qasha, University of Mosul; Dr Oday Chalabi, University of Mosul
'Advancing Policy and Practice on Climate Action Through Intergenerational Dialogue in Vietnam and Beyond Across Southeast Asia' - Dr Lisa Jones, University of Hull; Dr Hue Le, Vietnam National University; Ms Thu Vo, Vietnam National University; Professor Daniel Parsons, Loughborough University; Dr Christopher Hackney, Newcastle University
'Supporting Multilingualism in Practice: Resource Co-creation in Primary Classrooms in Tanzania' - Professor Nancy Kula, University of Essex; Dr Hannah Gibson, University of Essex; Professor Gastor Mapunda, University of Dar es Salaam; Tracey Costley, University of Essex
'Institutionalising 'Critical Democratic Communities': Peoples' Councils and Peoples' Parliaments in Sri Lanka' - Dr Kiran Grewal, Goldsmiths University of London; Dr Eva Ambos, Department of Social and Cultural, Tübingen; Mr Vidura Munasinghe, Law and Society Trust; Dr Kaushalya Ariyarathne, Centre for the Study of Human Rights Faculty of Law, University of Colomboentre
'Tackling Gendered Socio-economic Inequalities in South Africa's Informal Settlements Through Entrepreneurship Training' - Professor Federico Caprotti, University of Exeter; Ms Kimenthrie Finlay, Thrie Energy Collective
Sign up to our email newsletters