The British Academy announces seven Pandemic Preparedness awards identifying lessons from COVID-19
3 May 2023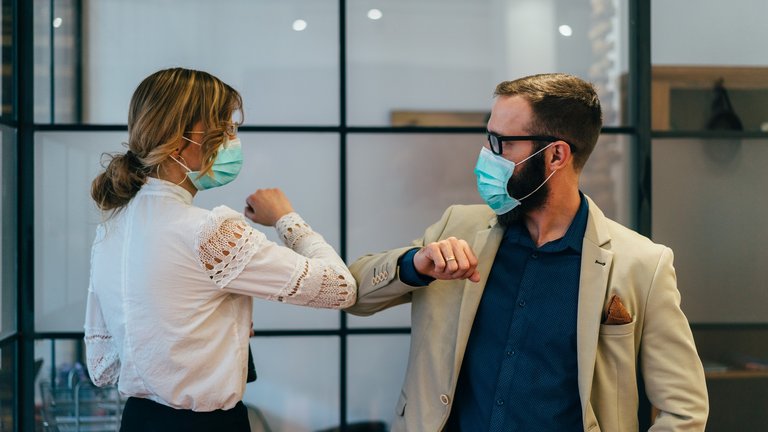 The British Academy has announced funding for seven research projects that identify lessons learned and lessons to learn for future pandemic preparedness from the experience within G7 countries of preparing for, adapting and responding to COVID-19.
Funded by the Department for Science, Innovation and Technology, the awards will support researchers in the SHAPE disciplines to draw out lessons learned and identify areas where further reflection and analysis is needed to ensure future resilience.
The awards provide up to £100,000 each and will run over a duration of up to 18 months. Successful projects include those looking into the role of digital technologies and community engagement in pandemic preparedness.
The Pandemic Preparedness: Lessons to Learn from COVID-19 Across the G7 awardees are:
'Lessons from the COVID-19 Pandemic for IP Licensing Practices in Vaccine Production' - Professor Duncan Matthews, Queen Mary University of London; Professor Ken Shadlen, The London School of Economics and Political Science; Professor Esther van Zimmeran, University of Antwerp; Dr Żaneta Zemła-Pacud, Polish Academy of Sciences; Professor Timo Minssen, University of Copenhagen
'Digital Technologies Resilience Framework for Pandemics: Lessons Learned from COVID-19' - Dr Michael Dzandu, University of Westminster; Professor Sergio De Cesare, University of Westminster; Professor Yinshan Tang, University of Reading; Professor Richard Evans, Dalhousie University
'Pandemic Preparedness in the Live Performing Arts: Lessons to Learn from COVID-19' - Professor Pascale Aebischer, University of Exeter; Dr Karen Gray, University of Bristol; Dr Kelsey Jacobson, Queen's University, Canada; Professor Barbara Fuchs, University of California, Los Angeles - UCLA
'Adaptable Cities, Pandemic Mitigation and Crisis Preparedness' - Professor Lauren Andres, University College London; Professor Marcus Zepf, Université Paris-Est; Professor Aya Sakai Tokyo City University
'Approaches and Experiences of 'Community Engagement' for Pandemic Preparedness in Superdiverse Urban Areas in the G7: The Case of Marseille, London and Cleveland' - Professor Santiago Ripoll, Institute of Development Studies; Dr Ashley Ouvrier, Laboratoire de Sciences Sociales Appliquées; Dr Megan Schmidt-Sane, Institute of Development Studies; Ms Tabitha Hrynick, Institute of Development Studies
'Planning for Pandemics: Income Support and Job Retention Schemes in G7 Countries and Evolution of Economic and Health Inequality' - Professor Aditya Goenka, University of Birmingham; Professor Christoph Görtz, University of Birmingham
'Assessing the Drivers and Consequences of 'Multi-Level' States' Responses to the COVID-19 Pandemic in the G7' - Dr Simon Toubeau, University of Nottingham; Dr Hanna Kleider, King's College London; Professor Francesco Palermo University of Verona.
Sign up to our email newsletters