Take steps now to improve future response to pandemics and disasters worldwide, British Academy policy briefing recommends
17 Jul 2020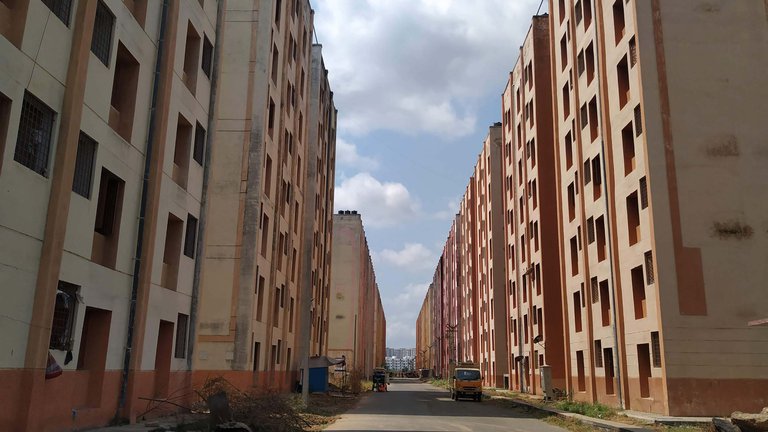 Steps to recover livelihoods in low- and middle-income countries (LMICs) should be taken immediately instead of waiting for 'stability' to return after COVID-19, according to a new policy briefing for the British Academy by an interdisciplinary team of scholars based at the University of East Anglia's School of International Development.
Published today, COVID-19 Crisis: Lessons for Recovery encourages policymakers to approach the global COVID-19 outbreak as a prolonged crisis and take steps now to improve long-term resilience and begin the recovery of livelihoods and wellbeing equitably and sustainably.
Illustrated with eight examples of previous disaster contexts in Latin America, the Caribbean, East Africa and South Asia, the briefing urges policymakers to consider the following lessons from previous disaster contexts and their implications for the response to COVID-19:
Vulnerability is not static during the progression of a long-duration hazard 'event'
Crisis response tends to be immediate and short-term and does not encompass long-term recovery planning
Recognise and plan for interacting threats and issues that compound over time and influence the course of long-term recovery
Expect a socially uneven process and work to reduce inequities in people's trajectories of recovery
Recognise that recovery agendas and actions are shaped by power and politics which can lead to poorly designed and incorrectly targeted interventions
The tendency to focus on specific forms of actions in recovery support can undermine recovery and overlook key needs
Work on recovery does not have to be solely reactive
Recognising and supporting grassroots recovery capacities
The team of researchers highlighted that, in many LMICs, poverty is widespread, support capacity is often structurally weaker and the success of disaster interventions can have a huge impact on progress towards addressing current development challenges.
Among the examples of previous disaster scenarios with implications for COVID-19, the briefing discusses the elaborate crisis response and disaster risk reduction apparatus established in the coastal Indian state of Odisha following a deadly super-cyclone and storm surge in 1999 (Example 2), highlighting the need to build on life-saving measures with greater regulation and support for any populations pushed towards more risky livelihoods following the disaster.
It also highlights the actions and decisions taken by organisations managing the evacuation, resettlement and rehabilitation in the aftermath of the Montserrat eruption during the 1990s (Example 4) which led to uneven outcomes in the long term for social groups with fewer economic assets, lower incomes and limited social networks with which to rebuild their livelihoods.
Professor Simon Goldhill FBA, Foreign Secretary of the British Academy, said:
"Despite Coronavirus seeming new and unique, it has many parallels with previous disaster contexts from around the world in recent experience. Social science plays a considerable role in disaster recovery by galvanising our response and drawing vital lessons from experiences in other relevant contexts.
"This authoritative briefing offers evidence that can help to design and implement disaster response and recovery strategies that are fit for purpose, serving the public interest. It is now widely accepted that social inequalities precondition people's vulnerability to disasters, so an effective disaster response and recovery strategy must address the huge risk of undermining its own objectives by reinforcing harmful underlying social structures."
The policy briefing is published by the British Academy as part of its Shape the Future policy programme, which draws on the best scholarship from across the humanities and social sciences to outline a positive post-pandemic future for people, the economy and the environment. With contributions from the British Academy's Fellowship and funded researchers, the programme brings together considerations of place, ethics and shared values to better inform public policy and encourage interdisciplinary learning.
Sign up to our email newsletters