Star line-up announced for British Academy Summit on promoting profitable solutions to social and environmental challenges
26 Jan 2021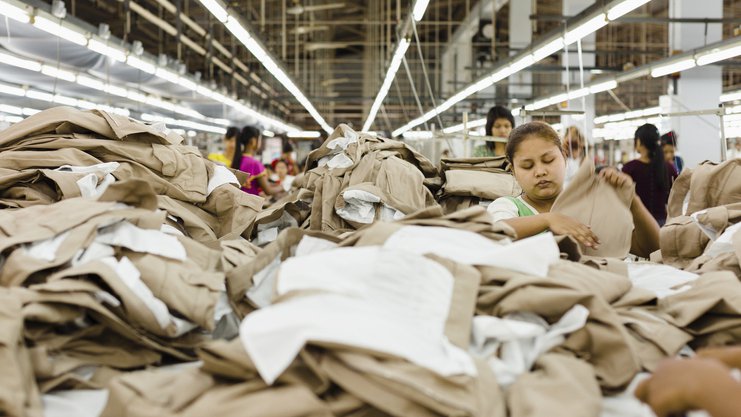 Former US Vice President Al Gore and Sustainability Accounting Standards Board Chief Executive Janine Guillot will lead the upcoming Purpose Summit on 1-4 February, the second in the British Academy's series of public events to discuss new approaches to corporate purpose.
Senior figures from global government, business, law and academia participating in three virtual sessions include Shadow Business Secretary Ed Miliband MP and Financial Secretary to the Treasury Jesse Norman MP, who will discuss government's role in enabling purposeful businesses to create profitable solutions to social and environmental challenges.
They will appear alongside acclaimed scholars from the humanities and social sciences, including economist Raghuram Rajan, Harvard Professor Rebecca Henderson FBA, LSE Director Minouche Shafik and Arunma Oteh, former Treasurer of the World Bank.
Other notable speakers include: former Delaware Chief Justice Leo Strine; Chair of Social Enterprise UK Lord Adebowale CBE; CEO of Belu Water Natalie Campbell; CEO of Hermes Investment Managers Saker Nusseibeh CBE; Senior Partner of Generation Investment Management David Blood; and Chair of the Workshift Commission Julia Hobsbawm OBE.
The event builds on a major programme of research by the British Academy – the UK's national voice for humanities and social sciences – into the Future of the Corporation. In 2019, the Academy produced a report on Principles for Purposeful Business, which proposed a new definition of corporate purpose – "to profitably solve the problems of people and planet, and not profit from creating problems" – and outlined eight principles to put this at the centre of corporate reforms.
At the first Purpose Summit in June 2020, former governor of the Bank of England Mark Carney highlighted the importance of global reporting standards that were consistent with the Principles for Purposeful Business to ensure that the private sector acted to avoid worsening social and environmental crises. Business leaders at the event – including CEO of Microsoft Satya Nadella and the CEOs of Unilever, Merck and other global firms – explained how they had embedded these principles in their businesses' operations, a welcome development as the UK prepares to host the UN Climate Change Conference (COP26) in November this year.
Professor Colin Mayer FBA, academic lead of the British Academy's Future of the Corporation programme, said:
"The British Academy's proposition that purposeful businesses can play an instrumental role in achieving social and environmental goals has galvanised businesses, investors and politicians around the world in identifying how they can contribute to addressing major global challenges. Our second Purpose Summit will define more clearly the leading role that government can perform in redefining that relationship, sharing prosperity more inclusively and making economies more sustainable."
Attendees are invited to register for the second Purpose Summit.
Sign up to our email newsletters