Lessons for climate resilience from ancient history and beyond, in latest Journal of the British Academy issue
29 Oct 2021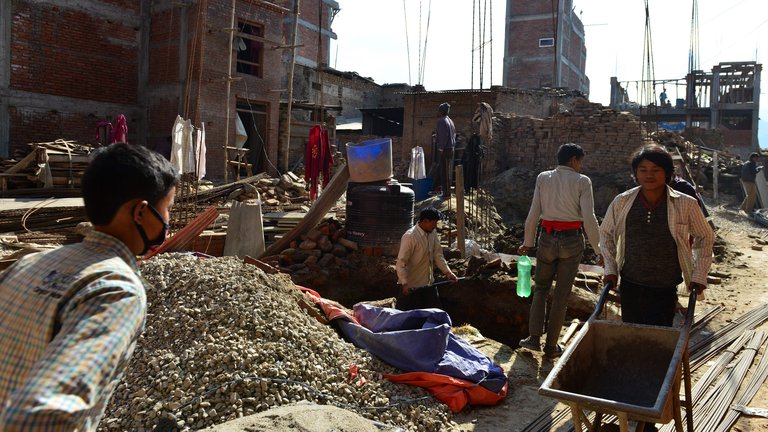 The British Academy, the national academy for the humanities and social sciences, today publishes the fifth in a series of special issues of its open-access Journal of the British Academy focusing on new research into climate change ahead of the COP26 summit in Glasgow.
The latest special issue, Climate, Disaster and Risk, draws on interdisciplinary research into a range of topics – from the resilience of ancient cities against earthquakes, tsunamis, and environmental disasters to the threats climate change poses to any gains Bangladesh has made in disaster risk resilience in the past 50 years.
Climate, Disaster and Risk includes four articles:
Dr John Twigg examines how prioritising 'self-recovery' in housing reconstruction and disaster policy and practice could address challenges faced by humanitarian agencies whose housing interventions often reach only a small proportion of affected households.
Dr Douglas Alem points out that the risk of disaster is aggravated by vulnerability and – based on recent studies using two different poverty and vulnerability indicators – finds that targeting relief at more vulnerable areas increases their level of access to aid goods without greatly compromising relief in less vulnerable areas.
Professor Peter Sammonds, Dr Mohammad Shamsuddhua and Dr Bayes Ahmed examine how Bangladesh has been able to save more lives in rapid and slow-onset disasters since the 1970s and the threats posed by climate change poses to these gains in disaster risk reduction.
Underlining the important role for archaeologists and historians in future sustainable urban planning, Professor Robin Coningham and Professor Lisa Lucero consider three examples of ruined and "lost cities" – Kathmandu in Nepal, Anuradhapura in Sri Lanka and Classic Mayan cities of Central America – and the lessons they bear for strengthening modern cities' disaster resilience.
Along with six policy briefings published by the British Academy on issues ranging from climate litigation to youth perspectives, the Journal of the British Academy's ongoing special issues aim to support researchers and policymakers by illuminating the complex human and social dimensions of the climate crisis with new research and analysis.
Professor Simon Goldhill FBA, Foreign Secretary of the British Academy, said:
"COP26 represents the beginning of a new phase for climate action, to which researchers from across the disciplines will continue making a vital contribution.
"This and previous special issues in this series draw on the full spectrum of disciplines and geographies to illuminate new paths towards climate adaptation and mitigation. The SHAPE (Social Sciences, Humanities and the Arts for People and the Economy) disciplines will be vital at every step. They help us to realise innovations, measure our progress against climate goals, and guarantee justice and equity."
Sign up to our email newsletters