British Academy publishes new research on climate's impacts on cities ahead of COP26
26 Oct 2021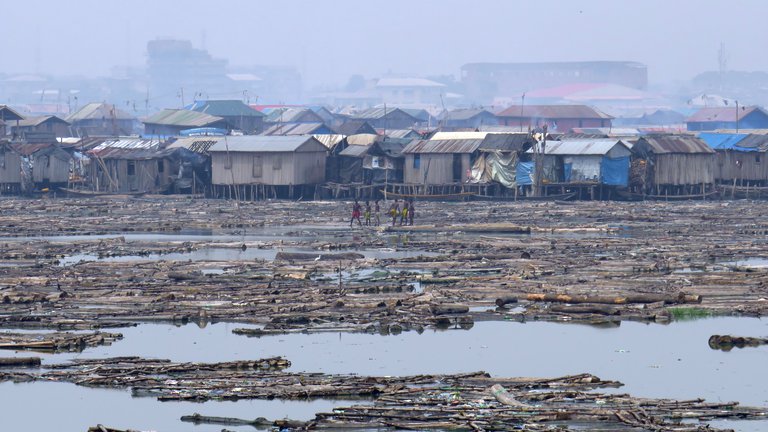 A series of studies published by the British Academy today explore ways of balancing the demands of climate mitigation and adaptation with the pressures of an increasing global urban population, set to increase by an estimated 70% by 2050 according to the UN Environment Programme.
"Urban impacts of climate change", a special issue of the open-access Journal of the British Academy, is part of a series of issues aiming to make new research in the SHAPE disciplines (Social Sciences, Humanities and the Arts for People and the Economy) available to a wider audience of specialists and policymakers in advance of the COP26 climate summit.
Topics explored in the seven studies include:
Minna Sunnika-Blank, Dawod Abdie and Ronita Bardhan recommend a new approach to mass housing in cities in Ethiopia, highlighting the low satisfaction in the high-rise developments that have replaced informal housing. Despite technical improvements such as access to the energy grid and sanitary facilities, the "compact", high-density city model carries fewer advantages than previously thought, fails to accommodate cultural practices and provides little incentive for long-term improvements.
By comparing two different Latin American cities where communities lack adequate access to clean water, Medellín (Colombia) and Puebla (Mexico), four authors – Soledad Garcia Ferrari, Katharina Kaesehage, Stephanie Crane De Narvaez and Amelia A. Bain – show that working with communities and designing context-specific solutions will be critical to water management, a key factor in reducing climate change-related risks.
Vanesa Castán Broto, Linda Westman and Ping Huang make the case for reparative innovation in climate urbanism, as opposed to disruptive innovation which often has uneven impacts and disadvantages the most vulnerable communities.
The authors are funded by a range of British Academy programmes, including:
Urban Infrastructures of Wellbeing, which aims to support interdisciplinary research that explores how formal and informal infra­structures interact to affect the well-being of people in cities across the Global South;
The Sustainable Development Programme, which funds researchers working on the UN's Sustainable Development Goals;
And Knowledge Frontiers, which aims to enable different communities of knowledge and practice to illustrate the unique added value of international and interdisciplinary collaboration.
Professor Simon Goldhill FBA, Foreign Secretary of the British Academy, said:
"The SHAPE disciplines bring many of the insights and resources we need to take steps toward climate change adaptation and mitigation in cities while also ensuring justice, equity and appreciation for the diversity of life in cities in the future.
"It may be too late to avoid costly impacts of extreme climate change in some global regions, such as floods, droughts, storms and an increase in tropical diseases and pandemics such as COVID-19. However, we can develop strategies to make cities more resilient and habitable. The future of cities may be quite different to the past or present, and the British Academy's research programmes aim to pose questions and improve the evidence available to make them possible."
Sign up to our email newsletters