The British Academy outlines five principles for COVID-19 recovery policymaking
2 Oct 2020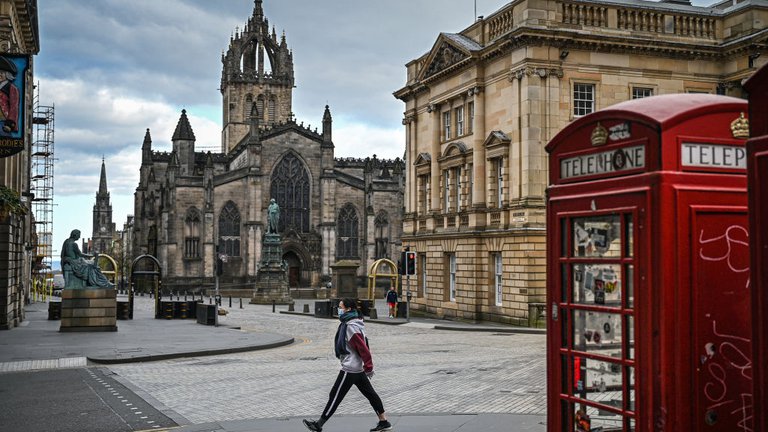 The British Academy today identifies five principles for policymakers in a paper offering insights from the social sciences and humanities about how to shape a positive, post-pandemic future for people, economies and environments following the shock of the COVID-19 pandemic.
In a paper published in the Journal of the British Academy, leading academics, both early-career and senior professors from over 20 academic disciplines represented by the Academy – ranging from economics and politics to history and philosophy – discuss topics including COVID-19's impact on cohesion, democracy and protests in the context of the pandemic, the role of the justice system in public health and pandemics across history.
The five principles emerged from a synthesis across these discussions and they urge policymakers involved in pandemic recovery in the UK and internationally to use and integrate a wide range of knowledge in policymaking, to be responsive to local and historical contexts and prioritise education and skills.
The paper summarises the outcomes of a major programme of 20 virtual workshops, each addressing a different policy challenge, and together involving over 300 academics and specialists from policy and civil society, as part of the COVID-19 – Shape the Future policy programme. The programme convened the British Academy's community to share insights, encourage cross-disciplinary learning and help to inform policy decisions.
Though each of the workshops each had a specific area of focus, three main themes emerged: revitalising societal well-being, recreating an inclusive economy around purpose and revisiting the histories and cultures of science, policy, and politics. Ideas include:
The institution of a national investment bank to encourage purposeful businesses capable of contributing solutions to social and environmental problems
Increasing local capacity for policy-making and supporting the positive feedback loops between local planning and environmental / economic sustainability
Introduce packages of education, training and support for Further Education and vocational colleges
Improvements to public health communications at a local level to better serve multilingual communities
Professor Dominic Abrams FBA, Professor of Social Psychology, University of Kent, and co-Chair of the British Academy's Shape the Future initiative, said:
The five principles are designed to assist policymakers in making judgements. It is our priority to show that there is never a plain and simple body of evidence – 'the science' – in complex areas where policy and research collide. To deal with such complexity, policymakers must draw on the full breadth of knowledge.
As this report amply shows, the SHAPE disciplines (Social Sciences, Humanities and the Arts for People and the Economy) are well-placed to interrogate many of the underlying issues and raise critical questions that are essential to address if we are to revitalise, rebuild and revisit our vision of the future – making society more inclusive, sustainable and equitable.
Professor Aditi Lahiri CBE FBA, Vice President (Humanities) of the British Academy, said:
Policymakers face a challenging task ahead in undertakings where humanities and social sciences are able to help. This report is a rich repository of ideas and insights drawn from decades of scholarship into areas that have been profoundly affected by the pandemic.
It draws on all the disciplines represented by the Academy, and as such should be of great benefit to policymakers. I hope it signals that the UK academic community has much to offer and is here to help.
The five principles are outlined in an introduction by the Academy's Director of Policy, Dr Molly Morgan Jones, with Professors Lahiri and Abrams. They are:
Using and integrating a wide range of knowledge in policymaking
Being responsive to and knowledgeable of local and historical contexts
Considering the interplay in voice, political authority, trust and discourse
Considering the dimensions of time and scale in policymaking
Addressing local inequalities and promoting inclusivity, embedding sustainability, and prioritising education and skills
Sign up to our email newsletters