Professor Sheilagh Ogilvie FBA
Economic History (Economics); Western Europe; Central Europe; Eastern Europe
Elected 2004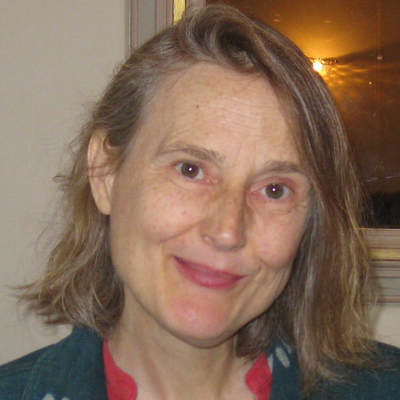 Year elected

2004

Sections
Sheilagh Ogilvie grew up in the western Canadian city of Calgary, but has since lived in Scotland, Germany, England, the USA and the Czech Republic. She is currently based in the UK, where she is Professor of Economic History at Cambridge University. She explores the lives of ordinary people in the past and tries to explain how poor economies get richer and improve human well-being. She holds degrees from the University of St Andrews (1979), Cambridge (1985), and Chicago (1992), and has been successively Lecturer (1989), Reader (2000), and Professor of Economic History (2004) in the Faculty of Economics at the University of Cambridge. She has published on institutions and economic development, the economics of guilds, merchants, rural communities, serfdom, human capital, consumption, retailing, occupational structure, demography, proto-industry, banking, female labour force participation, regulation, the growth of the state, and social capital. She is the winner of the Gyorgy Ranki Prize (1999), the Anton Gindeley Prize (2004), the René Kuczynski Prize (2004), and the Stanley Z. Pech Prize (2008).
Current post
Professor of Economic History, Faculty of Economics, University of Cambridge
Past appointments
University of Cambridge
Professor of Economic History
Jan 2004

-
University of Cambridge
Reader in Economic History
Jan 1999

-
University of Cambridge
Lecturer in Economics
Jan 1989

-

Jan 1999
Publications
The Economics of Guilds
Published in 2014 by Journal of Economic Perspectives 28:4
Does the European Marriage Pattern Explain Economic Growth?
Published in 2014 by The Journal of Economic History 74:3
Institutions and European Trade: Merchant Guilds, 1000-1800
Published in 2011
A Bitter Living: Women, Markets and Social Capital in Early Modern Germany
Published in 2003
State Corporatism and Proto-Industry: the Wurttemberg Black Forest 1590-1797
Published in 1997
Germany: a new social and economic history, 1450-present
Published in 1995 1996, 2003
Three volumes
Sign up to our email newsletters