Baroness Onora O'Neill FBA
Ethics; Political Philosophy; Kant.
Elected 1993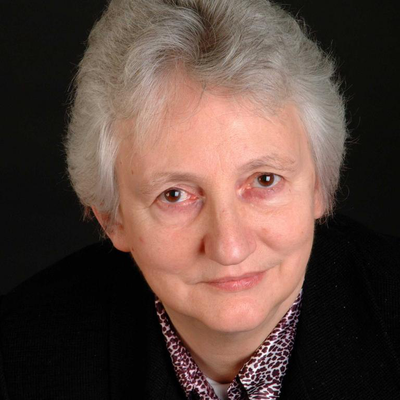 Onora O'Neill combines writing on political philosophy and ethics with a range of public activities. She comes from Northern Ireland and has worked mainly in Britain and the US. She was Principal of Newnham College, Cambridge from 1992-2006, President of the British Academy from 2005-9, chaired the Nuffield Foundation from 1998-2010, has been a crossbench member of the House of Lords since 2000 (Baroness O'Neill of Bengarve). She has chaired the UK's Equality and Human Rights Commission from 2012-16 and served on of the Medical Research Council and the Banking Standards Board until 2018. In 2017, she was awarded the Holberg Prize and the Berggruen Prize for Philosophy and Culture. She lectures and writes on justice and ethics, accountability and trust, justice and borders, as well as on the future of universities, the quality of legislation and the ethics of communication. 
Current post
University of Cambridge
Professor Emeritus
2003

-
Past appointments
The British Academy
President
2005

-

2009
University of Cambridge
Honorary Professor of Ethics and Political Philosophy, Faculty of Philosophy
2003

-
Newnham College University of Cambridge
Principal
1992

-

2006
University of Essex
Lecturer, Senior Lecturer, Reader then Professor
1977

-

1992
Columbia University, New York
Assistant, then Associate Professor, Barnard College
1970

-

1977
Publications
Autonomy and Trust in Bioethics
Published in 2002
A Question of Trust
Published in 2002
Faces of Hunger
Published in 1986
Acting on Principle
Published in 2013 2nd edition
Rethinking Informed Consent in Bioethics
Published in 2007
Constructing Authorities: Reason Politics and Interpretation in the Work of Immanuel Kant
Published in 2016
Justice Across Boundaries: Whose Obligations?
Published in 2016
Constructions of Reason: Explorations of Kant's practical philosophy
Published in 1989
Towards Justice and Virtue
Published in 1996
Bounds of Justice
Published in 2000
Sign up to our email newsletters