Professor Alan Bowman FBA
Classics and Ancient History
Elected 1994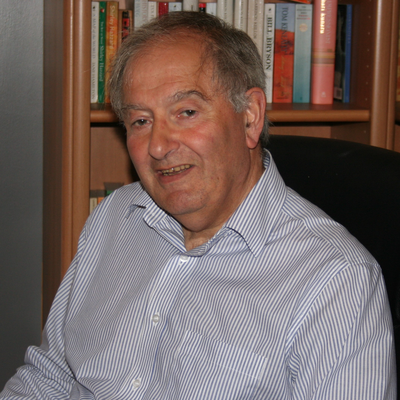 Year elected

1994

Sections
At Oxford University, Professor Bowman has held the posts of Student (tutorial fellow) of Christ Church (1977-2002), Camden Professor of Ancient History (2002-2009) and Principal of Brasenose College (2010-2015). His main area of research is the social and economic history of the Roman Empire, with a particular interest in the documentary evidence of the Greek papyri for Egypt and of the Vindolanda Writing-tablets for northern Britain. He also has a strong interest in digital scholarship and Information Technology as it relates to the visualisation and decipherment of damaged documents. He was the founder of the Centre for the Study of Ancient Documents at the University of Oxford and served as Director until 2018.
Major research projects in which he is currently involved are:
- The Corpus of Greek and Bilingual Inscriptions of Ptolemaic Egypt (CPI), an updated edition of about 600 inscriptions from Egypt between Alexander the Great and the death of Kleopatra.
- The Oxford Roman Economy Project, quantifying growth and decline in the economic performance of the Roman empre from c. 200 BC to AD 350.
- The Vindolanda Writing-Tablets, continuing work on imaging and deciphering unpublished tablets Roman Inscriptions of Britain, Vol.IV, Part 1, The Wooden Writing-tablets.
He was Vice-President (Humanities) of the British Academy from 2014-2018.
Past appointments
Brasenose College, University of Oxford
Principal
2010

-

2015
University of Oxford
Camden Professor Emeritus of Ancient History
2002

-

2009
Society for the Promotion of Roman Studies
President
2001

-

2005
Centre for the Study of Ancient Documents, University of Oxford
Founding Director
1995

-

2018
Christ Church College, University of Oxford
Senior Censor
1988

-

1990
University of Oxford
University Lecturer in Ancient History
1977

-

2002
Univesity of Manchester
Lecturer in Ancient History
1972

-

1977
Rutgers
Assistant Professor of Classics
1970

-

1972
British Academy appointments
Humanities
Vice President
2014

-

2018
Sign up to our email newsletters