Why history? Women, families and money in Victorian Britain
Thu 18 Mar 2021, 18:00 - 19:00
Accessibility

Live subtitling
Online event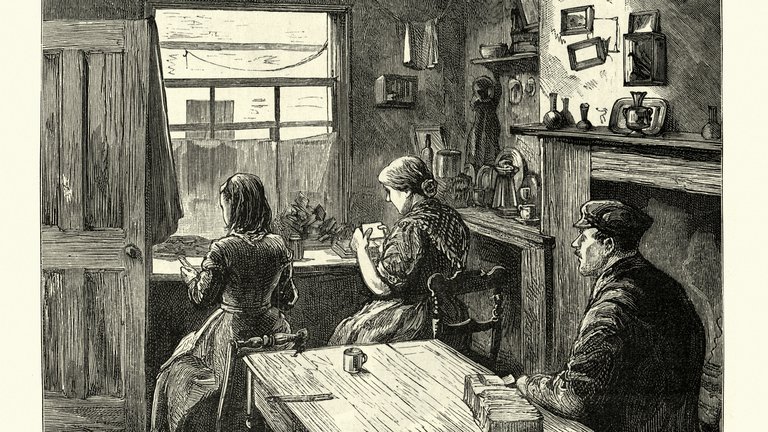 Venue

The British Academy on Zoom Webinar

Price

Free
Sharing insights from the past that help us to make sense of the present.
The Victorian period is feted as a unique – if short-lived – moment of British greatness, which enjoyed sustained rises in GDP, real wages, and all other measurable elements of economic growth. But what implications did this have for both gender inequality and for women's living standards? In this event, Emma Griffin discusses the structures of working and family life in 19th-century Britain, the dependence on male wages, the inequality of opportunity women faced and why the gender pay gap is still an issue today.
Her book, Bread Winner: An Intimate History of the Victorian Economy was published last year.
Sign up to gain further insights into the history of women and work and current debates as well as the opportunity to submit your question during the audience Q&A.
Speaker: Professor Emma Griffin, former British Academy Mid-Career Fellow; Professor of Modern British History, University of East Anglia and President, Royal Historical Society
Chair: Farhana Haider, Journalist and Broadcaster, Presenter for the BBC World Service's Witness History
Free, booking required
This event will have live subtitles provided by StageTEXT, delivered by MyClearText. In addition British Sign Language interpretation will be provided by Sarah Meeks (RSLI) and Frances Everingham (RSLI).
This event will take place on Zoom Webinar. The link to join the event will be sent to you in a confirmation email. A recording of this event will be added to our YouTube channel after the event has taken place. If you have any questions about this event please refer to our Public Events FAQs. If your question is not answered, please email [email protected].
Sign up to our email newsletters