The Newspaper Man: Michael Andrews and the art of painted collage
Tue 2 Jul 2019, 18:30 - 19:45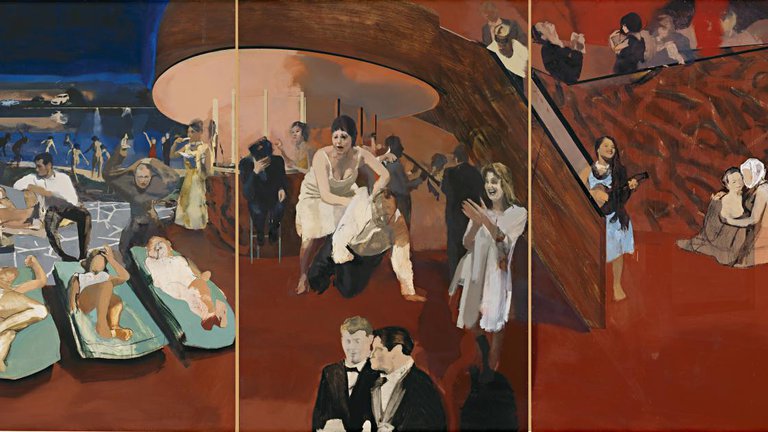 Venue

The British Academy, 10-11 Carlton House Terrace, London, SW1Y 5AH
This lecture focuses on an extraordinary pair of pictures painted by the prominent English artist Michael Andrews in the early 1960s, in which he juxtaposes a mass of visual elements taken from various photographic sources. Deer Park (1962) and All Night Long (1963-4) offer fascinating examples of what we might call painted collage. They also see Andrews testing out the possibilities of a new kind of painting of modern life, in which the forms of pictorial fragmentation and overlap associated with collage are brought to bear on the myths and imagery of contemporary journalism, literature and film.
Speaker: 
Professor Mark Hallett, Director of Studies, The Paul Mellon Centre for Studies in British Art. His many publications include the prize-winning book Reynolds: Portraiture in Action (2014). He has also curated numerous exhibitions, including Hogarth (Tate Britain, 2007) and, most recently, George Shaw: A Corner of a Foreign Field (Yale Center for British Art, 2018).
Chair: 
Professor David Solkin FBA, Emeritus Professor of the History of Art, The Courtauld Institute of Art, University of London
Free, booking required
As this event is free, not everyone who registers for tickets attends. To make sure we have a full house we allocate more tickets than there are seats. We do our best to get the numbers right, but unfortunately we occasionally have to disappoint people. Admission is on a first come, first served basis, so please arrive in good time for the start of the event.
Listen to an audio recording of this event.
If you have any questions about this event, please refer to our Public Events FAQ. If your question is not answered, please email [email protected].
Image: Michael Andrews, All Night Long, 1963-4, Oil on board (three panels). 
© NGV/ Courtesy of James Hyman Gallery, London 
Sign up to our email newsletters