Ilkley Literature Festival - Dyslexia: A Very Short Introduction
Thu 17 Oct 2019, 18:00 - 19:30
Venue

Clothworkers Centenary Hall, University of Leeds, Leeds, LS2 9JT
Since dyslexia was first described in the British Medical Journal in 1896, there has been debate about the definitions and diagnostic procedures used, with some casting doubt on its very existence. However, the contemporary view of dyslexia has emerged from a century of research in medicine, psychology and more recently neuroscience, and we now know enough about this learning disorder to guide policy and practice. Drawing on the findings in her latest book Margaret Snowling discusses how our understanding of dyslexia has evolved over time.
Speaker: Professor Margaret Snowling FBA, President, St John's College, Oxford
Free, booking required
Watch a video recording of this event.
Organised in partnership with Leeds Arts and Humanities Research Institute and the Cultural Institute at the University of Leeds, in partnership with Ilkley Literature Festival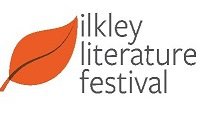 Sign up to our email newsletters